Mild quakes continue to hit Surigao, nearby provinces
February 12, 2017 | 12:27pm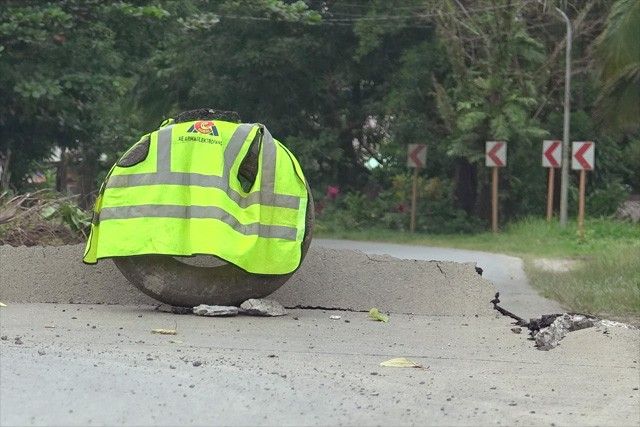 MANILA, Philippines — The Philippine Institute of Volcanology and Seismology (Phivolcs) on Sunday continued to record several mild earthquakes in Surigao City and neighboring provinces in the Caraga Administrative Region.
After the powerful quake that struck Surigao City, Surigao del Norte last Friday night, the city and its nearby provinces are experiencing almost hourly mild earthquakes which are said to be aftershocks. At least six aftershocks were recorded late Friday.
On Saturday alone, there were almost 50 mild earthquakes recorded in the following areas:
Surigao City, Surigao Del Norte
Libjo, Surigao del Norte
Burgos, Surigao del Norte
San Jose, Dinagat Islands
Lorteo, Dinagat Islands
Cortes, Surigao del Sur Caraga
Davao Oriental Digos, Davao Del Sur
Calayan, Cagayan
Kiamba, Sarangani,
Saranggani, Davao Occidental
Prosperidad, Agusan del Sur
Balabagan, Lanao del Sur
Provinces in northern, central and southern Luzon also recorded tremors at San Antonio, Zambales; Mansalay, Oriental Mindoro; Candon City, Ilocos Sur; and Pintuyan, Southern Leyte, among others. Phivolcs did not specify if the earthquakes in these areas were related to the one in Surigao.
Meanwhile, on Sunday there were almost 20 mild quakes which occurred in the Caraga Administrative Region or Region XIII, mostly in Surigao City, Surigao del Norte and San Jose, Dinagat Islands. The latest were magnitudes 2.2, 3.6 and 4.1 all in Surigao City.
Phivolcs and other local government agencies continue to monitor the situation in the region as several residents and establishments were affected.
At least six people died and almost 120 were injured from the magnitude 6.7 earthquake that hit Surigao City last Friday.