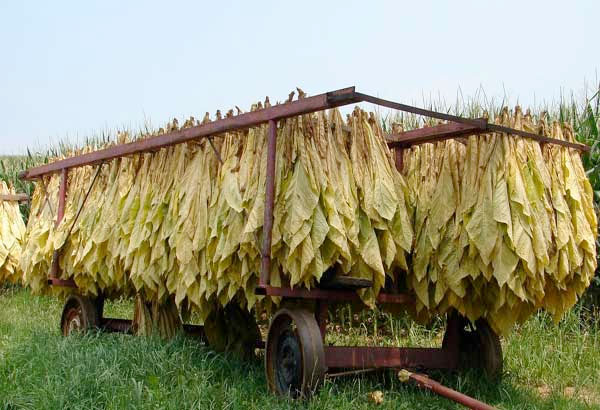 The country's tobacco farmers have strongly objected to a proposed measure that seeks to introduce a bigger increase in tobacco sin tax. File photo
Armed group in Ilocos Sur seizes, burns tobacco firm's truck
ILOCOS SUR, Philippines –- Guerrillas believed to be members of New People's Army torched a truck owned by tobacco giant Philip Morris Fortune Tobacco Corp. on Saturday.

Ilocos Sur police spokesperson Chief Superintendent William Nerona said Sigay town policemen actually discovered two Isuzu Centro Elf trucks in Barangay Mabileg, this town, when alerted of the incident Saturday afternoon.

Policemen found the first vehicle abandoned along the road with a damaged right turn signal light assembly while the second Isuzu Elf truck was found abandoned and burned near the river in that barangay.

Though the Ilocos Sur police have yet to determine who were behind the attack, Philippine Army officials said that NPA rebels torched the tobacco firm's truck.

Army Lt. Col Julio Osias, commander of the 81st Infantry Battalion, said six armed NPA rebels flagged down the truck driver and his assistant and commandeered it.
The rebels, however, abandoned the truck when it got stuck in the muddy road. They flagged down another truck soon after.

According to the military, the truck had just delivered free fertilizers to farmers in Sigay.

Osias said that rebels might just be making their presence felt. He said the rebels did not demand anything from PMFTC.

PMTC has temporarily suspended deliveries of free fertilizers, the military said.