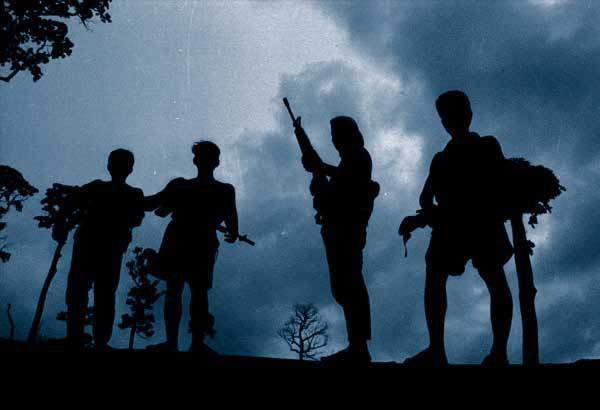 The Abu Sayyaf in western Mindanao and the Maute in the central part of the southern island are among the local groups known for coddling foreign terrorists. Philstar.com/File
Military confirms presence of foreign terrorists in Mindanao
Roel Pareño
(Philstar.com) - December 14, 2016 - 5:43pm
ZAMBOANGA CITY — The military confirmed Wednesday the presence of foreign terrorists being coddled by local militant groups in Mindanao.
The Abu Sayyaf in western Mindanao and the Maute in the central part of the southern island are among the local groups known for coddling foreign terrorists.
Maj. Filemon Tan Jr., spokesman of the Western Mindanao Command (Westmincom), said their information is a product of continuous intelligence operations that came from a series of military offensives.
However, Tan declined to give an exact number of foreign-based militant elements citing that any disclosure might affect their ongoing operations.
"We cannot say the number due to operational condition but there are," Tan said.
President Rodrigo Duterte recently warned that presence of foreign terrorists is inevitable as there are local hosts coddling them in Mindanao.
Tan said that ground forces are aware of the challenges they are confronting and assured the public that they are addressing the threat before it gets out of control.
He said that the Islamic State-inspired faction of Maute was flushed out from its control of Butig town in Lanao del Sur.
Tan said operations are ongoing in Sulu against the Abu Sayyaf to free at least 23 remaining hostages, including 18 foreigners and five locals.
Among the foreign captives are a Dutch, a German, a Korean, five Malaysians, four Indonesians and six Vietnamese.
Tan said the youngest Filipino captive is Ricson Romoc, 9, who was abducted along with his parents from Payao, Zamboanga Sibugay last August. His parents were freed separately after payment of ransom.
The Westmincom spokesman added that operations are also being conducted in Basilan to rid the province of the Abu Sayyaf.
Reports stated that the Abu Sayyaf in Basilan has taken in three foreign-based militants.
"The security operation efforts continued and were not ceasing. It doesn't mean when there is encounter we stop. The encounter is just the result of the shaping of intelligence and civil-military operations," Tan said.