Filipino fisherman eliminated after 2 standing ovations; Fil-Am magician enters 'America's Got Talent' finals
September 15, 2023 | 11:49am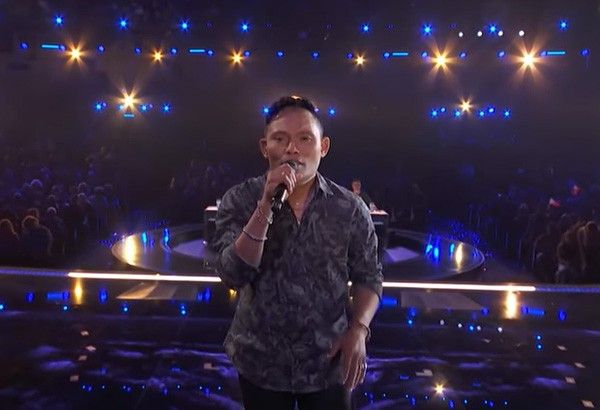 MANILA, Philippines — After receiving two standing ovations from the judges, Filipino fisherman Roland Abante was eliminated from "America's Got Talent" Season 18.
Qualifiers 4 who will go straight to the finals are Dance group Chibi Unity and Filipino-American magician Anna De Guzman.
Abante, however, still has a chance to return to the competition as the 11th finalist from the wild card.
He recently received a standing ovation anew from the judges of "America's Got Talent."
Abante sang his own rendition of Whitney Houston song "I Will Always Love You."
Judge Sofia Vergara said that everyone was going crazy for him.
"I know that the people have been watching you, your audition, and people love you," Vergara said.
"It's amazing. Coming from your country, from karaoke, good job tonight. You are amazing, you deserve to be on the AGT," she added.
Judge Simon Cowell said he loved Abante's performance.
"How could you not? I mean, particularly when I saw the film, and what happened after the audition and how much this means to you," Cowell said.
"You are singing your life now on the stage... People who'd come from all over the world to kind of fulfill their dreams. And I think, well, in fact, I know America loves you and rightly so," he added.
"It was spectacular. You know you said 'I will always love you.' I think you just made everyone in the world love you. This was memorable. Only two can go through they got to vote for you. I believe that this was the performance of a final," Judge Howie Mandel noted.
For her part, judge Heidi Klum said Abante's performance was one of her favorites.
"It was beautiful, to be honest, one of my favorites of tonight," Klum said. "And if there's another golden buzzer that could push you right to the finale, I would push it for you right now," she said.
In his initial performance in the competition, Abante sang "When a Man Loves a Woman," for which he earned a standing ovation from the judges.
De Guzman, meanwhile, advanced to the finals last Wednesday night after her latest trick as a cardist, magician and mentalist, with the four judges as assistants.
"We need more female magicians," Klum said of the performance.
"I think you have a big career ahead of you," Vergara added.
"This was a very emotional day," De Guzman said on Instagram. "I felt like every time it was down to me and another contest that I had a mini anxiety attack... everyone is so talented and deserves to be here. Toward the end, we all became friends and I'm glad I met everyone. America does have talent everywhere!" — Video from America's Got Talent YouTube channel