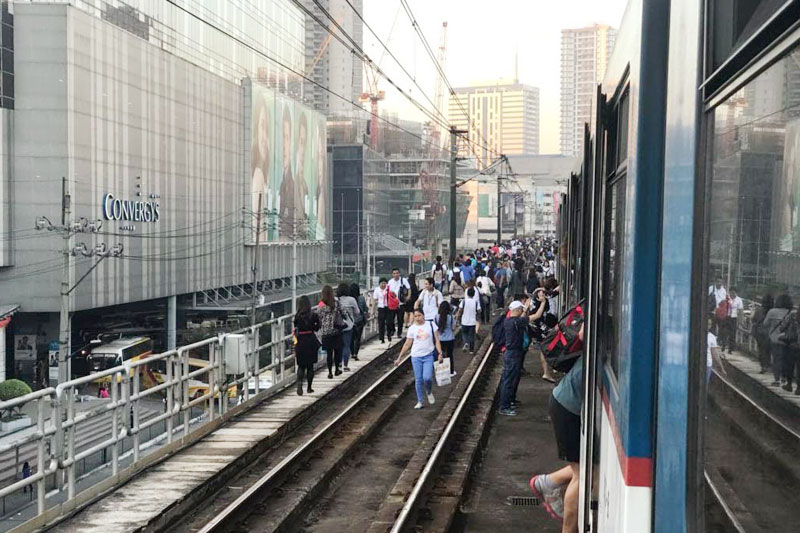 Ghio Ong
(The Philippine Star) - February 21, 2018 - 12:00am
1,000 passengers walk along elevated tracks
MANILA, Philippines — A day after the Metro Rail Transit Line 3 experienced power failure problems, an MRT-3 train stalled between the Ortigas and Shaw Boulevard stations during yesterday morning's rush hour.
More than 1,000 passengers were forced to walk along the elevated railway when the train, bound for the Taft Avenue station, stopped at past 6 a.m.
Passengers waited for 30 minutes in the stalled train before they were asked to get off.
The train stalled due to "electrical failure in the braking system" at 6:32 a.m., according to the Department of Transportation (DOTr).
The failure could have been caused by "worn-out sub-components," it noted.
The glitch affected around 1,070 passengers, the agency added.
The stalled train was pulled back to the depot at the North Avenue station for repairs at around 7:09 a.m.
The glitch resulted in only six trains running until 10 a.m. Another one was added by around 10:31 a.m., the DOTr said.
On Monday, power failures caused the MRT-3 to start operations nearly two hours late and limit trips to only part of the rail line.