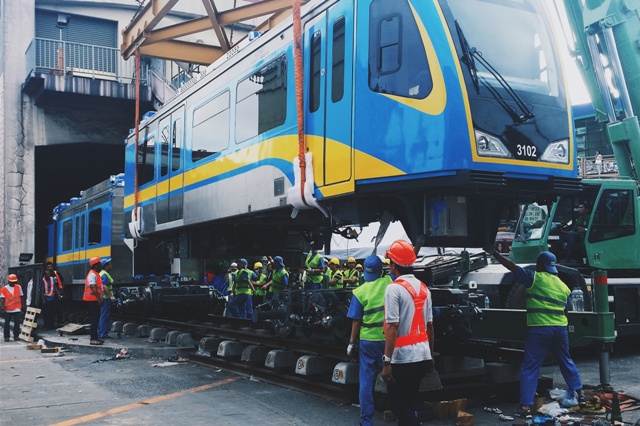 The government took over the maintenance of the MRT-3 after it canceled its contract with the train system's previous maintenance provider, Busan Universal Rail Inc. DOTC
DOTr told: Find new MRT-3 maintenance provider
Paolo Romero
(The Philippine Star) - February 5, 2018 - 12:00am
MANILA, Philippines — The Department of Transportation (DOTr) should immediately forge a contract with a credible maintenance service provider to avert more breakdowns at the Metro Rail Transit Line 3 (MRT-3) senators said yesterday.
Senators Grace Poe and Joseph Victor Ejercito, chairperson and vice chairman of the Senate committee on public services, respectively, said the DOTr could not sustain maintaining the rundown MRT-3 due to lack of expertise and manpower.
The government took over the maintenance of the MRT-3 after it canceled its contract with the train system's previous maintenance provider, Busan Universal Rail Inc.
"Having a maintenance provider for the MRT-3 is really urgent," Poe said.
Transporation Secretary Arthur Tugade earlier announced the government was close to signing a contract with Sumitomo Corp., the original MRT-3 maintenance provider.
Ejercito said the DOTr should stop blaming the previous administration for the train system's woes and instead focus on finding solutions.