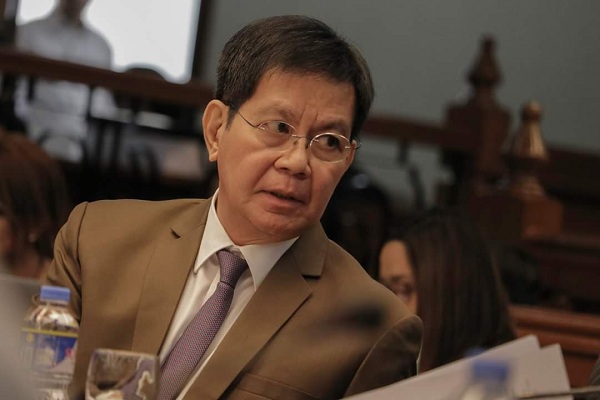 "Less bloody, more transparent drug campaign by the PNP this year can even be better with more vigor and enthusiasm," Sen. Panfilo Lacson, who chairs the Senate committee on public order and dangerous drugs, tweeted. Ping Lacson Staff/Release, File
Senators want better inteligence for drug war
Paolo Romero
(The Philippine Star) - January 3, 2018 - 12:00am
MANILA, Philippines — With over 16,000 drug-related deaths recorded in 2017, the Philippine National Police (PNP) should wage a less bloody drug campaign this year and with better professional practices, including effective intelligence operations, senators said yesterday.
"Less bloody, more transparent drug campaign by the PNP this year can even be better with more vigor and enthusiasm," Sen. Panfilo Lacson, who chairs the Senate committee on public order and dangerous drugs, tweeted.
"And yes, much improved, more dedicated intelligence work," he added.
The committee has conducted at least two separate inquiries into the drug-related extrajudicial killings, including those of minors in the country.
According to a report issued by Malacañang in December, a total of 16,355 homicide cases from July 1, 2016 to Sept. 30, 2017 are being investigated by authorities as possibly drug-related deaths.
The report said a total of 3,967 drug offenders were killed during police operations.
The same report also stated that more than 118,287 drug offenders have been arrested since the Duterte administration launched its war on drugs.
While critics and human rights groups see the deaths as drug-related extrajudicial killings committed by the police, the PNP classified the cases as "deaths under investigation."
Sen. Joseph Victor Ejercito reminded PNP officers that Duterte's support is not a license for them to go on a killing spree or violate human rights.
"The trust and confidence of the President in our lawmen does not imply absolution of their mistakes, intentional or accidental, in the past that led to deaths of innocent civilians," Ejercito said.
Lacson said PNP officials have now become more conscious, if not wary, of the possible consequences of excesses committed by police officers.
Senate Majority Leader Vicente Sotto III, author of Republic Act 9165 or the Dangerous Drugs Act, earlier said he wants the Philippine Drug Enforcement Agency (PDEA) to supervise the PNP's anti-drug operations.
Sotto said such a system would be more effective and compliant with the law.
Sen. Grace Poe said since the PDEA is legally mandated to be the country's primary agency in the anti-drug campaign, it would be ideal if it retained leadership and the PNP lends operational muscle to fill the lack in manpower besetting the drug agency.
"We must not forget that the PNP has been involved in too many controversial operations, casting doubt on the organization's ability to uphold the rule of law and respect basic rights," Poe said.