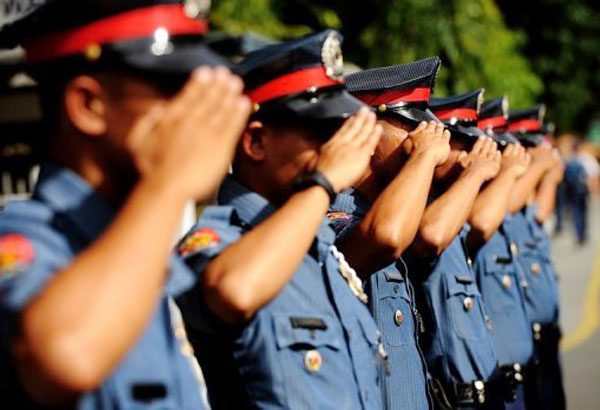 These areas are where cases of stray bullet incidents during the past New Year revelries happened, NCRPO chief Director Oscar Albayalde said. File
NCRPO sends more cops to 5 'critical' cities
Non Alquitran
(The Philippine Star) - December 31, 2017 - 12:00am
MANILA, Philippines — The National Capital Region Police Office (NCRPO) will double the number of police officers deployed in "critical" areas in Metro Manila, an official said yesterday.
These areas are where cases of stray bullet incidents during the past New Year revelries happened, NCRPO chief Director Oscar Albayalde said.
"We are ready for any eventuality. We would be in every nook and corner of Metro Manila to arrest firecracker ban and indiscriminate firing violators," he said in an interview.
Albayalde said it is up to the NCRPO's five district directors whether they would deploy personnel to secure designated firecracker zones or fireworks display areas.
However, he said the number of police officers deployed to prevent indiscriminate firing and stray bullet incidents in these critical areas will still be doubled. These areas are the cities of Malabon, Navotas, Marikina, Taguig and Manila, Albayalde said.
A total of 9,559 policemen would be deployed in Metro Manila to ensure a peaceful and orderly conduct of the New Year revelry.
To reduce the number of casualties during the New Year revelry, the NCRPO and local government units established 263 designated firecracker zones and fireworks display areas, Albayalde said.
The NCRPO chief also reminded chiefs of police in Metro Manila that the one-strike policy on stray bullet incidents is in effect.
"Once the chief of police failed to solve stray bullet incidents in 24 hours, they would immediately be relieved from their posts," he said.
Albayalde hopes that with the proper information campaign in place, cases of indiscriminate firing and stray bullets in Metro Manila would be zero this New Year.
He also ordered his five police districts to intensify their campaign against illegal firecrackers in a bid to reduce the casualty figures in the New Year revelry.