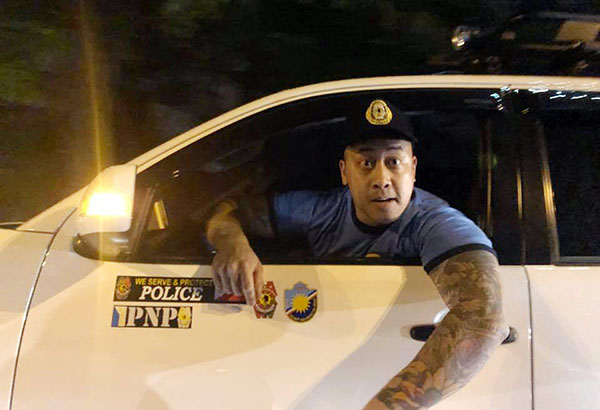 A motorist wearing a policeman's uniform reacts during a traffic altercation in Bonifacio Global City Wednesday night in a Facebook post by Pinky Timbang Ortiz.
NCRPO probes 'fake' cop in BGC road rage
MANILA, Philippines — National Capital Region Police Office (NCRPO) chief Director Oscar Albayalde has ordered an investigation into another road rage incident, this time involving a heavily tattooed man dressed in a police uniform in Taguig City on Wednesday.
"We are having it investigated and verified," Albayalde said yesterday in a news briefing in Camp Crame.
Albayalde was referring to an incident that took place in Bonifacio Global City Wednesday night.
In a Facebook post, netizen Pinky Timbang Ortiz said she and her companion were driving along McKinley Parkway and about to cross another street when they stopped after a jeepney in front of them also stopped.
While waiting, a Toyota Fortuner wanting to turn right to McKinley Parkway stopped about an inch from their vehicle. The driver honked his horn and even turned on the emergency siren.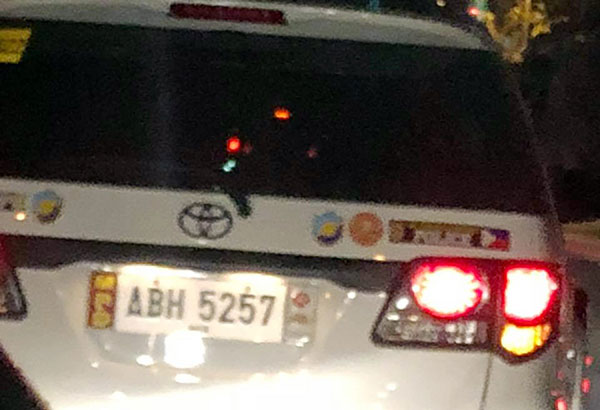 After they went forward, the other vehicle overtook them, according to Ortiz. It was then the driver shouted at them, threatening to bring them to a police precinct for beating a traffic light, she said.
Ortiz took photos of the driver, who wore a police cap and athletic shirt. She also took a picture of the vehicle's plate number, ABH 5257.
Ortiz's post has been shared 18,714 times on Facebook as of yesterday afternoon.
Albayalde said they are verifying if the man is indeed a policeman, although he said it is unlikely the person is a member of the police force. He said the PNP does not allow sleeve tattoos.
"Although some have tattoos when they entered the service, these should not go beyond the uniform," he said.
"Most probably he was drunk and most probably he is a police character or an asset of the police," Albayalde added.
The driver could be charged with usurpation of authority, he said.