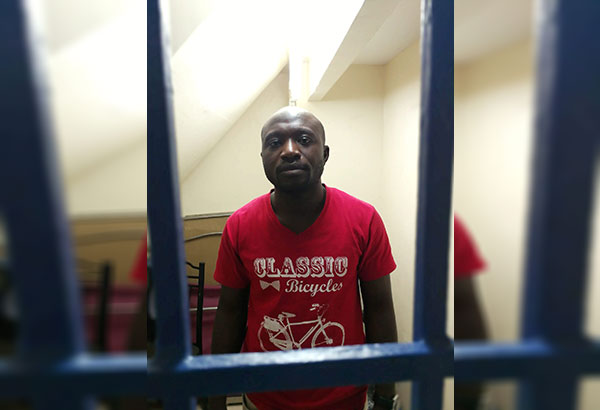 Cameroon man nabbed for online love scam
Rey Galupo
(The Philippine Star) - December 5, 2017 - 4:00pm
MANILA, Philippines — A love story that started on Facebook turned sour after a 35-year-old Filipina lost P860,000 to a member of a Cameroonian syndicate and nearly fell victim to another member of the same group.
Members of the Manila Police District (MPD) general assignment and investigation section, led by Chief Inspector Joey de Ocampo, arrested Khahr Kongnyoy, 31, outside Go Hotel in Ermita, where he was billeted after receiving money from complainant Rowena Alfelor at around 8 a.m. yesterday.
On Nov. 17, Alfelor lost P860,000 to Alex Frank Ngasaa after he promised to double her money through "cloning" paraphernalia and chemicals.
Alfelor told The STAR that she met Ngasaa online and they fell in love.
After days of dating, Ngasaa duped her into believing that he could make her money double in a few days, Alfelor said.
The modus is to wrap the money in a piece of cloth, lace it with chemicals and let it steep for a few days until the money clones itself.
Alfelor discovered that there was no money in the cloth and Ngasaa had gone missing.
Heartbroken and with her savings drained, she went online again and met Kongnyoy, who started wooing her.
Sensing that she was about to be tricked again, Alfelor played along and dated Kongnyoy until he offered to double her "investment."
Alfelor reported Kongnyoy to the MPD, which led to the entrapment operation and the filing of syndicated estafa against the suspect.
De Ocampo said a follow-up operation has been hatched against the group. He also warned the public against the same modus.