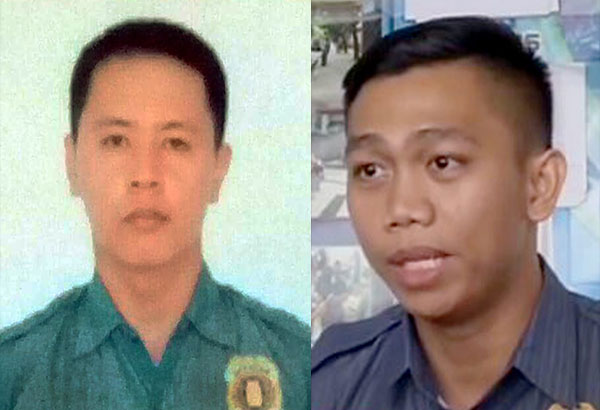 2 cops cited for aiding woman in MRT-3 mishap
MANILA, Philippines — Philippine National Police (PNP) chief Director General Ronald dela Rosa lauded two police officers who assisted Angeline Fernando, a 24-year-old woman who was severely injured in an accident at the Ayala station of the Metro Rail Transit Line 3 (MRT-3) in Makati City on Tuesday.
Dela Rosa has ordered that medals and recognition should be accorded to Police Officer 2 Danilo Agustin, a registered nurse, and PO1 Ramil Almano, both assigned at the Eastern Police District.
"Someone like PO2 Agustin should join the PNP Health Service, we need someone like him, because what he did to Ms. Fernando is a clear manifestation of his efficiency and a reflection of a good person with a good heart in public service," Dela Rosa said in a statement.
Dela Rosa met with the two policemen on Friday after he got word of their assistance given to Fernando.
The two officers were on duty as route security at the MRT-3's Ayala station during the Association of Southeast Asian Nations (ASEAN) Summit when they learned of the accident.
Agustin was among the people who assisted Fernando, whose arm was severed after she fell on the rail tracks and got caught in the train's coupler.
He applied an improvised tourniquet on the woman's injury while Almano asked for a stretcher at the MRT station's clinic.
Doctors reattached Fernando's arm and she is recuperating in a hospital.