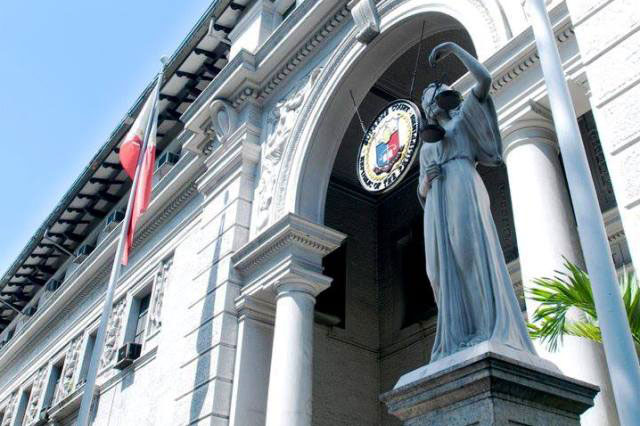 The petitioners and residents of San Andres Bukid in Manila sought relief from the high court. File
Kin of 35 slain drug suspects seek SC relief
Edu Punay
(The Philippine Star) - October 18, 2017 - 4:00pm
MANILA, Philippines — The families of 35 drug suspects killed by police in supposed anti-narcotics operations yesterday filed a petition against the Duterte administration's war on drugs before the Supreme Court (SC).
The petitioners and residents of San Andres Bukid in Manila sought relief from the high court.
In a 57-page petition filed by lawyers from the Center for International Law, the group asked the SC to issue a temporary protection order prohibiting police from getting near their homes and workplaces.
Named respondents were the Philippine Drug Enforcement Agency (PDEA), Philippine National Police chief Director General Ronald dela Rosa, Manila Police District director Chief Superintendent Joel Coronel, MPD Station 6 commander Superintendent Olivia Ancheta Sagaysay and Superintendents Jerry Corpuz and Robert Domingo.
The other respondents are members of the MPD Station 6. They are Police Officers 2 Rhafael Rodriguez, Princeton Felia, Jocelyn Samson, Francisco Mendoza and Roestrell Ocampo; PO1s Harry Allan Cruz, Kennith Gaa and Efren Guitering; PO3s Allan Escramosa and Rodolfo Ocampo Jr., and Senior Inspector Concorcio Pangilinan.
The petitioners also sought to stop the respondents from harassing, contacting or communicating with them directly or indirectly.
A majority of the drug suspects had surrendered to authorities under Oplan Tokhang but were still killed by police, according to the group.
"Even those who were merely at the wrong place, at the wrong time were killed. It appeared that the police have generated a 'kill list' from the barangays," the petition read.
The residents of 26 barangays in San Andres Bukid asked the SC to stop police from coercing barangay officials to submit a list of drug suspects in the community.
The petition cited the violence allegedly perpetrated by members of the MPD Station 6 in San Andres Bukid and nearby areas.
The petitioners asked the SC to enjoin the respondents from conducting anti-drug operations in San Andres Bukid without coordination and presence of representatives from the PDEA, barangay officials and members of media.
Similar petitions against the war on drugs have been filed before the high court.
A petition for a writ of amparo was filed by a survivor and families of four men allegedly killed by operatives of the Quezon City Police District during anti-drug operations in Payatas last year.
Last month, a group of lawyers, led by Evalyn Ursua, asked the high court to order the PNP and other government agencies to resolve drug-related killings.
Last week, human rights group Free Legal Assistance Group filed a petition that sought to stop the PNP's Oplan Double Barrel.