UP eyes PGH, cancer research institute in Quezon City
September 23, 2017 | 4:00pm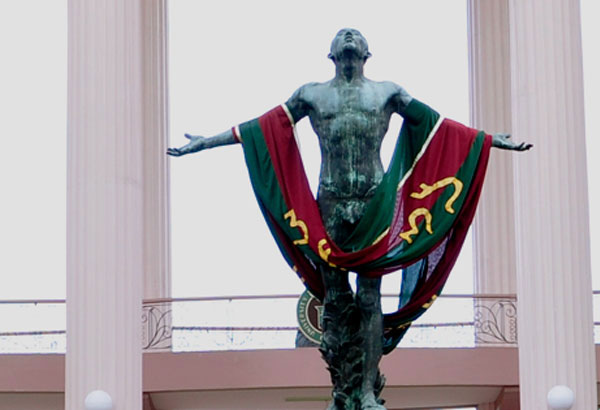 MANILA, Philippines — University of the Philippines (UP) president Danilo Concepcion has bared plans to establish a medical complex in Quezon City that will feature a medical school, a second Philippine General Hospital (PGH) and a cancer research institute.
During his investiture speech on Wednesday, Concepcion confirmed plans to establish a second PGH at the university's flagship campus in Diliman, Quezon City.
He said the PGH will be part of the medical complex that will also include a college of medicine and the Genomic Cancer Research Institute.
"This medical complex will serve the UP Diliman community and the north of Metro Manila. On the one hand, the College of Medicine will result in a substantial increase in the number of medical students we shall train to increase the number of doctors in our country," Concepcion said.
"The Genomic Cancer Research Institute will focus on finding cures for cancer, using the science of genomics as a major tool," he added.
The UP president said they conceive PGH-Diliman to be the most modern and well-equipped hospital in the country.
"We believe that we can make this dream happen with your support and the help of our national and local governments," he said.
The plan for the medical complex, including sources of funds, has yet to be finalized.
In his speech, Concepcion also bared other plans, including support for faculty, staff and students.
He also stressed the need to rehabilitate buildings in different campuses of the university.
"It entails the repair, restoration and improvement of our buildings and dormitories. The time has come to put an end to the not-so-amusing joke that there is no clean or decent toilet in UP," he said.
Return service
Concepcion also raised the possibility of implementing a return-service program for graduates, especially in light of the implementation of the free college tuition policy.
"This return service will be for one year after graduation. Our graduates will be required to teach senior high school students in public high schools that we will identify as UP feeder schools. This scheme, we hope, will uplift the quality of the graduates from these feeder schools," he said.
"The return-service condition, however, will be voluntary. Any student may opt out from this condition before graduation by paying his tuition, or the cost of his education if he will opt out after graduation. The return service to be rendered by our graduates will not be for free. Our students who will decide to teach will be compensated properly," he added.
Concepcion said they are very optimistic that the students will choose to render return service.