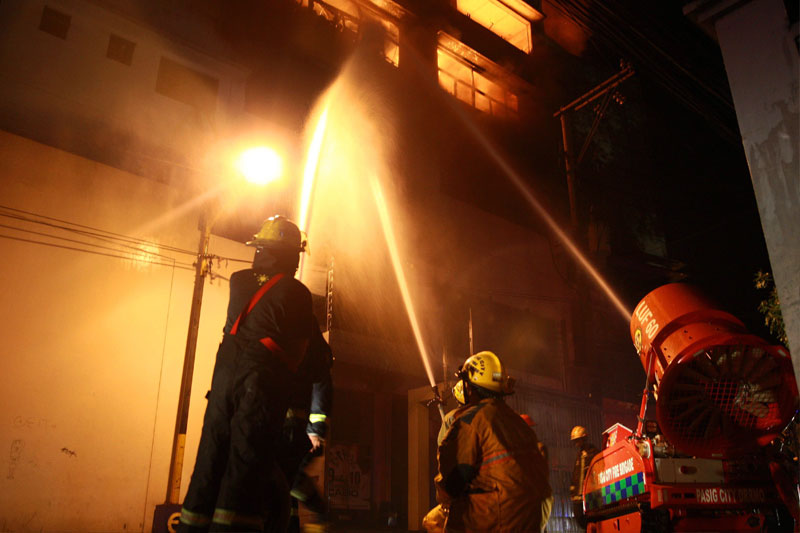 Firefighters train their hoses on the fire that broke out in Mario's Arcadia building Monday night. Joven Cagande
Fire razes Pasig building
MANILA, Philippines - A fire broke out at a commercial building in Pasig City on Monday night, destroying P15 million worth of property.
No one was hurt in the fire, caused by faulty electrical wiring, that started on the third floor of Mario's Arcadia building along Pag-asa street in Barangay Caniogan at around 6 p.m., firefighters said.
Arson investigators said the third and fourth floors were used to store furniture sold in the building.
Firefighters had to use mechanized ladders to battle the blaze, which also engulfed the fourth floor, and reached Task Force Alpha some four hours later. They managed to prevent the fire from spreading to adjacent buildings.
The fire, which caused heavy traffic along C. Raymundo street, was placed under control at around 9 a.m. yesterday, 15 hours after it started.