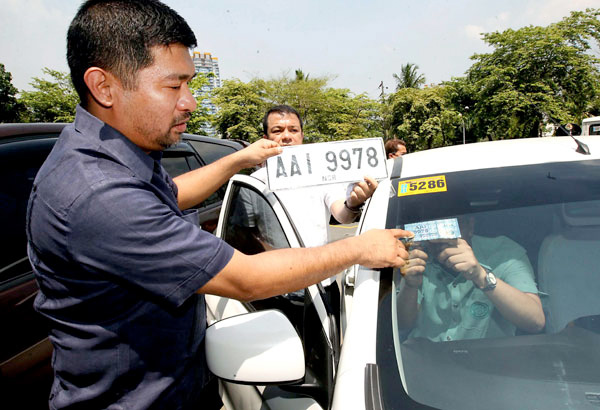 The Road Board sought the automation of the LTO by enabling online car registration to simplify the process, reduce red tape and expedite transaction in the agency. File
Road Board pushes online car registration
MANILA, Philippines - The Philippine Road Board yesterday pushed for the modernization of the Land Transportation Office (LTO) through the implementation of online car registration.
The Road Board sought the automation of the LTO by enabling online car registration to simplify the process, reduce red tape and expedite transaction in the agency.
The move will allow faster release of funds to rehabilitate and maintain roads, it said.
Composed of the secretary of the Department of Public Works and Highways as the ex-officio chairman with the chiefs of finance, budget and transportation departments as ex-officio members, the Road Board is mandated to manage and use special funds allocated for road, bridge and drainage maintenance and improvement, as well as installation of traffic lights and safety devices.
The funds used by the Road Board come from the Motor Vehicle User's Charge (MVUC) collected upon registration of motor vehicles.
The LTO remits the MVUC to the Bureau of the Treasury, which in turn deposits the revenue in four special trust accounts.
The Road Board collects around P1 billion per month from the LTO.
"Right now, we have a three-month delay in the collection of funds because the deposit is done manually," Jose Antonio Aguas, Road Board chief of staff and head of operations, said.
Earlier, Sen. Joseph Victor Ejercito filed a resolution urging the Department of Transportation to implement online car registration.
Ejercito said the move aims to promote transparency in the LTO amid allegations of corruption and irregularities in the registration of vehicles and issuance of driver's license.
Online car registration is also expected to make the process easier for car owners who spend an average of two to four days to register their vehicles.