Toxic positivity is out, body neutrality is in
September 23, 2022 | 12:00am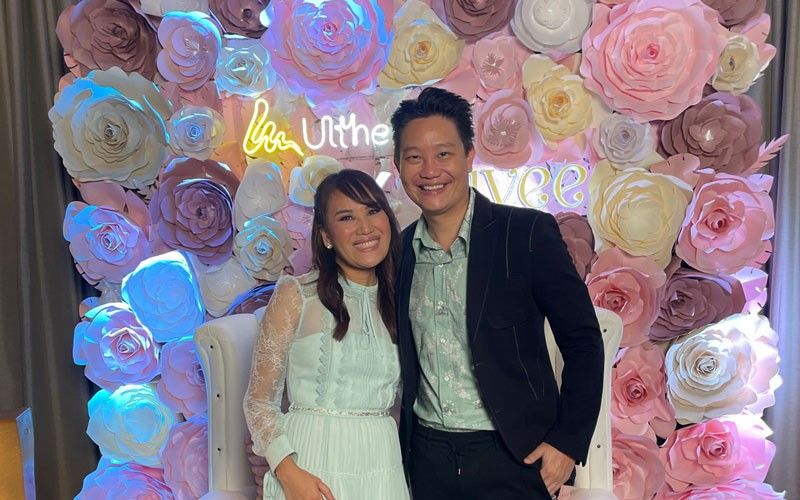 Celebrating self-love with a hot bikini selfie is just as valid as assuming goblin mode, i.e. bingeing Netflix in bed in your sweats.
We don't feel lovey-dovey with our faces and bodies every day, and we sometimes forget to appreciate what our body does to sustain us. Instead of denying our "off days" with toxic positivity or degrading ourselves with self-hate, a realistic form of self-respect in body neutrality is a healthier standard to strive towards.
"Our reality is that there may be people who may not be ready to love their body the way it is," says psychiatrist Dr. Edgardo Tolentino during Ultherapy's #AllItTakesIsU campaign launch. "This new term — body neutrality — promotes working on it and loving our body for what it does or its functionality."
"You can find ways to enhance yourself, and if there is something you could do and you have all the resources available, why not start caring for yourself?" suggests Dr. Ed. "If you care for yourself, want to be happy, and want to be beautiful, there should not be any guilt. If we do not take care of ourselves, who will?"
Lifting sagging faces and moods
It's hard to celebrate our looks when we don't look as fulfilled or rested as we feel; that's gravity and time taking its toll on our faces. Miss Universe 2015 Pia Wurtzbach isn't immune to these changes.
"I always strive to be better than I was yesterday, in everything I do, because confidence is beauty," she says. She has been getting her annual Ultherapy sessions since 2017 and is now the newest Ultherapy ambassador.
It aligns with her approach to self-care. "Self-care is very personal and being consistent is key. Mental and physical health go together. Body positivity is about learning to accept, understand and celebrate yourself at every angle. Treatments like Ultherapy not only enhance your physical appearance but also boost your confidence."
And she's not alone. At Tala Awards that night, The Aivee Clinic took home the highest and most prestigious Overall 7-Star award as the top Ultherapy provider.
"Despite the two years of the pandemic we are so proud to receive the top awards in Ultherapy," says The Aivee Clinic's Dr. Aivee Aguilar-Teo in a separate intimate gathering of her Ultherapy-loving celebrity clientele and press like Maricel Soriano. Once the lockdowns were lifted, everyone needed a pick-me-up, and Ultherapy's proprietary technology gave her patients that much-needed lift, physically and emotionally.
"We were looking for a treatment that can really chisel the face without surgery," recalls The Aivee Clinic's Dr. Z Teo. "It was a game changer then and still is a game changer now. The true test of something that is good is something that can stand the test of time."
* * *
Find a certified Ultherapy provider near you at realmattersasia.com.
A two-in-one body treatment to jumpstart your health goals
One key step to achieving any goal is accepting that sometimes, you need help. It will take Herculean efforts on my end to age like J. Lo — and I don't need to. Just being healthy is a blessing in these challenging times and trimming down the waistline reduces the risk of health conditions like diabetes and heart disease.
For when just diet and exercise won't do, there's Marie France, a body-positive space that's been aiding generations of patients with their body goals with a holistic approach for four decades now. For example, I was prescribed to work on my sleep hygiene; there's no one-size-fits-all solution. Their treatment options are as varied as everyone's unique issue, goals and attitudes.
Even skeptics will be wowed by the recently launched EvolveX. While Marie France vets and offers the best non-invasive approaches for your ideal figure, EvolveX is unique in that it is the only non-invasive treatment in the country that simultaneously reduces fat while tightening the skin.
"We are dedicated to bringing our clientele the best and latest technology for their needs," says Robin Horsman, director of the Marie France Group of Companies, during the intimate press launch.
EvolveX is that game-changing multi-tasker, combining the proven fat-melting and tightening power of Radio Frequency and exercise-mimicking Electric Muscle Stimulation in one machine in a 40-minute treatment. It works by emitting the EMS then the RF through strategically placed pads in your problem areas.
That's the equivalent of 50,000 sit-ups — or squats or curl-ups, depending on your problem area — simulated by muscle contractions, followed by the relaxing hot stone massage-like sensation of RF, all while enjoying Marie France's revamped interiors. You and your friend or partner can have treatments at the same time in the new couples' room. The men can enjoy their own ab- or bicep-toning session from the comfort of a specially designated zone for them, too.
While EvolveX is best done twice-a-week, I can say with confidence that I saw an inch loss and improved look in my abdomen after just one session. I will definitely be back. For now, it is just about the motivation I needed to get back to an exercise routine — and you know what Elle Woods says about exercise: "Exercise gives you endorphins. Endorphins make you happy."
* * *
Contact Marie France at (02) 8894 2639 (BODY) or (0917) 5262 573.