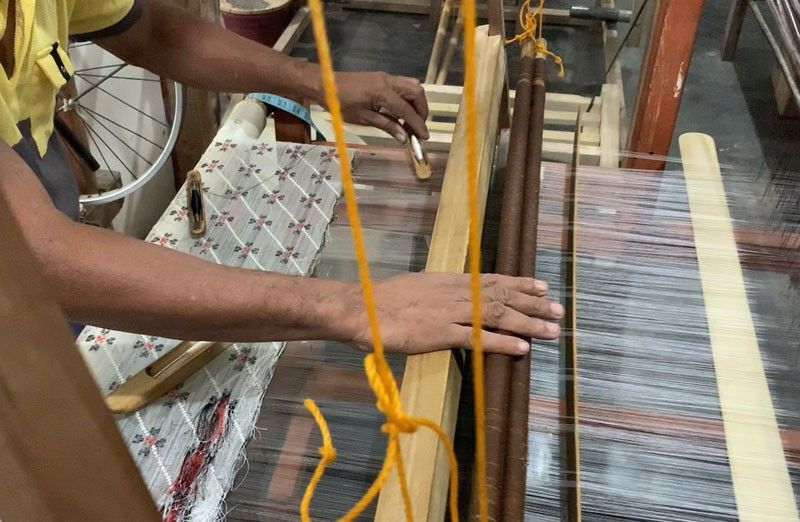 A La Hermina weaver in Aklan making the Amira kimona
Filipiniana goes multi-wear and all-occasion for summer
Wearing Filipino weaves always makes me feel proud. Just in time for summer, HABI: The Philippine Textile Council and Bayo make our wearable heritage fun and casual with a collaboration highlighting weaves by La Herminia weavers in Aklan, Ambension weavers in Bulacan, and Argao weavers in Cebu.
The collection combines Bayo's elevated everyday wear expertise and HABI's efforts to make the weaving industry more sustainable. Using natural fiber textiles in cotton, abaca and piña, shorts, tees and sleeveless blouses are dressed up with hand-woven and embroidered details, while Filipiniana tops come with detachable sleeves. Weaves formerly woven using polyester are worked with cotton threads to upcycle industry scraps or production offcuts while keeping them out of landfills.
A show of support like this from a recognized local brand with nationwide distribution — and not just from the consumers — is an exciting move as this collab launches HABI Connects, a campaign to encourage more entrepreneurs, MSMEs and big businesses — both local and foreign — to work hand-in-hand with the many skilled weavers from Luzon, Visayas and Mindanao.
* * *
The collection is now available at www.bayo.com.ph and at www.shophabifair.com.