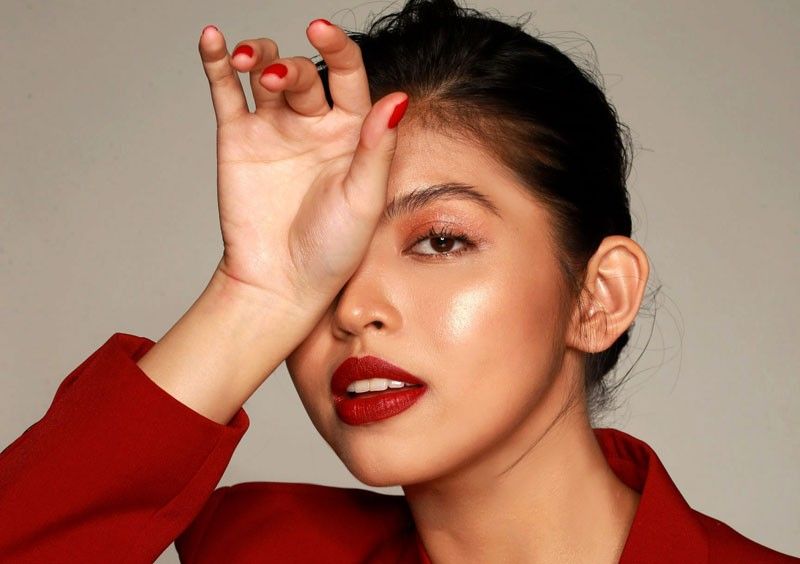 The first Filipina MAC Maker is back with a limited edition second collection.
Maine Mendoza is well red
We all have that one personal MAC story that cemented our love for makeup. For Maine Mendoza, it was all about going back to her roots with her signature red lip.
It's not the first time the actress released her own custom lipstick with MAC Cosmetics. In 2018, Mendoza was among the 12 influencers tapped by the makeup giant to release a lipstick under their MAC Maker line. Apart from being the sole Filipina to be chosen, she was also the only influencer to be based in Asia that had the opportunity to dream up her own lippie. As soon as the limited-edition lipstick launched, the muted peachy beige shade was an instant success, so much so that the collaboration has now found itself back by popular demand.
Fast-forward to 2020, and after much anticipation, Maine's latest release with MAC Cosmetics is finally here.
Making history once more, the Filipina is the first MAC Maker globally to do a second collaboration for the brand by releasing not only one, but a two-piece collection. Inspired by female strength and empowerment, the actress developed a fiery red shade in a matte finish that's encased in a chrome gold tube. Upon first swatch straight from the bullet, you instantly see the berry and wine tones. Applied with a heavier hand, you'll be able to achieve a more vampy and dark look. Perfect for transitioning from a day to night look. Not a fan of the matte lip? The lipglass from the collection is also a bold, rich and deep red that complements the lipstick perfectly or can be worn on its own.
Don't miss out on the opportunity to stock up on the limited-edition collection by ordering online through Lazada. Still want to test out the shade in person? The lipstick and lipglass will be available to purchase in-store on March 1 in all MAC counters and stores.