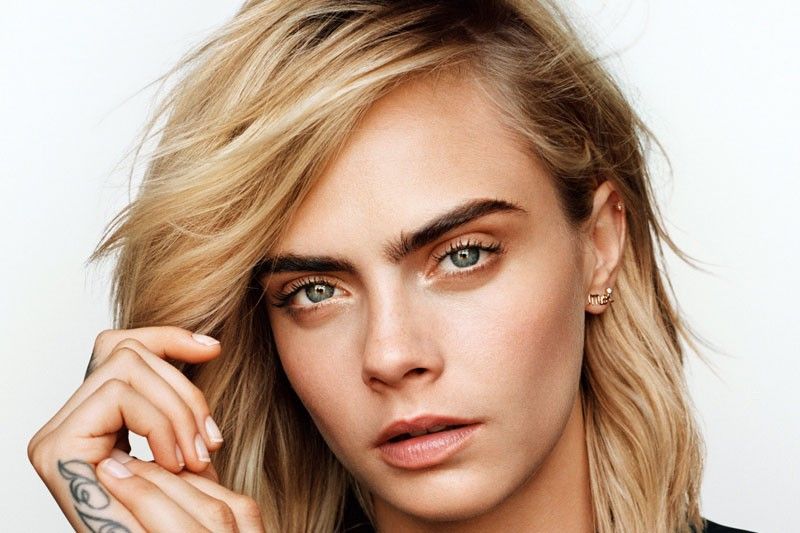 Cara Delevingne upends conventional jewelry codes with Dior Joaillerie.
'Oui' to two new messages from Dior Joaillerie
Just in time for Valentine's Day, Dior Joaillerie collection Oui goes full-on romantic with two new messages: "Toi Moi" (that's French for "You and Me") and "Je t'aime" (or "I Love You" in English).
The collection is designed by Victoire de Castellane, creative director of Dior Joaillerie, the French fashion house's fine jewelry division that she launched in 1999, around the same time that John Galliano and Hedi Slimane arrived at the controls of the fashion side.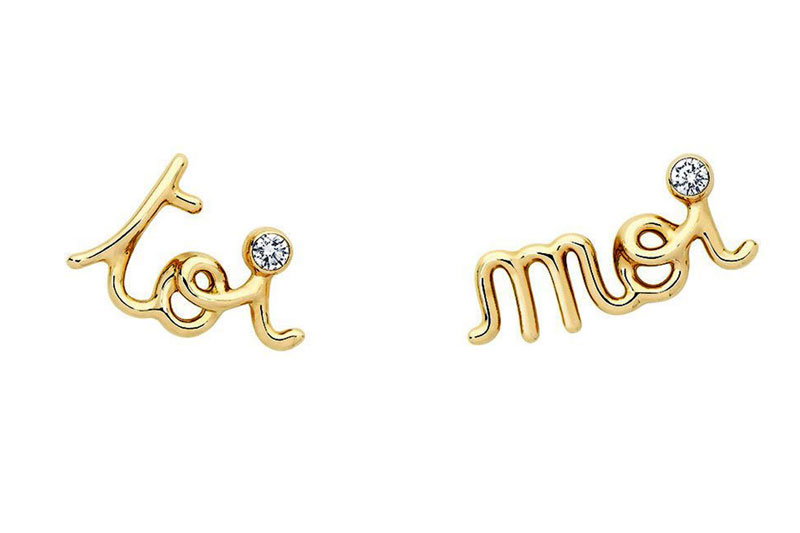 She started the collection with gold thread interwoven around her ring finger, literally spelling out the French word for "yes" in 2001 as a tribute to Christian Dior's haute couture. She added a .03 carat diamond on the letter "i" and a historically important piece of jewelry design was born.
De Castellane's Oui for Dior is a whimsical, totally original slant on the vow made between lovers, but it represents a multitude of meanings to different people. I, for one, purchased my Oui ring to celebrate saying "yes" to switching industries — and I haven't left since.
The collection declares "Yes!" to happiness, like a cry of joy. Happiness, of course, is something that's unique to every individual.
The Oui collection is expressed in necklaces, bracelets and earrings. Yellow gold can now be white gold or pink gold (all 18K). The dainty diamond accent can now be a ruby, solitaire aquamarine, or morganite.
Also sewn with precious metal threads and punctuated with a dainty gem, these two new sweet sentiments also adorn necklaces, rings and earrings as an ode to unshakeable bonds.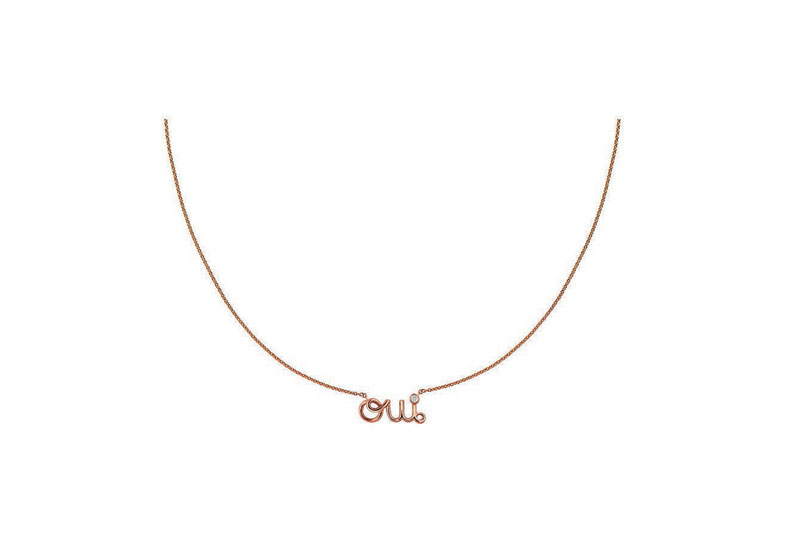 De Castellane was already making fabulous fine jewelry inspired by imaginary carnivorous plants or of the Palace of Versailles for the house. So she imagined Oui as a way for young women to wear real jewelry. It was a time when jewelry was associated with older women, when you had to wait for the big bling to be gifted to you or handed down.
Defying these norms is one Parisian editor who had Oui as her engagement ring, but a haute version: in white gold with the letters all in diamonds.
The collection also spurred the Mimioui (or "Mimi Yes") collection, characterized by three tiny diamond dots on a delicate gold chain.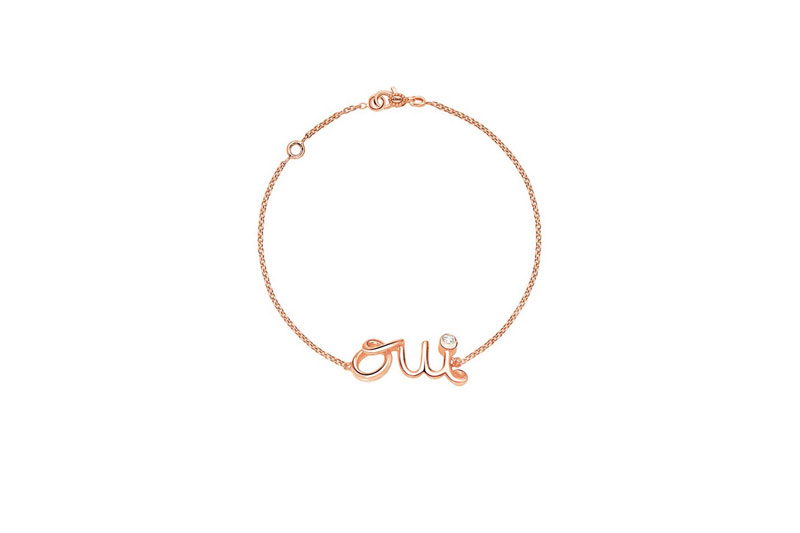 In the Valentine's Day campaign, English actress and model Cara Delevingne debuts the two designs as the new face of Dior Joaillerie. The 27-year-old is this generation's icon for free-spirited, mischievous and unpredictable style, going from fairytale gowns and ladylike accessories to edgy, androgynous looks.
Delevingne, whose bushy brows started the full-brow trend of the 2010s, is also already associated with the brand as one of the current ambassadors for Dior Beauty. The fashion house saw her as the perfect person to upend the conventional jewelry codes.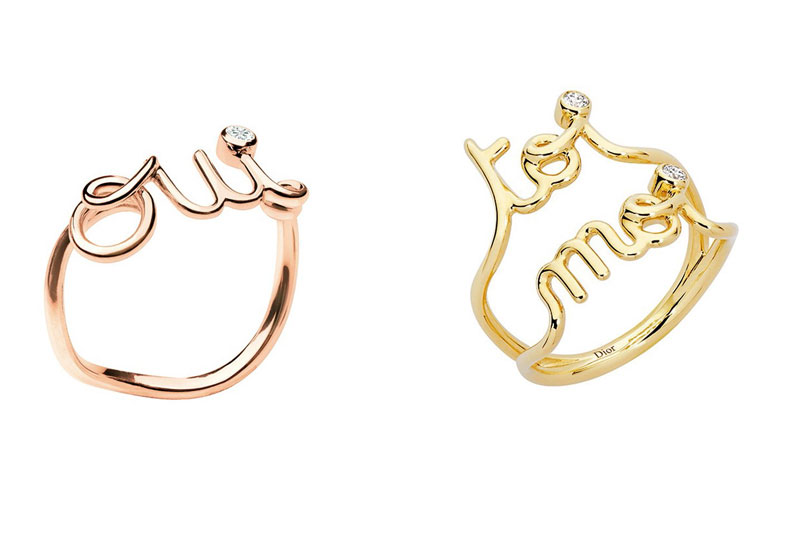 She gives the emblematic Oui her own spin. Stacking the dainty pieces together and not being precious about it, her styling is ultra-modern spontaneity personified. It's the romantic Oui gone edgy, a new kind of energy for the collection.
* * *
Dior is in The Shoppes at Solaire Resort & Casino, Paranaque City.