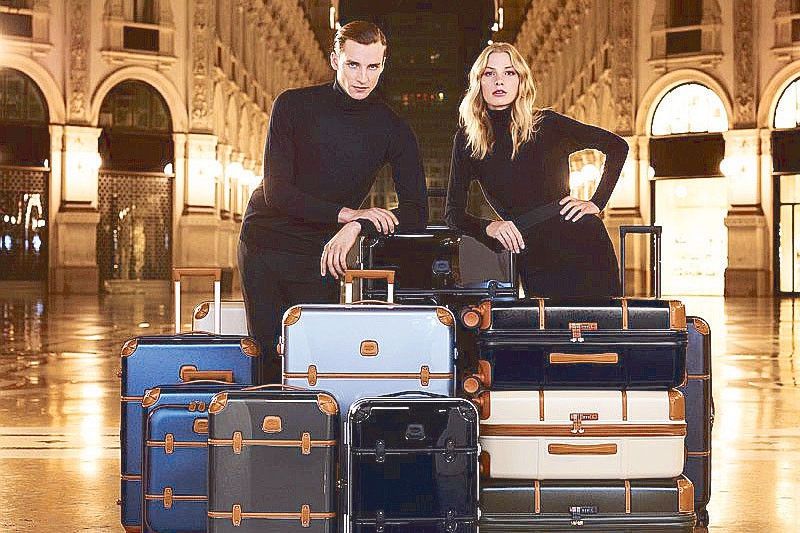 Bric's Milano's Venezia collection (left) and their famous Bellagio collection
Here's the preferred travel companion of Amal Clooney
Manila, Philippines — When every trip abroad becomes an opportunity to "get dressed," wouldn't you also consider arriving in style? Since its founding on the banks of Lake Como, Italy in 1952, Bric's Milano offers those who seek to "travel in style" with a range of cosmopolitan classics and statement-making luggage pieces.
With more than 65 years since its origins in Italy as a family-founded company, Bric's Milano is now known worldwide for its exceptionally designed travel offerings. Heritage meets functional innovation with a line of trunks and trolleys that create the perfect fusion between shape, function and design. With the opening of their newest showroom at 2F East Wing, Shangri-La Plaza Mall, the Philippines becomes host to one of the 30 standalone Bric's stores stationed all over the globe.
It's all in the details
As one of the highlights from their line, the Bellagio collection is a sophisticated (and also technically reviewed) travel trunk series that recalls the elegance of tradition and the functionality, strength and lightness we expect from today's modern bags. Known most famously as the preferred travel companion of the glamorous international human rights lawyer Amal Clooney, the Bellagio is recognized for its roundish square features with a distinct retro allure. Enhanced by an abundant use of Tuscan leather details and its high-performance polycarbonate build, the series is equipped with smooth Japanese wheels that ensure an ultra-light tow and a herringbone interior that satisfies the need for neatness and comfort.
The Bellagio is available in different colors, all with Bric's signature tan leather trimmings: in cream, blue, black (Amal's favorites), olive, silver and gold. And the best part? This collection was designed as the first true "cross-product" category from Bric's, meant to mix harmoniously with any other product from the brand.
The Modern Muse
With its Venezia collection, a new wave of ultra-light and shock- and scatch resistant trolleys, Bric's offers up their take on today's "shell-type" luggage. With thermoformed cases made out of high-performance threads, the Venezia bags are made in Italy with quality guaranteed by the company.
"We are confident we have created a state-of-the-art collection that bests expresses technological innovation," shares Brics CEO Attilio Briccola. "We can confidently confirm that we have not only added a fundamental element to complete our offer, but we have also located the brand in a new market position to captivate our target audience."
The Venezia collection offers one carry-on size, supported by two larger check-in-sized trolleys. It's available in a palette of natural shades and precious stones: sapphire, pearl and ruby. The signature leather elements come into play as an address tag and finishings.
With 65 years of innovation behind them and the company's affinity for turning tradition into concrete creative ideas, Bric's Milano creates the perfect blend of functionality and beauty with their line of luxurious travel bags and accessories. Sometimes it isn't just about the destination; it's how you get there, too. With Bric's, you'll always be in style.
* * *
Bric's Milano is now at 2F East Wing, Shangri-La Plaza Mall, Mandaluyong City.