Willy Chavarria empowers with his fashion & politics
August 16, 2019 | 12:00am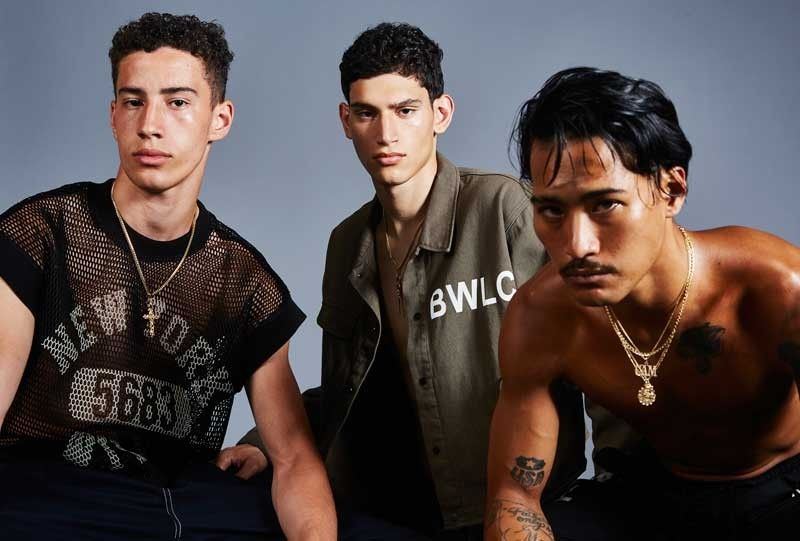 His 20-piece collaboration with Bench will be unveiled during Bench Fashion Week.
Willy Chavarria's message is in code; 5683, a statement and a signature of his eponymous label, embellishes select pieces of his collaboration with local retail powerhouse Bench. The numerical combination makes little sense at a glance, but once typed onto a phone's keypad it spells out the boldest message one can send in these times of political unrest. Something that you can only feel, not see: L-O-V-E.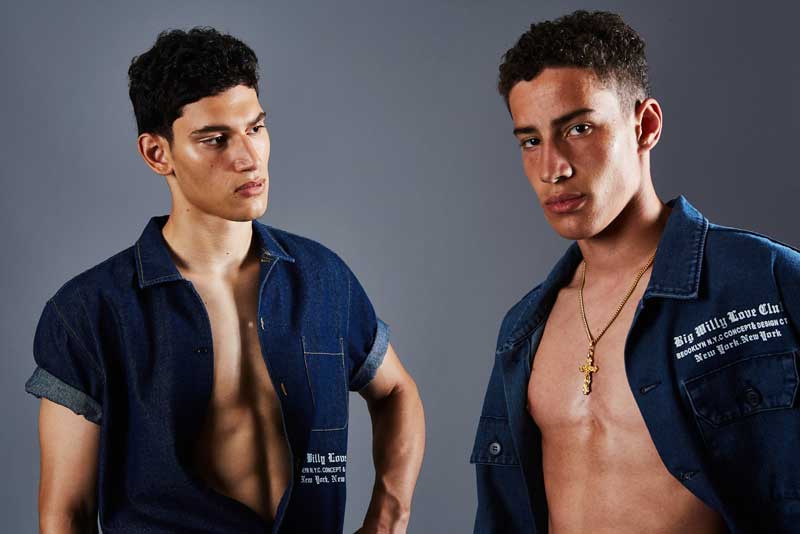 With Bench, the New York-based queer Chicano designer shaking things up in streetwear with his strong anti-hate sentiment and hard-edge way of wearing his heart on his sleeve is spreading this message to the Philippines. The 20-piece collaboration will be unveiled as the highlight of the second day of Bench Fashion Week Holiday 2019.
He will be flying to Manila in time for the show as well as for the Jury Night of the Bench Design Awards, where Chavarria will join the design competition's esteemed panel of judges: Japanese designer Mihara Yasuhiro (who will be showing his latest collection on the same day as Chavarria's), Japan Fashion Week organization director Kaoru Imajo, Tokyo Fashion Week Philippines consultant Tetta Matera, Japanese director Shige Kaneko and Bench founder Ben Chan.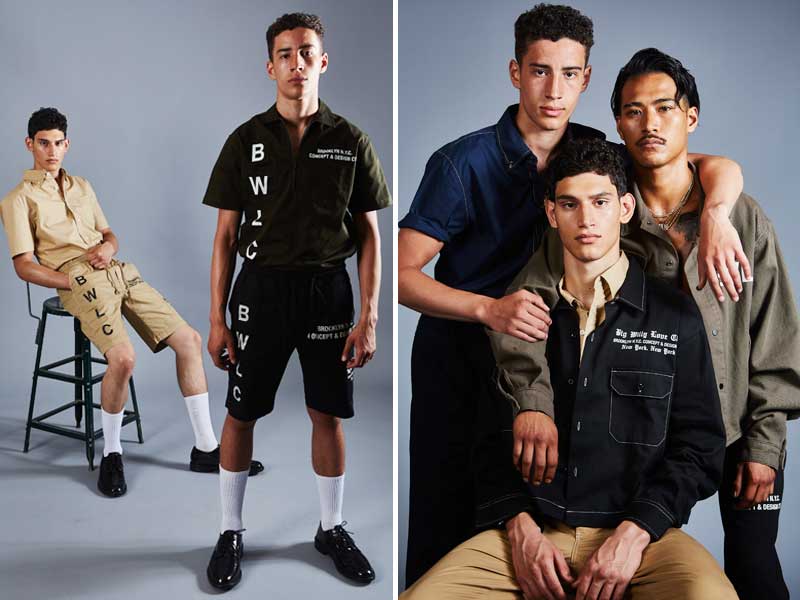 Chavarria and Bench's brand DNAs come together in a lineup of clothing that's lightweight, relaxed, feels lived-in, and can be worn by everyone. Chavarria has once mentioned that gender fluidity doesn't have to be androgynous or genderless. In this collaboration, cropped boxy mesh tees, one in an elbow-length 3/4 sleeve and another in muscle tee sleeves straddle the queerness and masculinity of his Chicano roots; it's very Willy. There's room for everyone in the BWLC a.k.a. Big Willy Love Club; it says so on the slouchy trucker jackets refreshed by contrast stitching, oversize tees and muscle tees. I see his low-rider chinos and tapered sweatpants on men and women and different body shapes. The collection also features styles that are distinctly his, like the cropped work shirt and the zip-neck cholo shirt that pairs with matching drawstring shorts. The Willy Chavarria x Bench collection will be available in selected Bench stores.
Creative directed and styled by Chavarria himself, the collab's launch campaign was shot by New York-based Filipino photographer Brent Chua. The long-time Bench collaborator screened all the models that will be representing the collaboration at their upcoming Bench Fashion Week show, reflecting Chavarria's advocacy for representation.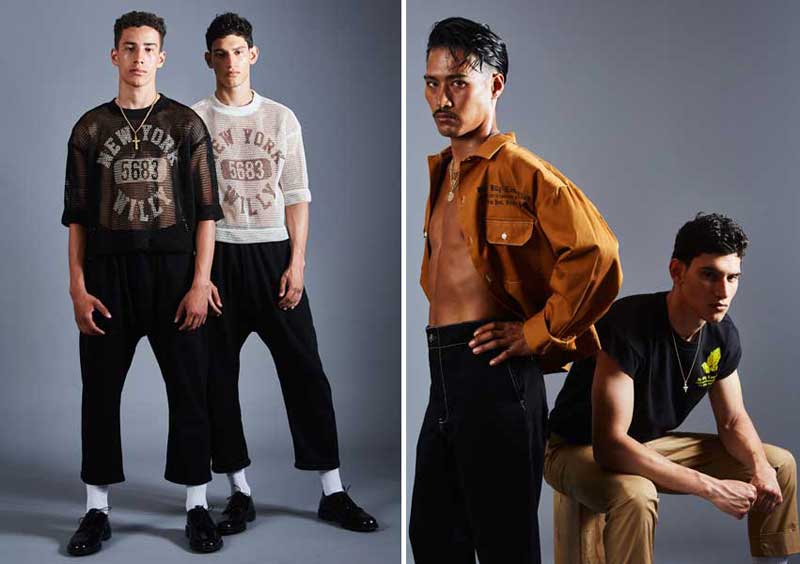 Starting out in 2015, he draws content from his own upbringing: born in Fresno, California and growing up around both agricultural fields and housing projects of San Joaquin Valley, combined with his art and commerce focus as a graphic design major at the Academy of the Arts. The creation of fashion as his expression came later, developed further during his years designing for Ralph Lauren, a brand that's synonymous with WASP style. Chavarria now makes his mark in the way that he knows best while supporting several advocacy groups.
To Chavarria, fashion and politics reflect one another: how we dress is a reflection of how we see ourselves in society. His brand ethic is rooted in this relationship — by creating clothing that is a source of empowerment and expression, from his social commentary and bold statements about racial, economic and sexual identity, to its fierce, tough-kid silhouettes and equally resilient fabrication.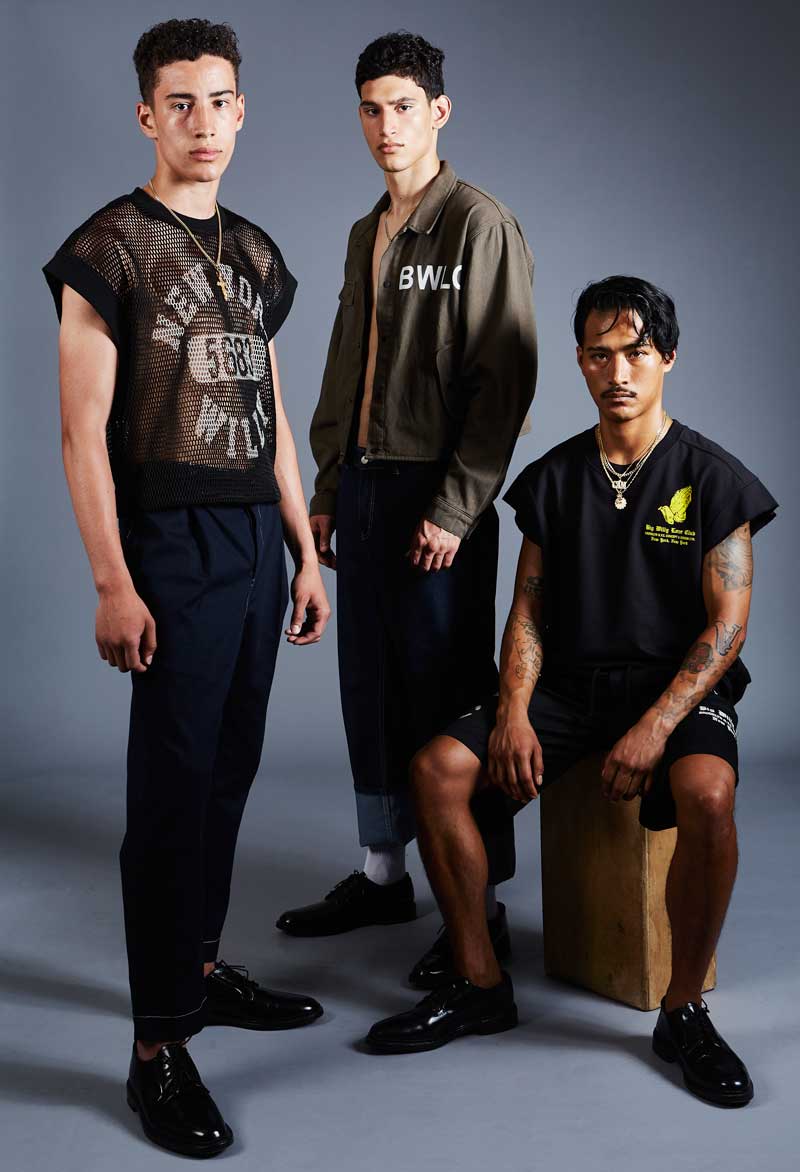 In America, those wearing Willy Chavarria — especially in a climate of racially fueled crime — are global citizens who identify with his cause and aesthetic, not to mention a sense of empowerment and expression. With the influential reach of Bench, Chavarria is set to do his part in promoting social justice in the Philippines.
Bench and Chavarria stay true to the core of their collaboration, teaming up with local hunger relief charity Feeding Metro Manila. During his Manila trip, he will take part in a food program reaching 100 homeless children at the railroad tracks in Muntinlupa City. Now that's style with substance.
* * *
Bench Fashion Week Holiday 2019 is on Aug. 30 to Sept. 1.
Aug. 30: Kashieca x Lucy Torres-Gomez, Bench x Patty Ang, and Albert Andrada
Aug. 31: Human, Bench x Willy Chavarria from New York, and Miharayasuhiro from Japan
Sept. 1: Bench Design Awards 2019 Jury Night
For more updates, check out @benchtm on Facebook, Instagram, and Twitter.