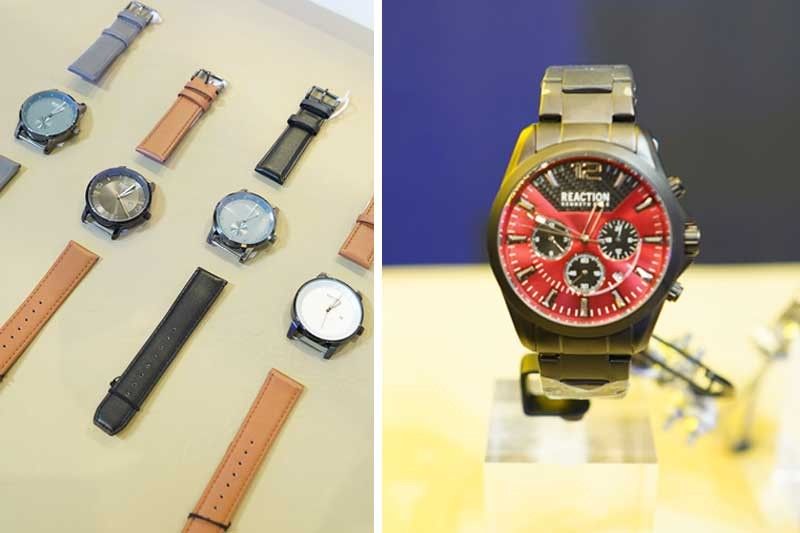 The 2019 Kenneth Cole Reaction line of timepieces draw inspiration from sports and the love of the game.
MANILA, Philippines — These days, we don't need a watch to tell the time. We can tell the time with our phones. But with a watch, we can choose to live in the present. We don't have to get distracted by notifications. Lastly, with a watch, especially for men, we can set ourselves apart," says Tony Harris, international sales manager for Kenneth Cole Reaction during the recent Kenneth Cole Reaction 2019 watch collection launch in SM Makati.
"Kenneth Cole is more than just a brand and a name," Tony emphasizes. While most American designer brands have sold the rights and all creative control of their brand to conglomerates, he says, "The man himself is still very much hands-on with the brand and shows up to work in New York City every day. What you see is really his vision for the modern man."
Kenneth's global brand is known for combining urban style with a downtown New York attitude. For the latest timepieces under his Reaction line, he combines athleticism with an urban edge, drawing inspiration from sports and the love of the game. The watches show off complementary colorways in bold hues like striking red with black, black and orange, and cobalt with pastel gray; texturized silicone straps, leather straps, and Kenneth Cole Reaction's signature black stainless steel; and intricate dials in 44mm, 46mm, and 51mm. It's smart, contemporary style with either a sporty, rugged, or cool and contemporary look, kicked up a few notches.
* * *
Kenneth Cole Reaction watches are now available at The SM Store, Robinson's Department Store, Metro Gaisano, and Landmark outlets, and online at Zalora, Lazada, and Shopee.