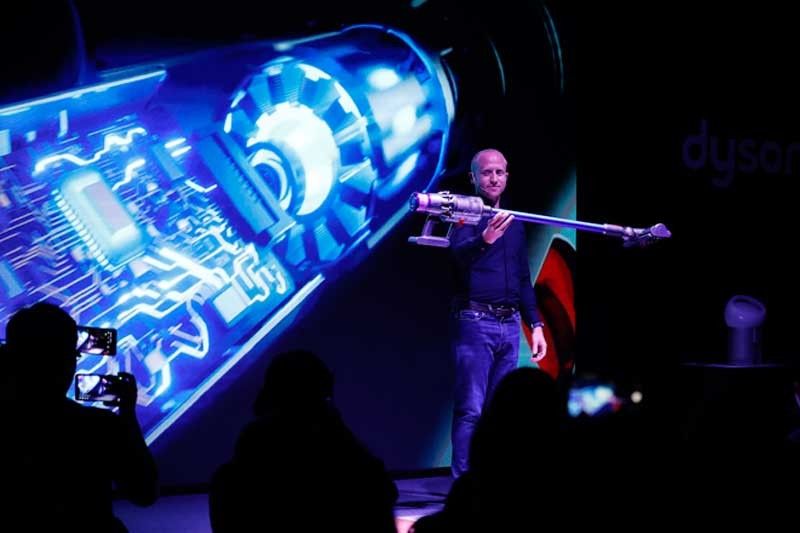 At Dyson's Triple Tech Launch in Singapore, Dyson head of category for Floor Care Kevin Grant reveals the most intelligent addition to their signature vacuum category yet: the V11 Absolute.
Dyson Unveils Sexy Machines and What Futurism in 2019 is Like
British tech giant Dyson reveals its new slate of products for the modern home dweller.
Being invited to a Dyson technology launch feels like a close approximation of what a real-world Stark Industries press conference would be like.
Picture this: you enter a pitch-dark room, ambiently lit with eight-foot wall-to-wall LCD screens — surrounded by media and tech fan boys and girls from all over ASEAN, the mood is sheer awe and excited anticipation. On stage, there are soon-to-be-unveiled products underneath cloth-covered plinths, with dapper science-bros in the wings ready for the revealing (read: Dyson heads of engineering, no less).
Eventually, you're led into an all-access mini museum filled with sexy product displays and future-proofed machine mockups. And to draw the parallel even closer, the British tech company has a non-fictional Tony Stark figure, too — inventor and industrial designer Sir James Dyson.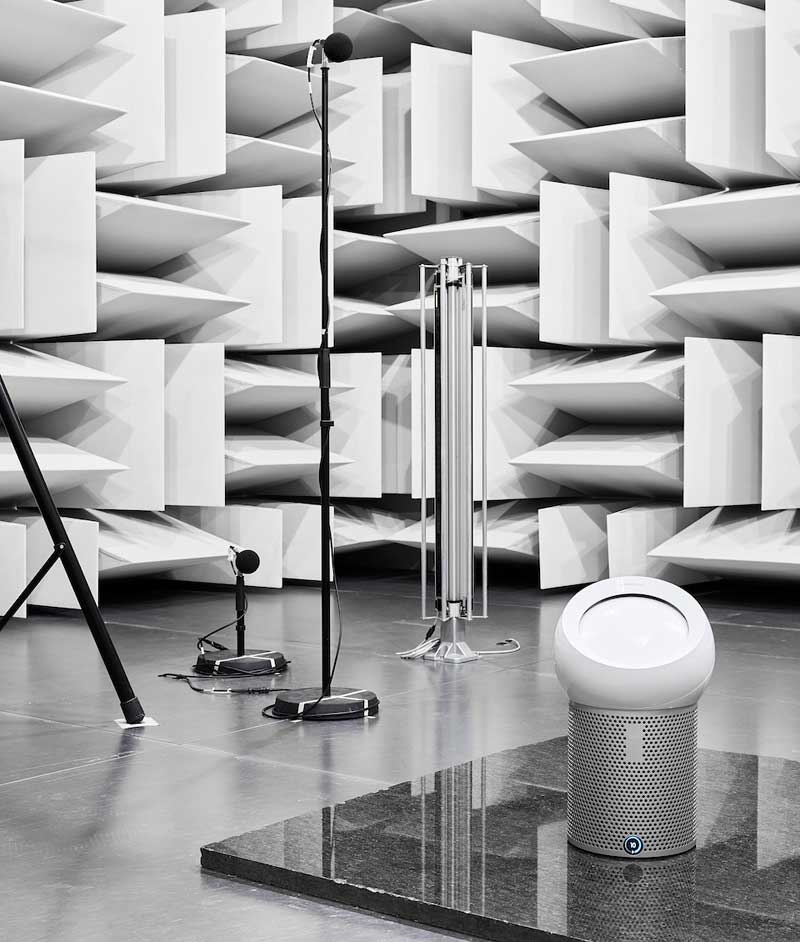 Designed for close-proximity use, the Dyson Pure Cool Me is acoustically engineered to be as quiet as possible. The sound quality is guaranteed to be pleasing with over 1,000 home trials conducted.
Held earlier this month in Singapore, the Dyson Triple Tech Launch unfortunately couldn't play host to their namesake CEO and founder — so instead, the company more than made up for it with (hint: it's in the name) a triple unveiling of new tech innovations and a suite of product improvements to three home categories. Let's observe.
Dyson's First Personal Purifying Fan
First up, the British tech company showcased their first-ever personal air treatment machine — the Dyson Pure Cool Me personal purifying fan. Featuring Dyson's air filtration and air projection technologies, this compact machine is designed for use in your personal spaces — whether beside your bed, on your desk, or in a child's nursery. The unit promises users air filtration, light sensing and acoustic performance for a comfortable cooling experience wherever you need it.
As with all Dyson products, the Pure Cool Me is tested through rigorous home trials (especially homes in the Southeast Asia, a region that reportedly plays a significant part in Dyson's key market) to guarantee optimal performance across all environments. Keeping in mind the statistic that we spend 90 percent of our time indoors, the enclosed air quality we breathe — including dust, allergens and temperatures we're exposed to — becomes more and more vital to our wellbeing.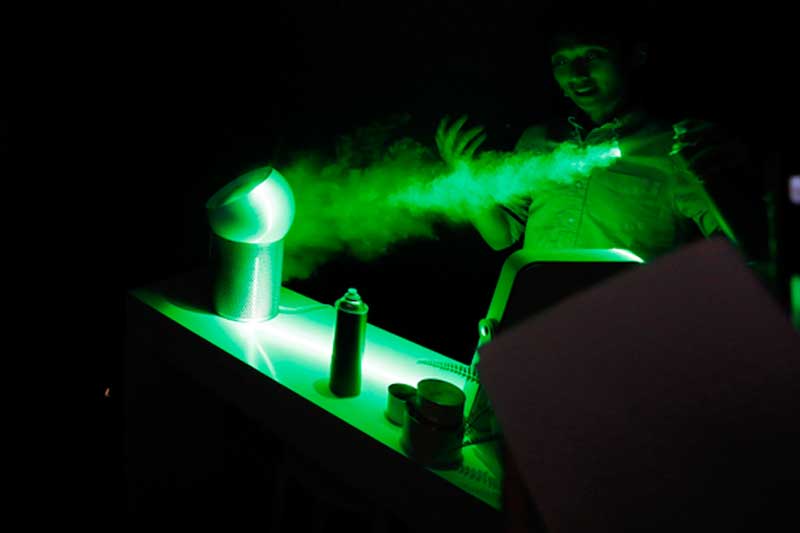 The Pure Cool Me's purifying capabilities put to the test at the Triple Tech Launch: the unique HEPA filter ensures no compromise in particle capture and users can rest easy knowing that 99.95 percent of particle pollutants will be absorbed.
Upon closer inspection, the Pure Cool Me hums unobtrusively — and, more importantly besides, it features an adjustable air dome at the top that allows you to precisely control the angle of the airflow (up to a smooth 70-degree oscillation). As demonstrated during the launch, the Pure Cool Me does not sacrifice purification for compactness; the product still delivers with its unique HEPA filter, as is the signature from the company's lines. The purifier guarantees 99.95 percent cleaner air, capturing micro-allergens and irritants that go down to 300 times narrower than human hair.
The features don't stop there, however. The Pure Cool Me has a built-in LCD screen that monitors your preferences — from airflow speed to filter life. Ease of use comes into play with a nighttime sleep timer (from 30 minutes to eight hours) and a magnetized remote control that stores neatly on the filter.
"At Dyson, one of our guiding principles when we build new machines is that we solve real problems, for real people, in real homes," says Paul Dawson, Dyson's VP for Health and Beauty. The company engineers — all 120 of them assigned to this category — developed 2,022 prototypes of the Pure Cool Me. With over 366 mechanical tests, and home trials besides, Dyson's personal purifying fan is built to stand the test of time.
With its futurist sensibility (comes in two colorways, too!) and state-of-the-art tech, to be sure, The Pure Cool Me is an impressive addition to any space.
Arguably the Most Intelligent Vacuum on the Market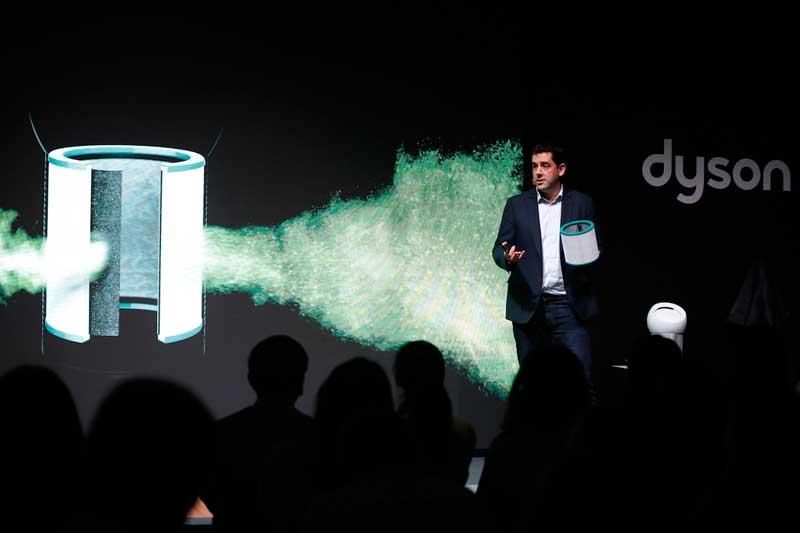 Dyson's VP of Health and Beauty Paul Dawson introduces personal cooling as the tech company's newest product category with the Pure Cool Me.
With over 315 engineers involved and over 32,500 parts prototyped, Dyson welcomes their newest addition and the result of more than a decade of cord-free vacuuming: the V11 Absolute.
Arguably the most intelligent vacuum on the market, the V11 is the first Dyson vacuum to on-board three microprocessors monitored by a smart real-time reporting LCD screen — the result of a triumphant marriage between hardware and software — and absolutely key to enabling Dyson users to control and personalize their environments.
The V11 has three cleaning modes designed for a range of tasks with the goal of optimizing battery life: called the Auto setting, the product features advancements inside the High Torque cleaner head and the digital motor that enables the V11 to automatically adjust its settings depending on the user's floor type — from carpets, to hard woods, to tiles. It's a key innovation "first," the tech company is proud to announce. Boost mode asks for intensive cleaning of ground-in dirt, providing up to five minutes of the most powerful suction. And last but not least, Eco mode provides up to 60 minutes of run time for longer cleaning sessions.
As a new solo dweller myself, previously ignorant to the gospel of cord-free appliances, the promise of a Dyson vacuum sang to me by way of the different demonstrations at the Triple Tech Launch. It's easy to use, incredibly powerful in terms of floor suction, and not least of all, it won't look out of place at the Apartment Therapy-approved flat you decorated for yourself.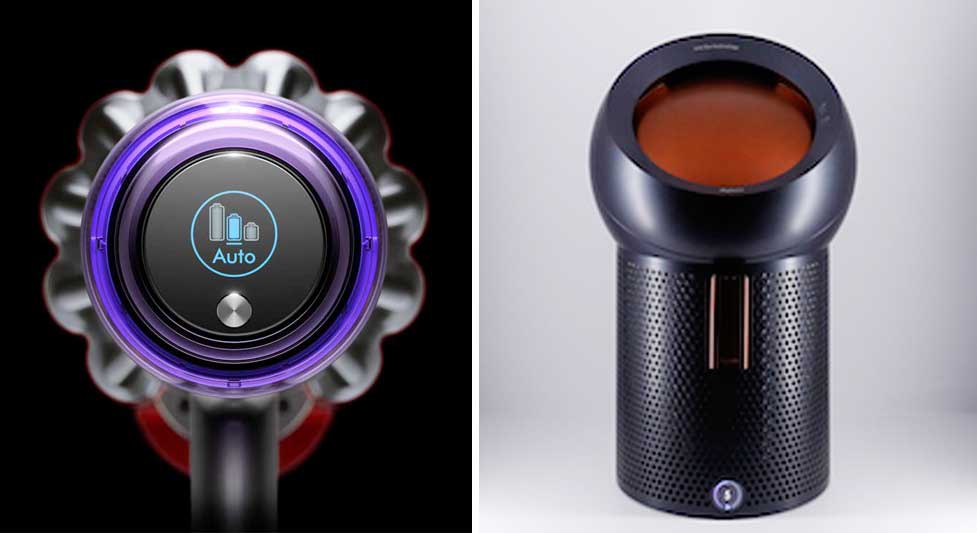 (Left) Optimized as the future of floor care, the Absolute V11 features an LCD screen that communicates a host of features and modes, personalized for every user. (Right) Available in pure white/silver or gunmetal/ copper color combinations starting June 2019, The Dyson Pure Cool Me is a compact machine meant for personal purification.
If you're already an owner of a previous Dyson release, you may ask, why trade up? Apart from the sexy LCD screen that tells you everything you need to know at one glance, the V11 Absolute offers a 20 percent increase in suction power over the V10.
Whether it's choosing to own a V10, a V11 or any other Dyson release over the past 25 years — the company promises each edition is a tried-and-tested machine. With different features depending on each product, Dyson vacuums stand out as great investments well worth the spend.
Future-Proof Living
Built with aerospace materials and state-of-the-art software technologies, the Pure Cool Me and the V11 Absolute could possibly be your smartest acquisitions if you're the type looking to future-proof your home.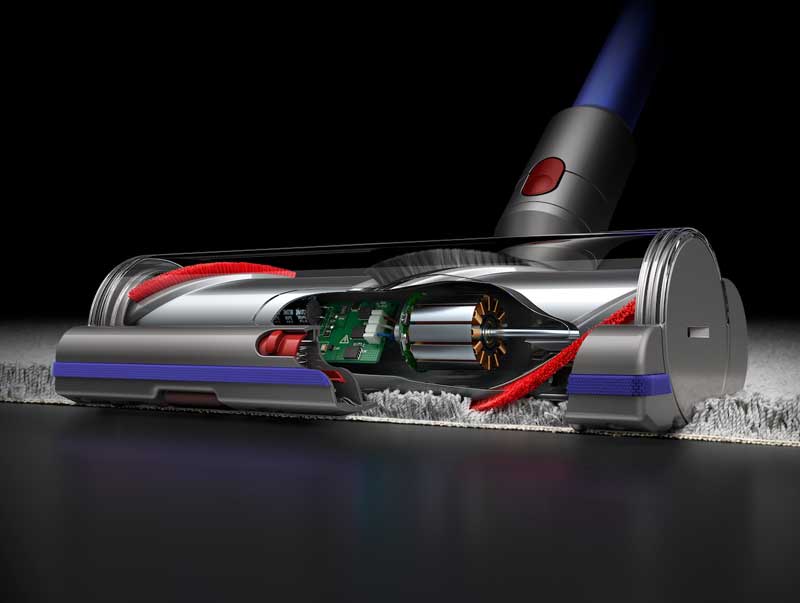 The V11 is perfectly primed with technology able to capture 99.97 percent of particles in your home. With a High Torque cleaner head system that automatically adapts between carpets and hard floors, particles as small as 0.3 microns can't escape.
To round out the three tech categories for the launch, Dyson announces a foray into lighting with their newest produced called the Dyson Lightcycle — a modular smart lamp that has the capacity to simulate optimal light quality from anywhere in the world. Exciting, to be sure, but Filipino fans must wait a little bit longer before it reaches our shores.
Between intelligent lamps, rumored smart cars and cord-free anything, the future of home care is Dyson's world and, if you're anything like me, you wouldn't mind living in it.
* * *
The Dyson Pure Cool Me and the Dyson V11 Absolute will be available in Dyson Stores in Greenbelt 5, SM Aura Premier and The Podium. For more information, follow @dyson and hashtags #dysonhome, #dysonv11 and #dysonpurecoolme on Instagram.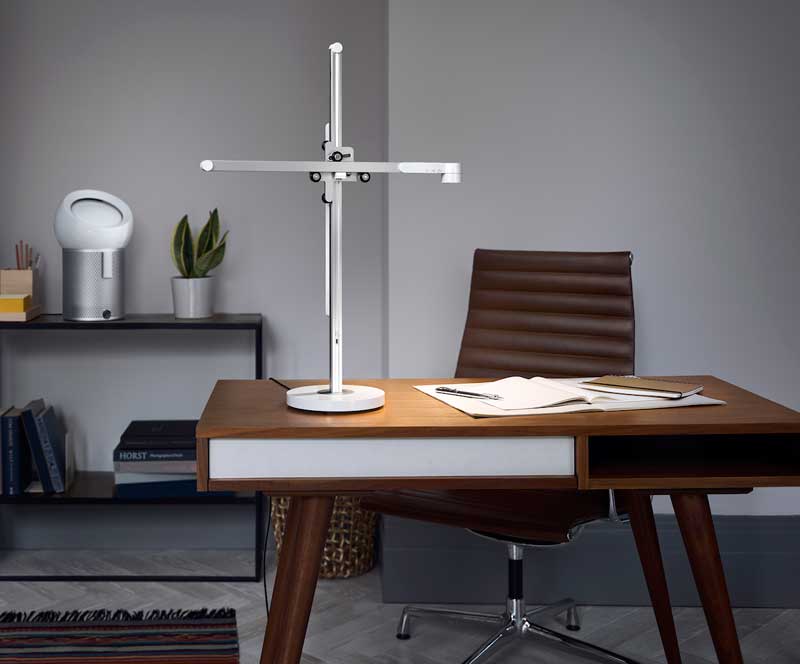 Inspired by the Harrier Jump Jet, the Dyson Pure Cool Me revolutionizes the delivery of cleaner air to our personal spaces with its built-in Core Flow technology. Also seen here: a sneak peek of a soon-to-be-available Dyson category in the Philippines: lighting.