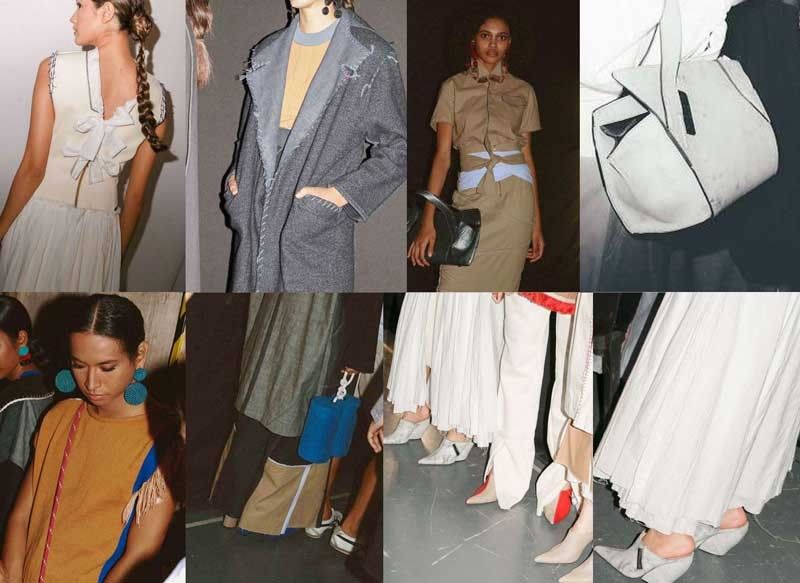 Seph Bagasáo on his latest collection "Transcendence": "It's doing away with fashion's seasonal framework for a stronger and more cohesive storytelling."
Bagasáo 'Transcends' seasons at Comme Ci
The latest collection of young Filipino designer Seph Bagasáo's namesake apparel and accessories brand entitled "Transcendence" is now shoppable at curated fashion boutique Comme Ci at the new wing of Power Plant Mall, Rockwell.
Debuted during the most recent Bench Fashion Week 2019, Bagasáo fall/winter 2019 and his fourth collection, Seph sums it up: "It is also the collection that solidifies more than ever the Bagasáo aesthetic."
The Bagasáo brand champions sustainability and impeccable craftsmanship borne of an ethical production chain with the luxuriousness of subtlety. The new lineup plays with the brand's signature touches, creating something new and fresh from these established codes — a coming together of his artistic references, ranging from the colors of Varanasi to the studied playfulness of the American artist Taylor Anton White's work.
All pieces are treated with couture techniques but can be seamlessly integrated into existing wardrobes and everyday looks. This collection establishes technical expertise on knitwear, as the designer incorporates statement fringes and experimented with different color stories, patchwork effects, and draping when constructing the knit pieces. These frayed edges are echoed by raw hemlines on patches of deconstructed denim. Denim, associated with all things casual and relaxed, is elevated with decorative stitching and rendered in experimental patterns. Working with beiges, creams, and camels with pops of primary red and electric blue, the palette punctuates the overtone of roughness and deliberate irregularity with put-together polish.
"Transcendence" also debuts a reworked version of his accessories line's asymmetrical 1887 handbag, as well as permutations of his block-heeled, pointy-toe Georgia mules, both in distressed genuine cowhide leather.
"This collection reads like a continuation of a story, because it is. It's doing away with fashion's seasonal framework for a stronger and more cohesive storytelling," he adds.
The "Transcendence" Bagasao trunk show at Comme Ci continues until Sunday, May 19.