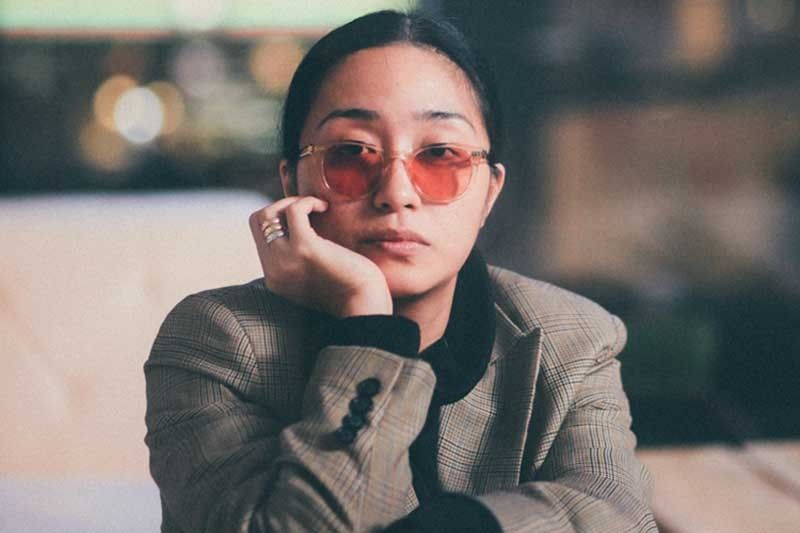 Armi Millare: "I really enjoy the anonymity where people don't know how I look, but they know the songs."
The Cadence of Armi Millare
Gabbie Tatad
(The Philippine Star) - January 11, 2019 - 12:00am
'All things in good time' takes on a whole new meaning with Up Dharma Down's frontwoman.
MANILA, Philippines — Slow and low" is a guiding principle for many good things: Sunday roasts, and the creative trajectory of Armi Millare. Nothing is as Peak Armi Millare as the idea that in 2002, at the age of 18, she wrote a song entitled Anino. The song would be reworked every year with her band, UDD (formerly Up Dharma Down, shortened just because) but wasn't released to the world until New Year's Day of 2019. Of this, she says, "There are so many things I want to do, but if you don't spend a lot of time trying to do something right or studying it, it's not going to come out well. It's all just time wasted."
Music before fashion
Millare, in person, is exactly what you'd hope she'd be. She's that cool girl who doesn't really understand her cool, and who's striped with just that perfect touch of awkward. "I really enjoy the anonymity where people don't know how I look, but they know the songs," she says, with a big smile making its way across her face. "If people knew me more for a look than my music, I'd be a little worried."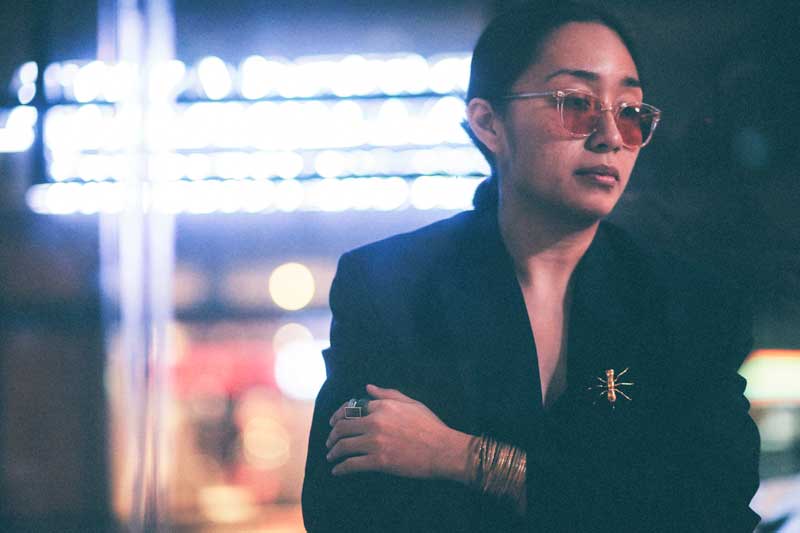 Millare, however, has definitely established an aesthetic for herself over the years — comfortable but chic, implementing many boxy shapes with thoughtful additions of tinted glasses and eclectic accessories. She's often seen wearing Joey Samson, whom she says has been equipped with only the measurements of her neckline and her armholes, and just runs with it. She punctuates those things with the colors of Zacarias 1925 and pieces by jewelers like Joyce Makitalo, designers whose ethics and personalities she admires as much as their creativity. "When I was 19, fresh out of school, I didn't bother so much with the image per se. Medyo idealistic — a little too idealistic — thinking it's about the music, it's not about how you look. Especially our first decade together, it just had to be something comfortable for me," Millare says. "Now that I'm much older, after balancing the fact that it's fun to dress up, it's a form of respect to your audience that you take your time and you have to fix yourself."
Mindful consumption
Millare's approach to style is beautifully sensible, and when it comes to the acquisition of things, very purposeful. It's partially due to her being a creature of habit (she tells a funny story about her band mates asking her to buy new shoes after she wore out her Adidas Ultraboosts on tour). But she also feels a responsibility, as someone who's made a career for herself in the music industry, for fans and audiences to see her repeating clothes and outfits, steering others towards mindful consumption. "The more they know what you're wearing, the more they know that it's yours. There's a polka-dot dress that I wear for Sunday gigs, because it's Sunday and a polka-dot dress just seems right."
This is a line of thought that is present in her brand, where her creativity extends into things well beyond music. She co-owns Stoa Studios, which describes itself as a service that "creates objects of value." One of the things they've produced is jewelry, which Millare is visibly a fan of, from the rings upon her digits and a full stack of Natalya Lagdameo brass cuffs lining her wrist. "I couldn't really touch the music that I make, and I wanted to make something that I could touch, in 3D. I've had all this stuff in my head for the last eight, nine years. This is all incubated work."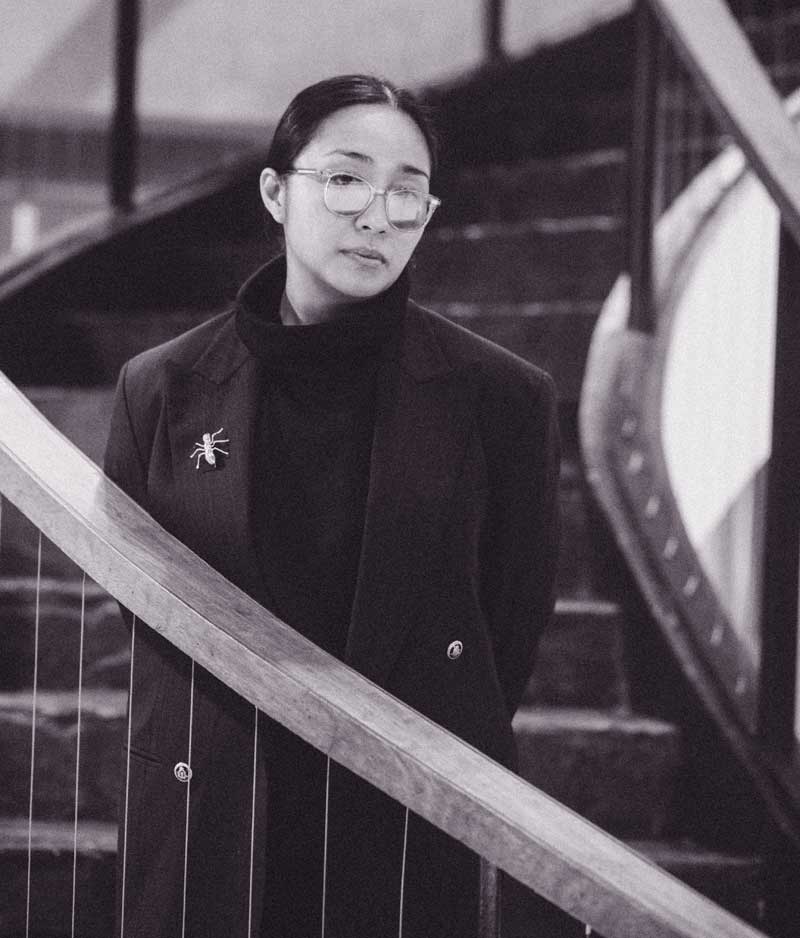 Her designs are thoughtful, with an ant theme running through much of Stoa's releases, signifying the importance of hard work. She points out a tricolor ring stack on her finger, which she says she's worn as a daily reminder of three things she's grateful for. "Jewelry needs to have purpose. It's not just because it's pretty, even though it should look good. You buy jewelry because it's an investment, and also because you carry those stories with you."
Patience and pace
This year, UDD finally releases its fourth album, which has been nearly seven years in the making. It becomes apparent that much of what Millare builds takes time because her goal is for the work to be timeless as well. "Finally we get to release the album and play the music," she says, joking that, although they promise to drop the album in 2019, they could still technically be working on it up until 11:54 p.m. on Dec. 31.
She also has plans for Stoa this coming year, which excites her, but she insists that she's abiding by her gospel tenet of patience and pace. "I just don't want to overestimate myself. It's great to empower each other and to empower yourself, but there are certain limits. And this is why we take our time doing certain things."