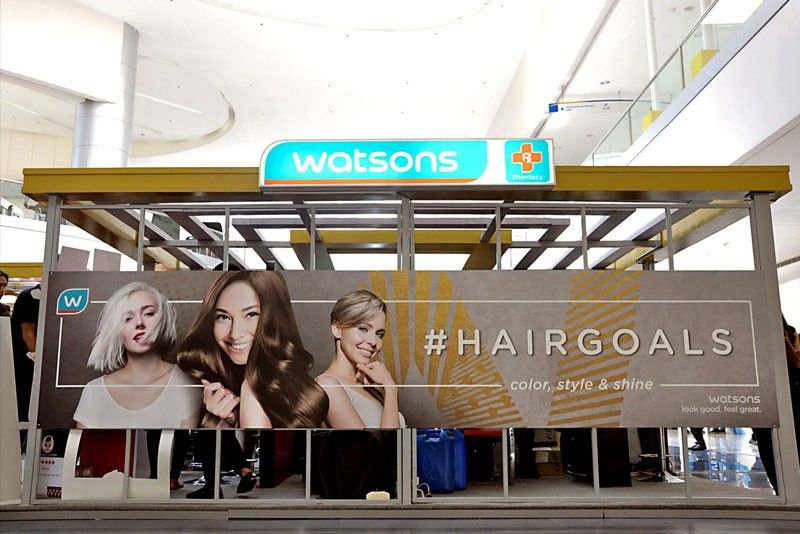 Watch out for Hair Goals in SM Megamall, SM North Edsa and SM Fairview until June 17.
Lighter colors and waves are the newest 'Hair Goals'
MANILA, Philippines — Women no longer long for the pin-straight, silky black mane promoted by shampoo commercials of the past. That's the lowdown we get during the launch of Watsons' Hair Goals campaign in SM Mall of Asia. To be followed by SM Megamall, SM North Edsa, and SM Fairview until June 17, the hair care campaign offers color and treatment application as well as styling with every purchase from participating brands.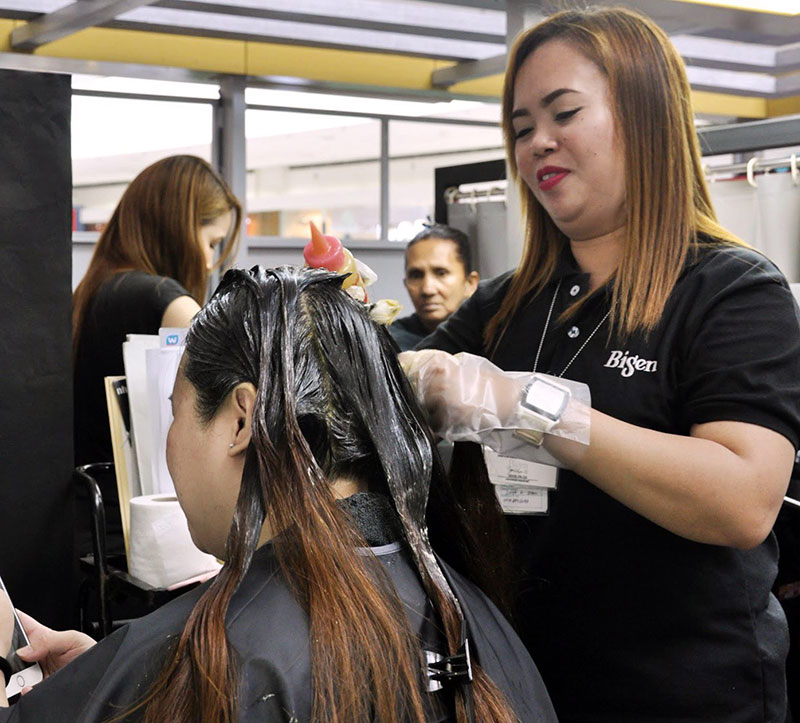 Hair color and treatment application and styling are free with every purchase from participating brands.
"It's about educating our customers that it's okay to aspire for something new and to experiment," Watsons senior category manager Aimee Pernia says. Informed by the success of last year's campaign, the second edition's offerings go beyond conservative brown dyes and styling — now, post-color care products are added to the mix. "Everything is affordable. It's empowering because you can learn from the experts when you get free service with every purchase, and then try it on your own."
Every color of the rainbow
Actress and painter Solenn Heussaff, sporting golden brown highlights with a tan, can relate. "I don't remember what my real color is; I've been dyeing my hair for that long. I get bored fast — it's the artist in me — and every month, I want a different look but I can't just cut my hair for continuity of my shows, so I experiment with color," she says. Heussaff is collaborating with homegrown hair color brand Kolours to create three shades: ash brown, reddish brown and golden brown. Kolours is under the same umbrella company as serum line Vitress, which she endorses.
For those who want to safely lighten hair to light brown and even blonde, Watsons exclusively carries all-organic line Naturtint. Go longer between touch-ups with L'Oreal's Magic Root Cover Gray Hair Root Touch Up, a spray that temporarily tints hair regrowth.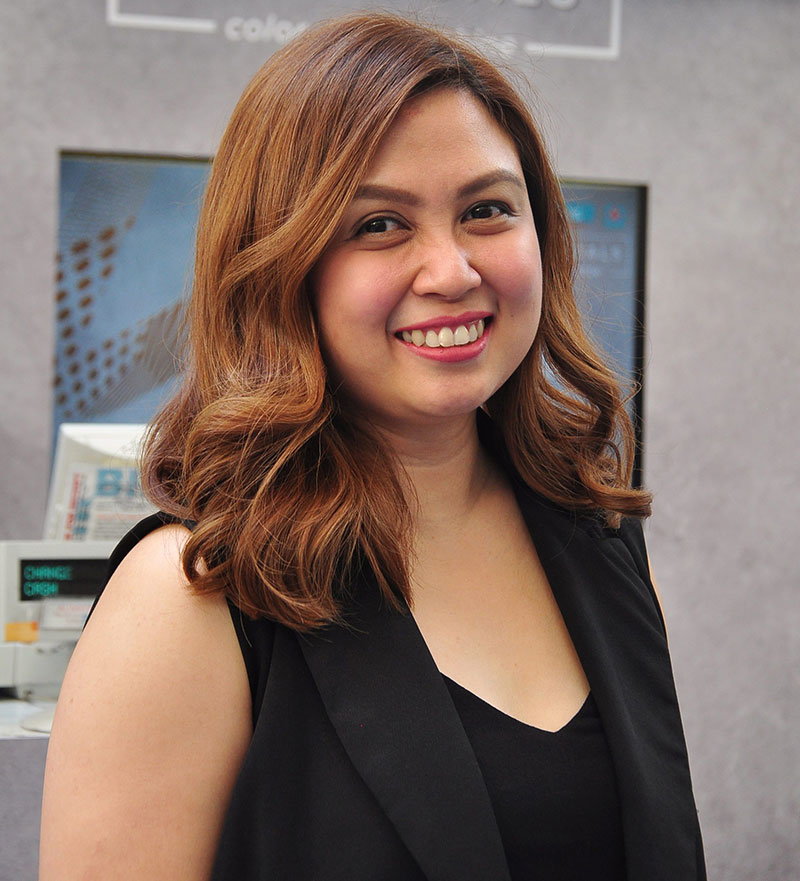 Watsons senior category manager Aimee Pernia: "It's empowering because you can learn from the experts when you get free service with every purchase and then you can do it on your own."
Feeling bold? "Colors like rose gold and pink — finally, it's here!" Pernia says. "A lot of brands have been skeptical about bolder shades because they felt we weren't ready but there was a demand."
Affordable Thai brand Lolane, which has over 500 SKUs in its home country, now carries bleach and pastels. Their cream dyes can be mixed to create a new shade. Their Thai team of stylists, in town especially for Hair Goals, can show you how. If you can't make it to any of the dates, their Facebook page offers tutorials.
Fans of Manic Panic will like newcomer Sparks, still affordable at P600. Prefer a bubble format? Japanese brands Liese and Beautylabo introduce more shades. For permanent color, cream types from Revlon and Bigen are mainstays.
Ride the wave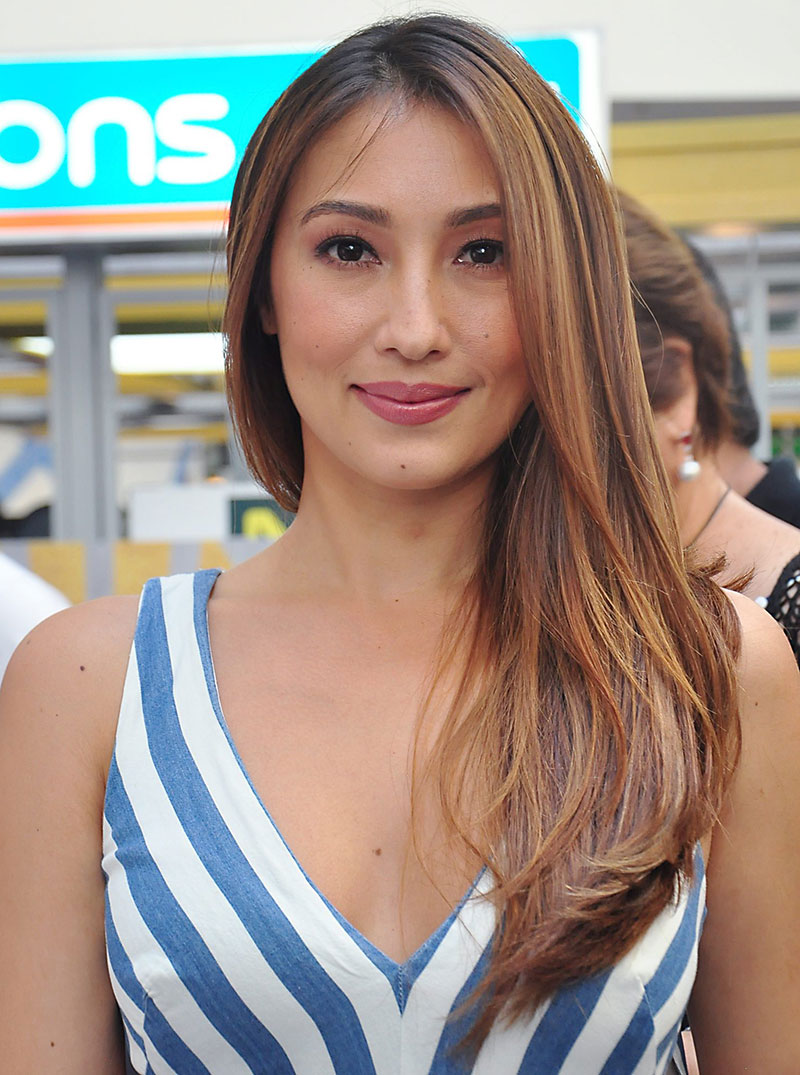 Kolour me mine: Long-time Vitress brand ambassador Solenn Heussaff is collaborating with sister company Kolours for three custom hair color shades out next month.
"The styling category is growing at 18 percent currently. We're not limited to straight hair anymore. Volumizing is gaining popularity. Wavy hair also," Pernia says.
Celebrity hair stylist Suyen Salazar did a live demo of her signature wave, a favorite of "it" girls like Heussaff. "Always go for second-day hair because there's more texture. Freshly washed hair has a tendency not to hold a style. That's when dry shampoo comes in," she says, whipping out her Tresemme Dry Shampoo. "Take sections vertically so you don't create much volume because you want this hair to be close to the head. Never start from the bottom, always from the top. Curl in random sections and away from your face."
She then seals the style with Tresemme Freeze Hold hair spray. "Then shake it out. Spray the ends then scrunch with fingers for a messier look."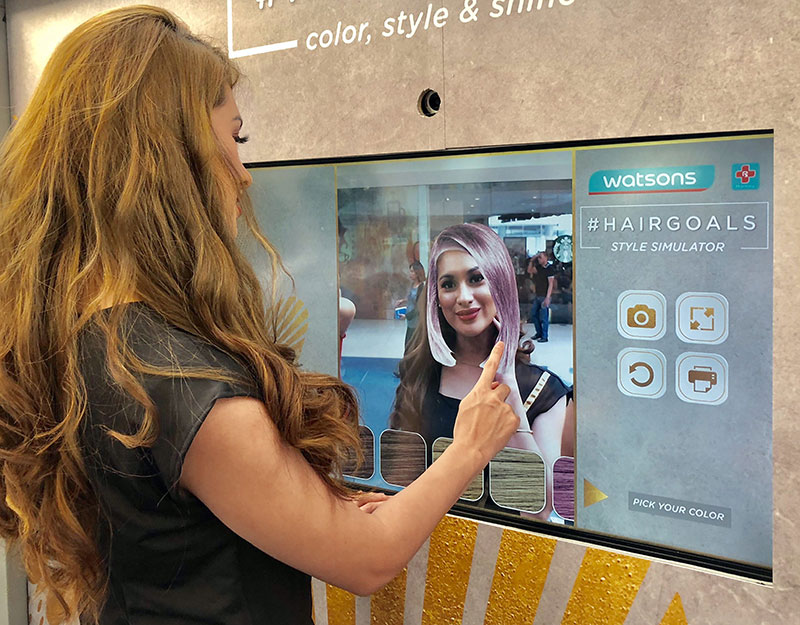 Undecided? A touchscreen application allows you to virtually try on a new hairstyle and color along with product recommendations that you can readily buy at Hair Goals.
Why do girls love this laid-back look? "Throughout the day, it's still pretty," Salazar says.
Achieving our hair goals can now be as effortless as it looks.
* * *
Get 50 percent off on all participating hair color brands only tomorrow with Color Your Hair Day. SM Advantage Card members earn one e-raffle entry to win up to 100,000 points with every P500 single-receipt purchase. Shop online at watsons.com.ph.