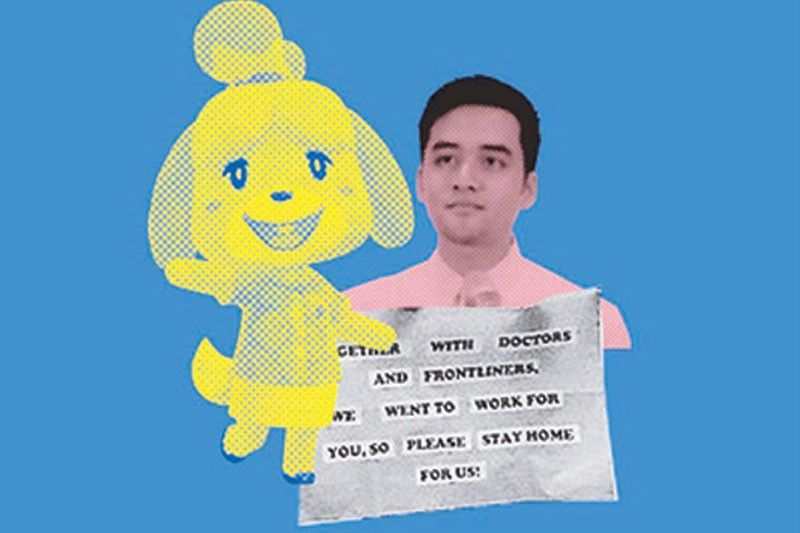 Down the quarantine memory lane
Do you remember when Taal Volcano erupted? Or when we were all fighting for Parasite to not be developed into a series? These all felt like a lifetime ago, when in fact, these events just happened five months back.
What we've gone through the past three months of quarantine was overwhelming to the point of exhaustion, mentally, physically and emotionally. The quarantine period has had its ups and downs. It got us making bread and bingeing on K-dramas, but it also got us stressing from the pandemic and government actions (or the lack thereof).
The days are so unpredictable that we can be enjoying Animal Crossing one day, then protesting on the streets the next. So it's okay to not know what to feel. The past three months were so crazy that it was probably worth five years of our lives.
Well, what were the events that happened since the lockdown? Here's a brief timeline since March 16.
March 20: Animal Crossing: New Horizons was launched
Owning a Nintendo Switch and playing Animal Crossing has defined what it means to be a privileged cool kid in quarantine. We can't blame them for loving this cutesy game! This latest version of AC features new exciting-looking villagers that can make anyone want to escape from our crazy reality.
March 23-24: Cabinet and House members held a 'Stay At Home For Us' sign, Bayanihan Heal As One Act was signed
Like a scene from your high school intramurals week, Cabinet and House members paraded through Batasang Pambansa holding up manila papers that read "Together with doctors and frontliners, we went to work for you, so please stay home for us." If that stunt didn't ruffle your feathers, this was also the day the president was granted emergency powers. The trace for the P275 billion begins.
April 1: #ProtectVico trends after NBI summons Pasig mayor, Duterte orders military to shoot quarantine violators dead
Pasig Mayor Vico Sotto was called by the National Bureau of Investigation (NBI) for allegedly violating quarantine protocols by allowing tricycle drivers to continue working despite the ban on mass transportation. Meanwhile, some people in Quezon City were arrested after gathering in protest for food aid. Later that night, the president threatens the people by ordering the military to "shoot" quarantine violators.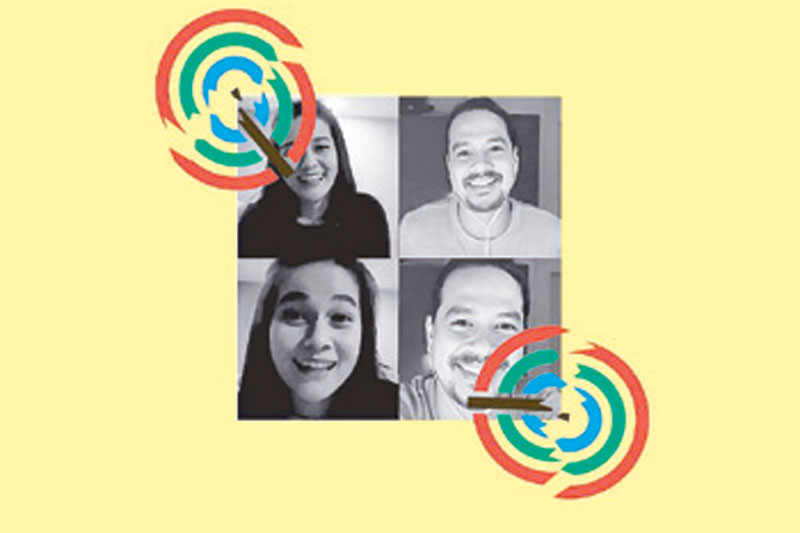 April 27: Bea Alonzo and John Lloyd Cruz's IG live Unconfined Cinema
It was like a One More Chance bonus scene when Bea Alonzo went live on Instagram and John Lloyd Cruz joined in. Sparks were flying as they exchanged "I miss you"s and did their iconic confrontation scene, "She loved me at my worst, you had me at your best…" But don't be swayed, this was all part of Antoinette Jadaone's Unconfined Cinema project where "stories are told outside traditional spaces."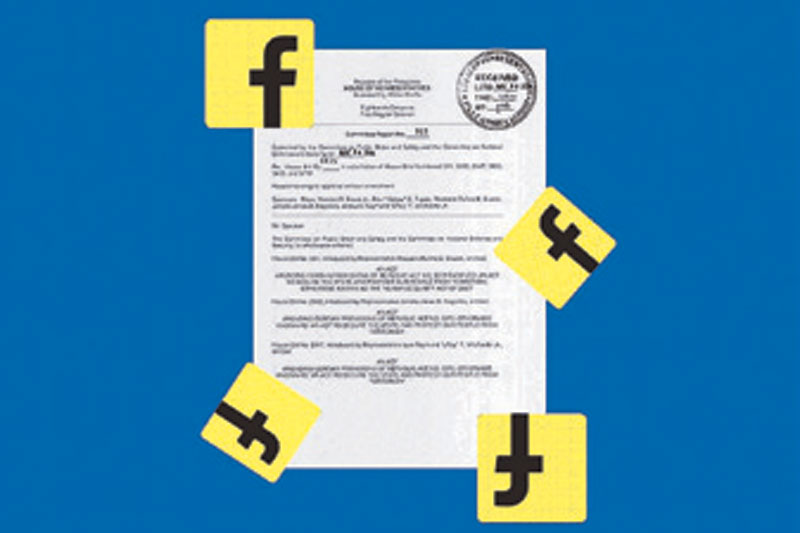 May 5: ABS-CBN shutdown
Except for ANC and DZMM Teleradyo, we bid ABS-CBN's stations a temporary adieu. At a moment when everything is in chaos, locally and globally, this is the time when we need reliable news sources the most. Meanwhile, COVID-19 cases are nearing 10,000 and, apparently, shutting down a media franchise is the most pressing issue at hand.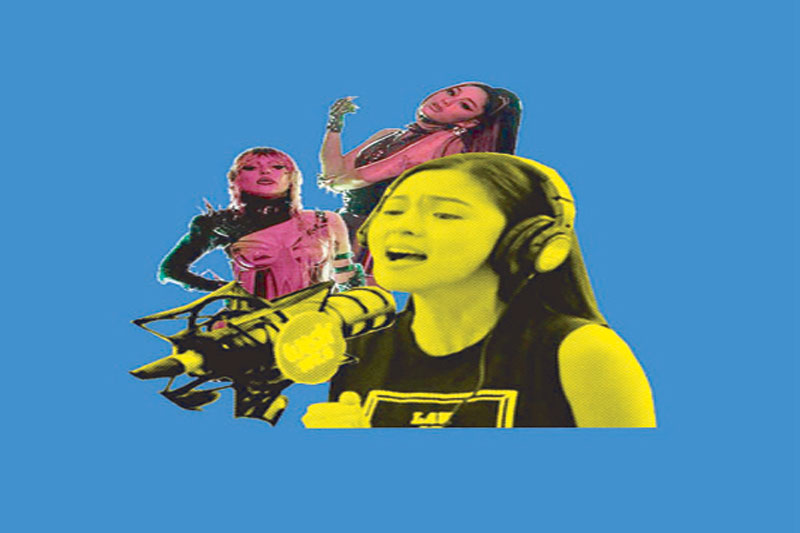 May 18: Kim Chiu released 'Bawal Lumabas' song
A lot of people were upset by the ABS-CBN shutdown, including the Chinita Princess herself, Kim Chiu. She voiced out her sentiments on Facebook live. She explained how the shutdown was like "classroom law." It was so confusing that even she was confused which was why it was turned into a viral meme, a remix even. Producer frnzvrgs turned the rant and incorporated it into the 24 Bars TikTok Challenge. It was such a bop that Kim Chiu released a full single.
May 23: Lady Gaga dropped 'Rain On Me' music video
The internet broke when Lady Gaga and Ariana Grande dropped a music video for Rain On Me aka "the gay anthem of the year." The two dance-pop icons blessed us with a fabulously wet, post-apocalyptic, latex-filled dance battle that was surely worth a TikTok challenge.
May 25: Death of George Floyd
This was the day when a Minneapolis police officer kneeled on George Floyd's neck for at least eight minutes and 15 seconds after 911 was called for Floyd buying cigarettes with a counterfeit $20 bill. The death of George Floyd ignited multiple protests in the US and worldwide demanding the end of racism and police brutality.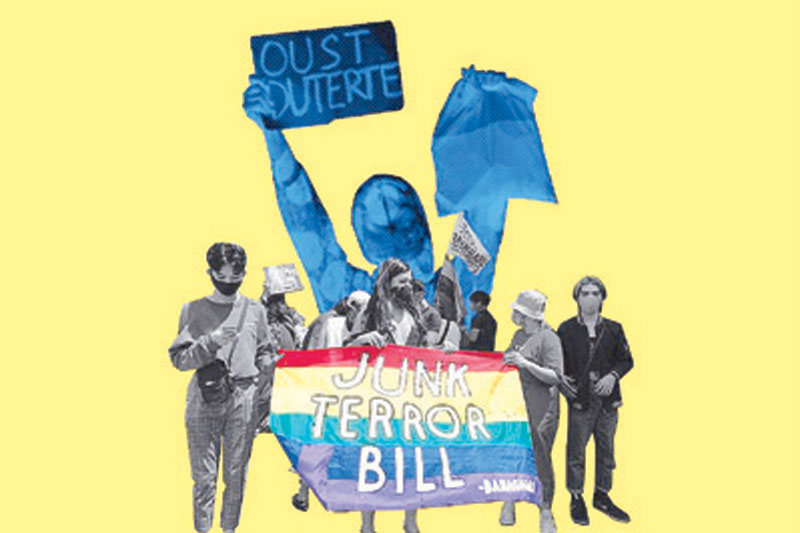 June 1: Start of GCQ, Duterte says passage of Anti-Terrorism Bill is 'urgent'
NCR enters General Community Quarantine (GCQ). This means no more quarantine passes, limited public transport, and people can go back to their jobs. The COVID-19 case count on May 31 is 18,086. Meanwhile, the president fast tracks the passage of the Anti-Terrorism Bill, the controversial bill that authorizes the arrest and detention of anyone who expresses dissent towards the government.
June 6: Multiple cloned Facebook accounts surfaced
When we imagined clones in the future, we didn't mean this. Thousands of students and journalists that are opposed to the current administration found newly made duplicates of their Facebook accounts. Some fake accounts block the real accounts, while some go as far as sending death threats to the originals.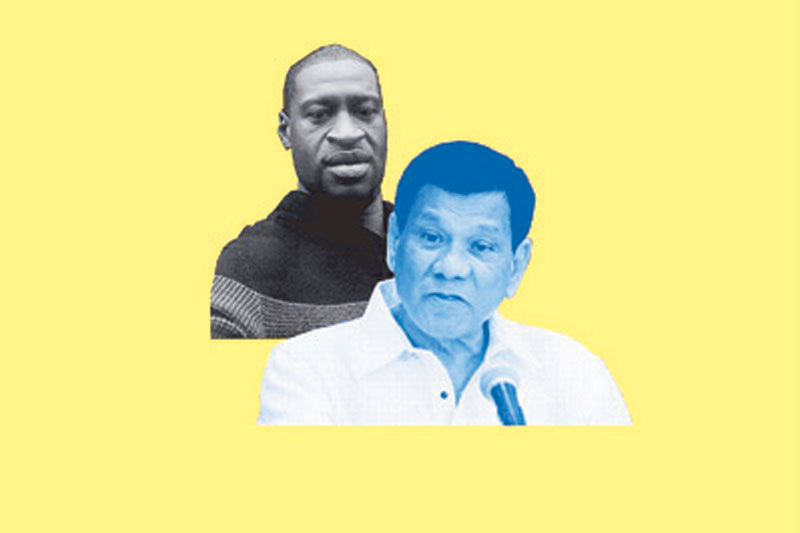 June 9: Anti-Terrorism Bill heads to Malacañang for Duterte signature
Senate President Vicente Sotto and House Speaker Alan Cayetano were the last ones to sign the Anti-Terrorism Bill. To seal the deal and make the bill a law, it only requires the president's signature. One hundred seventy-three lawmakers from the House of Representatives favored the bill but after efforts by the public to junk it, 20 of them retracted their names.
June 12: Grand Mañanita
To celebrate Independence Day or the country's 122nd birthday, the people held a "Grand Mañanita" to fight for freedom by means of peaceful protest. The protest was to junk the Anti-Terrorism Bill. People brought party hats and decor as they gathered (with social distancing!) at University Avenue, UP Diliman. The police can't have all the fun as we all had ourselves a mañanita too!
June 26: 20 gender rights activists arrested without violations during Pride march
In honor of Pride month, the LGBTQ+ organization Bahaghari held a Pride protest along Manila's University Belt, a movement held for over 50 years. By the end of the march, police had arrested 20 participants without saying what their violations were. Among the arrested were 10 queers, eight allies, and two drivers. They were illegally detained at the Manila Police District for five days.