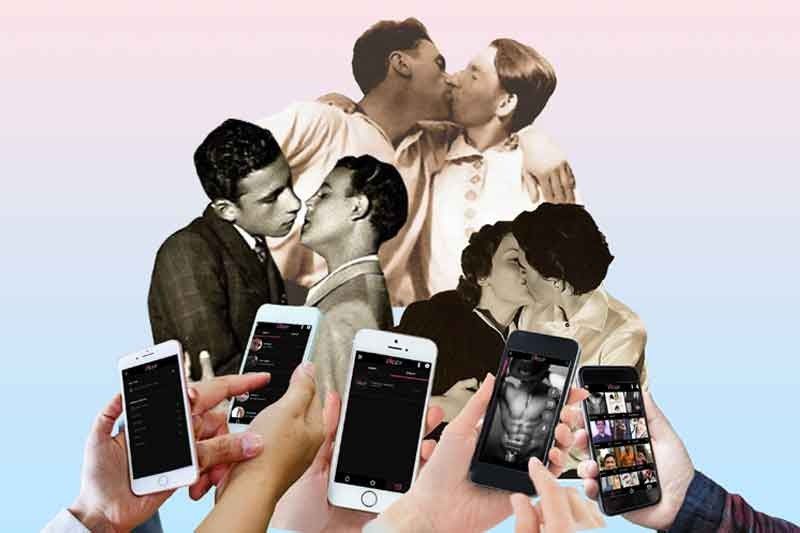 The woes of online fishing
PinkZippr promises to cater to the LGBTQ community, but do we really need a new dating app?
A couple of weeks ago, I deleted all the dating apps on my phone. There wasn't really a trigger; the decision just arrived like a sizzle, slow and fading out — like it was time to let it go. Maybe it was the merry-go-round of "hi"s and "hello"s that eventually went nowhere, or the eventual disappointment that hits you when you see the signs that the guy you're talking to is crossing over to the afterlife (aka starting to ghost you, if you didn't catch the drift). Or maybe it was just me.
However, I pulled off a Jesus recently and resurrected my dating aspirations when I was introduced to PinkZippr, a new dating app specifically geared towards LGBTQ folk. My first thought was, of course, "Do we really need a new dating app? In this economy?" It's locally made (complete with local celebrity endorsers), so I thought they might have something to offer that addresses issues specific to the Filipino demographic.
It had a few interesting propositions: first, the app aims to serve not only gay people but the entire LGBTQ spectrum, which no one really does yet, at least to my knowledge. When you open the app, it presents a grid of people based on location or a bunch of other filters. You can be pretty specific with what you're looking for if you're willing to drop some digital coin, because some of the filters require a paid membership for a nominal fee.
Another notable feature of the app is a "zip," where a user can send a selfie to another user they are interested in. The catch is the selfie has to be taken on the spot, which addresses catfishing. It's a welcome feature and makes the app stand out (at least in my mind), especially because it's so easy to deceive people on other platforms. Okay, I know Tinder and Bumble require you to link your Facebook account, but then again, it's not that difficult to make a fake Facebook account if you're really into faking it 'til you make it.
But here's the thing: while all these are noble intentions by PinkZippr, it's not all that compelling yet. When you scroll through the grid, it's still mostly male (despite it having a more holistic, LGBTQ-friendly concept.) When I tried looking for someone to talk to, finding some conversation was akin to walking in the desert. There's just not a lot of people on the app yet, and that doesn't exactly help PinkZippr's case. It's pretty much like trying to get all your friends to download the same messaging app — y'all know how frustrating that can be.
What's more is that the few guys on there all seemed to be those borta dudes who still perpetuate the stereotype that femme guys are less desirable, the same ones that populate the more popular apps. To quote the one, the only Miranda Priestly: "Am I reaching for the stars here?" Can we get a little variety? I know there isn't really anything these apps can do about what kind of people use their service, apart from maybe piling on some guidelines (but that's no fun).
I mean, if you're really hell-bent on scoring a date online, there are other ways. Ever slid into someone's DMs late at night? Yeah. None of these dating apps can really promise you anything when you really think about it. So unless PinkZippr or Grindr or Tinder or Bumble or Blued can bring something more groundbreaking than florals for spring right now, then thanks, but no thanks. I'll probably just end up deleting it too.
* * *
PinkZippr is available on the App Store and Google Play Store. For more information, visit pinkzippr.com.