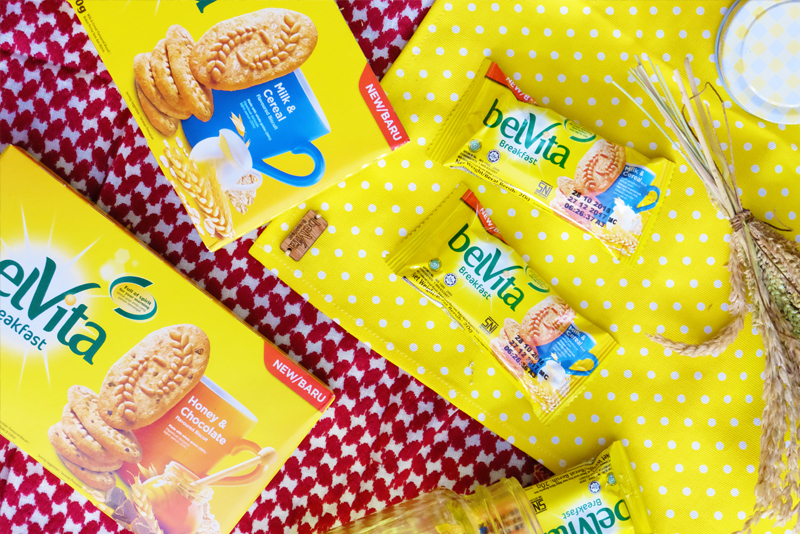 Grab 'n' go: These breakfast biscuits are perfect for a quick morning bite or a snack for when you're stuck in trafffic. Photo by Neal P. Corpus
The champion of breakfasts
No time for the most important meal of the day? No problem.
MANILA, Philippines — Okay, be honest: when was the last time you had a proper breakfast? Not a quick bite and a coffee, not brunch, not an apple on the way to work, but a proper sit-down breakfast. It's hard, I know, and in between chasing deadlines, studying for exams, and trying to have a social life, ain't nobody got time for breakfast. It's ironic that the most important meal of the day is usually the most ignored, but I guess that's just the way of life.
Mondelez International knows your pain, and they just want you to get all the fuel you need to keep it 100 for the whole day, which is why they've brought in Belvita to the Philippines. Belvita is a breakfast biscuit that's got pretty much everything you need in a proper breakfast, packed into small and easy pieces perfect for people on the go. It's made of whole grain cereals that include whole wheat and oat, and it's got Vitamin A, B1, B2, B3, D, calcium, iron, and zinc. Talk about packed. If you equate eating biscuits to chewing on cardboard, however, it's pretty easy to dress it up: pair it up with a glass of milk, a spoonful of cream cheese or whipped cream, and some fruits, and you're all set. But trust me, belVita is also pretty good on its own. The biscuits come in two flavors: milk and honey and honey and chocolate.
Belvita isn't just for breakfast, however. Karylle and her husband Yael Yuzon, Belvita's ambassadors, also munch on the biscuits while they're stuck in traffic (which is where we're all stuck in most of the time these days, TBH). Careful though, these things can get pretty addicting. The biscuits come in packs of two, in boxes of four packs (you do the math) for P30.50. OK, seriously, no more breakfast excuses.
* * *
Belvita is available in all leading supermarkets nationwide. For more information, visit facebook.com/belVitaPH.