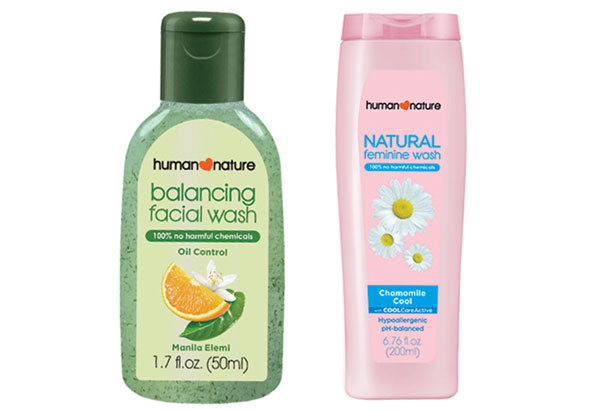 Safe for consumption: Human Nature's Read the label campaign encourages consumers to learn the contents of their favorite personal care products.
Do you know what you put on your skin?
MANILA, Philippines — There's never been a better time to be a lover of all things beauty. These days, brands we used to only wish for are readily available in most local malls or can easily be purchased online. Almost every day, new products come out, promising something new — clearer skin, lighter eyebags and nicer feet after they molt like a reptile. (Gross, I know. But worth it.)
Given the plethora of choices, we do tend to forget that pretty packaging and buzzy taglines aren't the only things we ought to be paying attention to. The ingredients themselves are just as important, if not even more. Local beauty brand Human Nature is one of the first in the country to advocate for this, with their beloved Read the Label campaign. Launched in 2011, Read the Label is the brand's effort to remind beauty lovers that better skin and nicer hair shouldn't be the only thing we ought to expect from our beauty products. Our overall health is at stake, too — fighting cancer, for one, begins with making sure we know which ingredients to avoid in what we use.
Of course, Human Nature doesn't just talk the talk; their products speak for themselves, too. Human Nature is the first and only home and personal care brand in the Philippines that is a member of the National Products Association. Having the NPA seal in Human Nature products means that the brand has complied with the organization's standards on natural ingredients, safety, responsibility and sustainability.
Now, you'd think that this is as simple as reading labels and dropping the ones that read "100-percent pure evil," but harmful ingredients tend to be tricky to point out. For one, they usually come in names that your chemistry teacher may have haunted you with years back. The trick is to know the keywords so that even in a different form, you'll know what to watch out for. As a little cheat sheet, here's a list of ingredients in many personal care and beauty products that may not be the best for your health. They're a doozy, but trust us—it helps to know along the way.
SLS/SLES (Sodium Lauryl Sulfate/Sodium Laureth Sulfate)
This is often used as a foaming agent in soap, shampoo and toothpaste. It actually damages your skin and hair, removing the natural protective barriers that keep it healthy. Research has also shown that these two ingredients are closely linked to cancer.
Parabens (Propylparaben, Butylparaben, and Methylparaben)
You will see this in products such as creams, conditioners, antiperspirants and deodorants. This preservative has been linked to endocrine disruption and reproductive health issues.
Triclosan/Triclocarban
You may find this in antibacterial soaps, detergents, and toothpaste. This toxic anti-bacterial ingredient is linked to endocrine disruption.
Phthalates/Synthetic Fragrance (Fragrance/Parfums)
Scents that make the fragrance of lotions and body wash last longer has been a suspected endocrine disrupter.
Petroleum/Mineral Oil (Petrolatum, Petroleum Jelly, Paraffin Oil, Paraffinum, Liquidum, Mineral Oil)
Often found in body lotions, body creams, and lip products, products with petroleum are prone to PAH (polycyclic aromatic hydrocarbons) contamination. PAH is a known carcinogen.