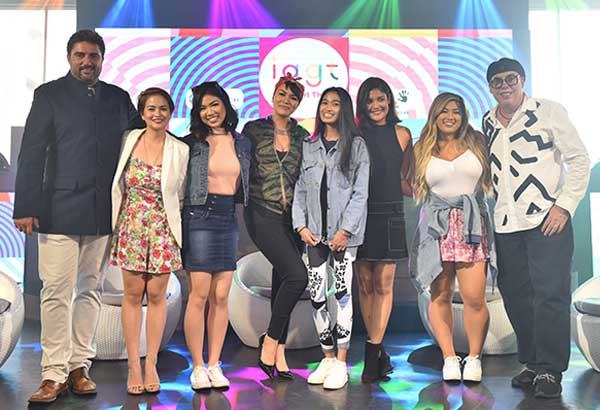 Head on: Happening on Nov. 18, It's A Girl Thing!!! will tackle important issues like bullying, body image, racism, cultural identity, and many more.
MANILA, Philippines — What has internet celebrities, live shows, and like, a lot of pink stuff? Clue No. 1: It's not Sharpay Evans' 18th birthday — although that would have been awesome. Clue No. 2: It's a self-proclaimed live-show-slash-experiential-festival that just had a successful run in Singapore. Give up? All right: it's "It's A Girl Thing!!!" This Nov. 18, the producers of YouTube Fanfest together with Globe Live are bringing you the year's biggest bunfest. (It's like the opposite of a sausagefest, no?)
It's the biggest all-female entertainment and empowerment party second only to a Madonna concert. Headlining IAGT are YouTube stars Bethany Mota, Remi Cruz and Niomi Smart — but what I'm personally excited for are local baddies Kiana Valenciano, Abby Asistio, Pamela Swing, Renee Dominique, Riva Quenery and Young STAR Fresh Produce gal Janina Vela. It's YouTube Fanfest meets TedTalks, which aims to address the issues of coming-of-age as a female (and even more particularly, a Filipina) in the digital era. IAGT will be tackling important issues like bullying, body image, racism, cultural identity, self-worth and challenging society's expectations.
In a world where their voices are often unheard or underrepresented, girls can make a difference — together. "Girls tend to tear other girls down, that's why this is important," Kiana Valenciano says. And in a world where social media sets harmfully unrealistic expectations of impressionable young girls, our notion of "beauty" needs to be reconfigured. "Real beauty is embracing your uniqueness, (loving) your personality," adds Abby Asistio. "How you rise above your struggles is what makes you truly beautiful."
* * *
Follow It's A Girl Thing @iagtlive or head over to itsagirlthing.live for more info. See you this Nov. 18, yeah?