Ride and seek
September 21, 2017 | 4:00pm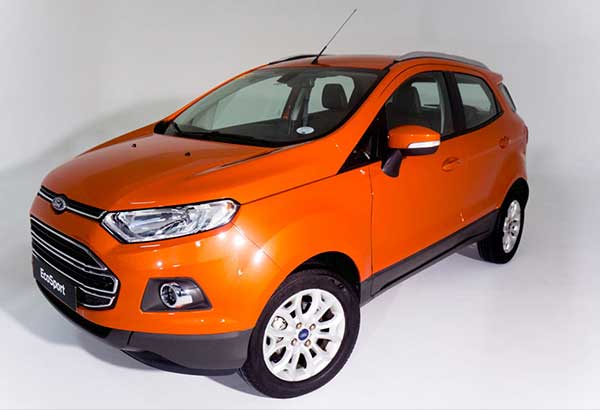 MANILA, Philippines — Oh, I'm sorry I can't drive," I embarrassingly confess as I politely declined the offer to be the designated driver of the Ford EcoSport for this trip. Some people would prefer to sleep and do nothing at the back of the car, but I guess I enjoy helping the driver with navigation and being in charge of the playlist. I know that both roles can be done by Waze and Spotify, but long drives are better with more people working together.
I pooled with bloggers Johann Aguilar and Chel Inumerable for this trip and the inevitable topic of Manila traffic came up. You're probably wondering why would we chose to go around Manila where the roads are always almost too dense. Well, why wouldn't we? Manila is teeming with beautiful cultural spots and even the best restaurants in the country. It was also a great opportunity to test the Ford EcoSport's fuel-efficient package given the route and itinerary of our trip. We gave it a chance and just sat back, played some music through the Ford SYNC connectivity system, and enjoyed the ride. Did we mention SYNC's user-friendly interface allows its driver to easily answer calls, play music, and navigate through the city without getting distracted? The car also comfortably fits five people so you can say we were all cozy af.
Despite the traffic, the drive to Manila from the Fort was smooth and sound. The streets were a bit cramped because of the ongoing roadwork, but we went straight to Dong Bei Dumplings, so it was all good. We made a few Kutchais by ourselves and happily ate plates of it afterwards. The second stop led us to one of the best restaurants of Manila — Ongpin Mañosa. It offers the best siomai and Maki Mi (a homemade noodles bowl with thick sauce, garlic and pork cutlets) in Chinatown. Pro tip from Johan: Add black vinegar to the noodles.
At this point, we were full already. To balance it out, we went to the Philippine Mingsheng Wenyang Sports Association to burn some calories. We were taught basic wushu moves and a quick dragon dance routine. It may look easy from an observer's point of view, but it's really hard (and hot under that heavy dragon costume) when you actually do it. It was very tiring, but we were just happy to have burned off all the food we'd eaten.
?Before calling it a day, the whole team went to Intramuros for a quick night shoot with the Ford EcoSport. This might sound funny but the Ford EcoSport is actually a good-looking car. It registers well in photos, making it the perfect companion for your #forthegram posts. The streets were less packed and the night was chilly enough for us to roll our windows down. To celebrate our favorite Virgo's birthday, Cheli and I blasted Beyoncé's music as we went back to our hotel. Being back at the newly renovated Rizal Hotel felt like a big warm hug after a long day of traffic and numerous stops. In short, Cheli and I slept soundly that night.
On our way back to Ford's showroom the next day, Johann was able to test the speed and agility of the car on a clear highway. It was nice to experience the thrill of driving this car for long trips. Sadly, traffic welcomed us back as we entered the area of Taguig.
Overall, for its value and features, the Ford EcoSport is a great first car for any millennial. Though it would've been a great opportunity if we were able to test it for a long drive outside the city, I still enjoyed our short trip around Manila. I can see myself driving this car to go to work, to do my grocery errands, and to even go to a quick weekend trip to LU. Aside from being able to accommodate the basic needs we look for in a car, it also has a little bit of extra charm that makes it a fun car to drive around.