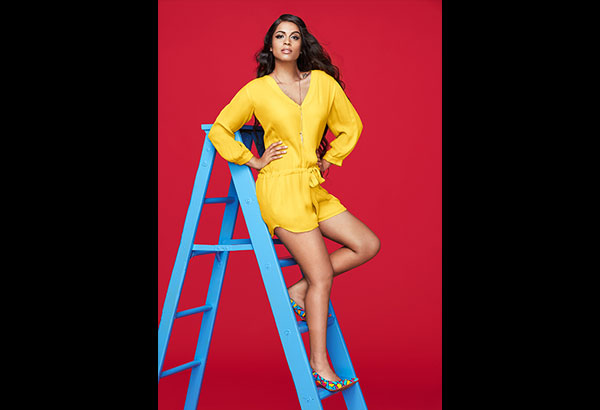 Comedic relief: With over 11.5 million YouTube subscribers, Lilly Singh (a.k.a. iisuperwomanii) produces comedy videos and empowering pep talks for her viewers.
Comedic relief: With over 11.5 million YouTube subscribers, Lilly Singh (a.k.a. iisuperwomanii) produces comedy videos and empowering pep talks for her viewers.
MANILA, Philippines - Anyone who has ever spent time on the internet will realize that it's more than just a place where people share selfies. It's an open venue for the youth to express themselves in many ways. However, only few remain in the limelight. We've seen many overnight viral superstars crash and burn (remember Sam Pepper?) to know that it takes more than one hit video to stay relevant. Some have mastered the online content game to gain millions of loyal followers, and one of them is even sharing the secrets behind her success.
Enter Lilly Singh — or, as she's commonly known to her 11 million followers, iisuperwomanii. She started doing YouTube videos in October 2010, and she hasn't stopped since. Lilly makes comedy videos and parodies of her parents through fictional characters Manjeet and Paramjeet, both of whom she plays herself.
Any loyal Lilly Singh fan will know her day-to-day activities as shown on her vlog. With all her shoots, interviews and live shows, one can't help but wonder how she does it. She attributes it to the love and energy her subscribers give back, and to her wonderful team. But at the end of the day, it's her hustle that gets her through. And she's writing about it in detail in How To Be A Bawse. It's full of tips and tricks on how to live — nay, conquer — life. You know it's legit advice because she has actual proof in her life. You can grab a copy of her book in select National Book Store branches nationwide starting next week, and at the YouTube Fan Fest happening today.
A few weeks before her visit to the Philippines, National Book Store hooked us up with an online interview with Lilly.
YOUNG STAR: Like many other awesome people, you came from humble beginnings. Can you still remember the exact moment when you finally decided that you wanted to pursue your passion full-time?
LILLY SINGH: When I made the decision to pursue YouTube full-time, I was in the middle of applying for graduate school. My parents were keen on me getting my master's degree because they believed I needed something to fall back on. I started writing an essay for a counseling psychology program application. Halfway through, I stopped and stared at the screen. I couldn't get myself to finish the essay because the area of study didn't excite me and I couldn't imagine doing it for four more years. At that moment, I slowly got out of my chair, walked to my parents' room, and announced that I didn't want to apply for graduate school, but instead wanted to pursue a different career. This was about seven years ago, and I haven't looked back.
Before that, the biggest struggle to overcome was the fact that YouTube was not at all the platform that it is now. There was no guarantee or roadmap for success on the platform, I knew of no other creators, and I was really making it up as I went along. Fortunately, my choice to persevere and get creative paid off for me to get to where I am today.
In the intro of your book How To Be A Bawse, you mentioned that a "bawse (boss) gets hurt efficiently." How do you think a person should deal with professional heartbreak?
I understand wanting to give up after you've failed, but I truly believe that you can reach your goal by working as hard as you can. When you start your career, you're often starting at the bottom. There is this idea that constant growth is necessary and we are tempted to "use escalators" to get to the top as quickly as possible. My advice is to put in the work and take the stairs or climb the ladder. This way you can make every day count instead of spending that energy scheming a way to escalate to the top which will make the end result even sweeter.
How important is going through the process (and many failures) in being a bawse?
Going through failure only makes a bawse stronger. I always encourage people to stick to their initial plan, or Plan A, instead of relying on back-up plans as they conquer life. People have a tendency to create a Plan B, C and D, but I think if you're willing to work for it, lose sleep for it, and give 200 percent for it, then put all your eggs in one basket. This might mean altering your strategy and technique along the way, but those failures can teach you valuable lessons that might help you later in life.
You're a huge fan of Bob Marley, and I think his message is more important now than ever. What are little things that we can do to affect peace, love and happiness in this age?
Bob is one of my idols, and I actually have some lyrics from his songs on the walls of my house in LA. I'm a big believer and advocate for positive thinking, and I like to focus on what I want more of in life. I'm obsessed with productivity, and positivity results in productivity. So, if you want to promote peace, love and happiness in a productive way, it all starts from being positive.
* * *
How To Be A Bawse by Lilly Singh is available in select National Book Store branches nationwide.