Old memories and folded pages
The first time I read Norwegian Wood by Haruki Murakami, I was still in high school. The story (don't worry, this book is spoiler-free), set against the politically tense backdrop of '60s Tokyo, revolves around a Japanese college student named Toru who, while navigating his relationships with two women dealing with their own distinct anxieties, attempts to process the problematic aspects of how he and those around him engage with the world and themselves. I, being an overemotional adolescent at the time, seemingly discontent with my identity and prone to romanticizing isolation, loved the book. I enjoyed how nuanced Murakami's writing was, as though his characters and situations were dowsing rods that stumbled upon the secret repositories of my headspace. These were the places which, up until that point, only experience could find and strike into.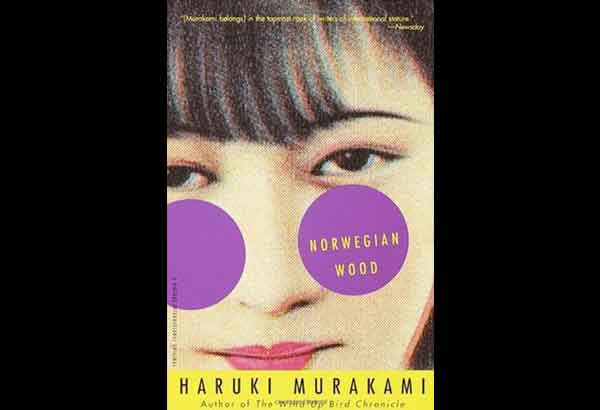 Part of the pleasure of reading a book for the first time stems from how much you don't know. Each sentence and character and twist of the plot unveils itself to you, illuminating a sort of emptiness inside you that you didn't know was there until it became filled. Somehow, the unfamiliarity of the story aligns itself with the ever-present uncertainty that comes with living, and in navigating that unfamiliarity, you become somehow more equipped to live. This is one of the quirks of being human: we learn more about the things we know through the things we don't understand.
The second time you read that book, and all the times that follow —that's a different thing.
After high school, I would revisit Norwegian Wood every now and then. Whenever life left me feeling confused or lost, I would pick the book up again, hoping it would give me answers. It never did. But it always gave me new questions. For every instance I took it up, the characters would represent different significant figures in my life. In high school, Naoko represented this girl. In college, another. I don't know why this is the case. Maybe reading Norwegian Wood was my way of reexamining why certain people were important to me, and why, like Toru, I couldn't fully comprehend this worth. Maybe Toru was the reference point with which I could gauge how much I had grown, and how much I had stayed the same. Some say that the function of literature is to hold a mirror up to humanity. If that's the case, reading the same book many times is a way to check one's reflection and see if you're looking better or worse than before.
I picked Norwegian Wood up again recently. Again, I am in unfamiliar territory these days. I'm employed, I'm in love again, and the things that plague me now aren't the exact same things that plagued who I was in high school or college. I opened the book to find that I had scribbled a note on the first page. "LENT TO" followed by two names, in pencil. The first, a former crush. The second, an ex-girlfriend. Typical of me, but I have no memory of jotting these things down.
Going through the first chapter, I found that I'd apparently underlined one sentence: "What if somewhere inside me there is a dark limbo where all the truly important memories are heaped and slowly turning into mud?" I remember underlining this. I don't remember in what context, but I vaguely recall feeling that highlighting this bit was an important thing to do. I found myself wishing I had highlighted more passages.
See, whenever I pick up Norwegian Wood, I don't know what kind of good I should expect it to do for me. But I do know I'm going to keep picking it up. When I turn 25, 30 — hell, when I turn 60, I'm going to read it again. Maybe the side effect of reading a good book is that it fortifies the narrative constitution of one's life, and whenever I reread Norwegian Wood, I'm checking to see if any screws are loose, if there were parts of me I lost down the road of living, if my life still makes sense.
Some people look at revisiting books (or movies or TV shows, for that matter) as a pointless exercise. You know what's going to happen, and nothing is a surprise. And yet the same light that found you in your first reading remains present, and illuminates new patches of emptiness. The book reads you as much as you read it.
The story stays the same, but that's where the joy of reading a book more than once comes from — that something so stagnant can still be powerful in various points of your relentlessly kinetic existence.