Alphabet song: Local music from A-Z
(The Philippine Star) - November 12, 2015 - 9:00am
MANILA, Philippines – Disclaimer: The local music scene will always be too wild to define. This is a good thing. The fact that it's made up of so many different acts and communities is what compels us to explore it, and along the way, we come to understand ourselves and where we're at in this strange, remarkable point in history.
What we've made here for your reading pleasure is a list of performers, releases and innovations that comprise the local music scene today. These are some of the things we believe push culture to new heights and remind us why we love music.
A Ang Bandang Shirley
The band of a generation, Ang Bandang Shirley's songs shoot straight to the heart of hopelessly romantic teenagers, getting an entire crowd to sing along to bold statements about love, loving, and being loved. They feel like home.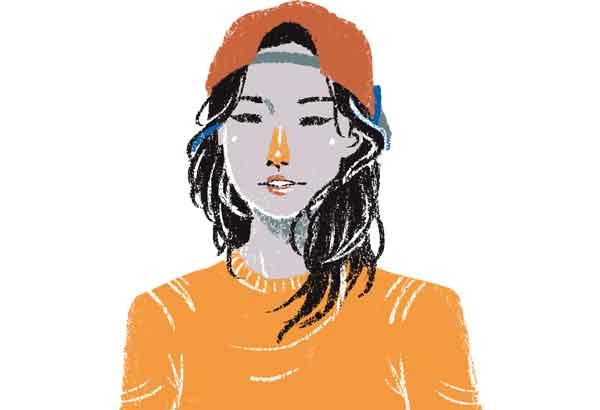 B BP Valenzuela
Don't call her a wünderkind. At this point in BP Valenzuela's career, youth shouldn't even factor into what her body of work has come to represent: evidence that even while working within the style of pop, a genre routinely dismissed for being formulaic, songwriting structures can escape convention.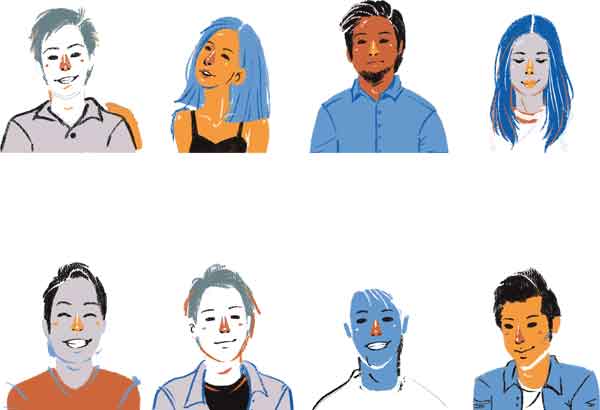 C Cheats
The greatest strength of this eight-piece act is they all work as a solid, cohesive unit. The vocal harmonies, the driving guitars and bass, the playfully turbulent drumming and the subtle keyboard textures carry their own weight, and each other's. Check out their self-titled album for proof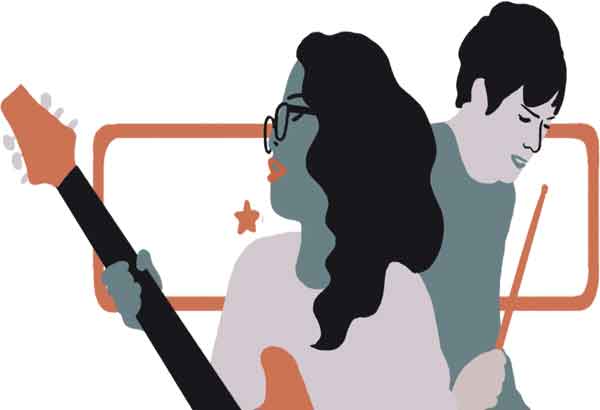 D Docdef Productions
Docdef is every aspiring musician's dream production, existing to ensure that independent bands aspiring for greatness are given the opportunity to perform in front of big crowds. It's productions like Docdef that keep the heart of local music beating loud and relentlessly.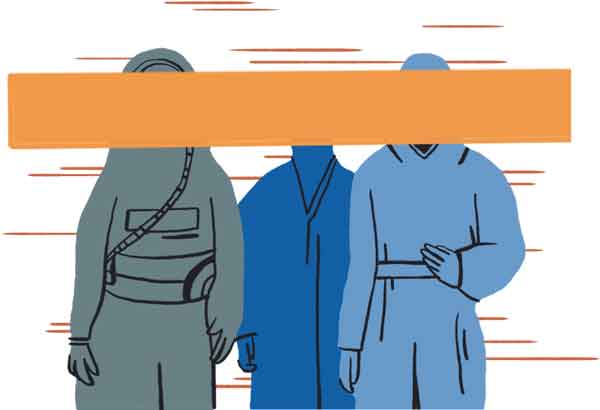 E Earthmover
True to the wall-of-sound stylistic tradition bands such as Mogwai have propagated while boasting their own brand of heaviness, this post-rock trio does exactly what you'd expect them to do. They will shake you up. They will overwhelm you.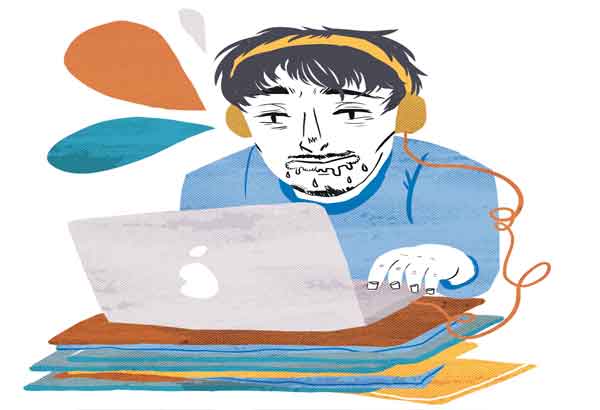 F Foaming at the Mouth
Take a crash course in the history of rock and roll with Diego Castillo, the statesman of Pinoy music and guitarist of Sandwich, with an eclectic mix of hits, rarities, and local indie bands all on his podcast series.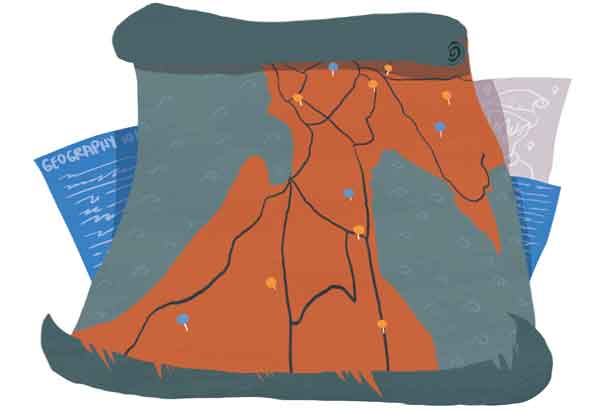 G "Geography Lessons" (Ourselves the Elves)
The latest EP of Ourselves the Elves and the soundtrack to Petersen Vargas' short film, Lisyun Qng Geografia, is a heart-twisting, soul-squeezing masterpiece that manages to eloquently translate the indescribable sensations of love and longing. Even by itself, "Geography Lessons" exists as a triumph of musical storytelling.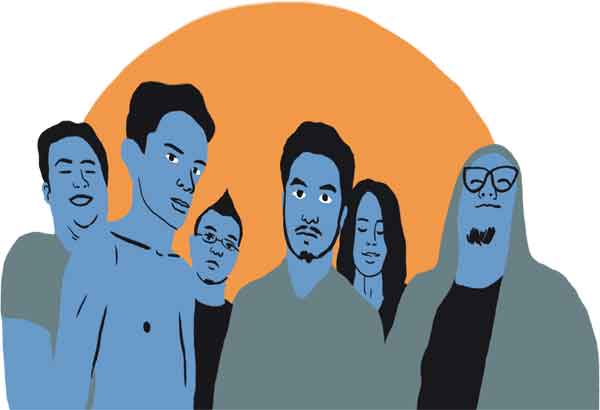 H Halik Ni Gringo
Go to any gig with Halik Ni Gringo in the lineup and they're bound to be the wildest band in the roster. Fascinatingly enough, their energy manages to carry over offstage and into the studio, with each of their songs rocketing you to a different world.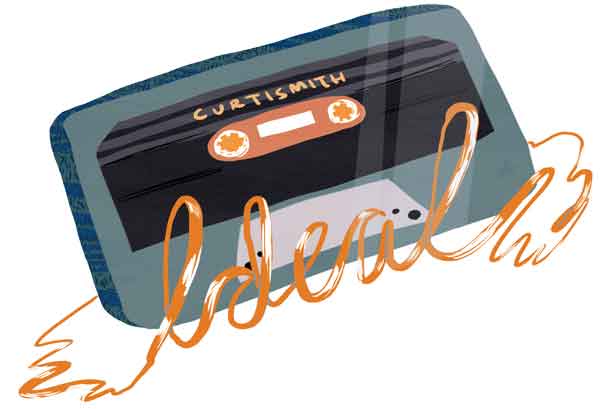 I "Ideal" (Curtismith)
What made Curtismith's debut mixtape catch fire all over social media wasn't the undeniable fact that each track boasted beat-and-word-flow compatibility. The sentiment found at the core of "Ideal" is a self-reflexive yet inexhaustible optimism. A rare thing, in an age where people like to equate sadness with creativity.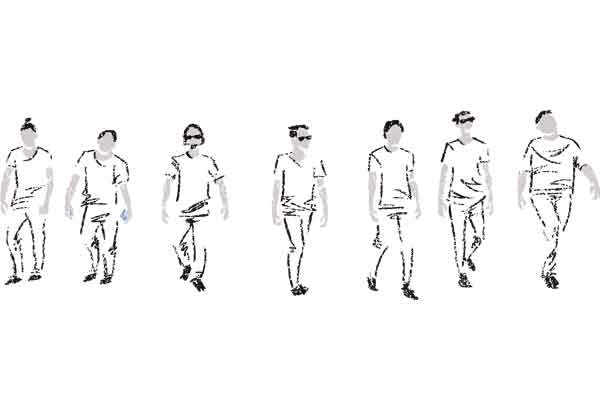 J Jensen & the Flips
Jensen Gomez and company have gotten the science of soul and R&B down like nobody else in local music. Each song in their body of work is a skillfully crafted babymaker, designed to creep into your brain before slipping into your bones.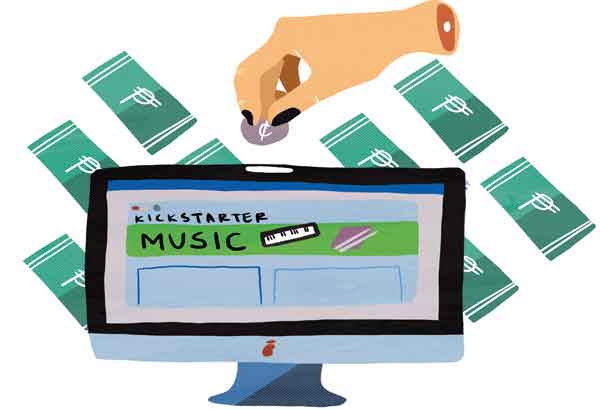 K Kickstarter
The reality is this: making music costs money. A lot of it. Crowdfunding platforms like Kickstarter and Artisteconnect empower musicians to finance their own releases and tours by bringing them directly to their fans with innovative ways of selling music.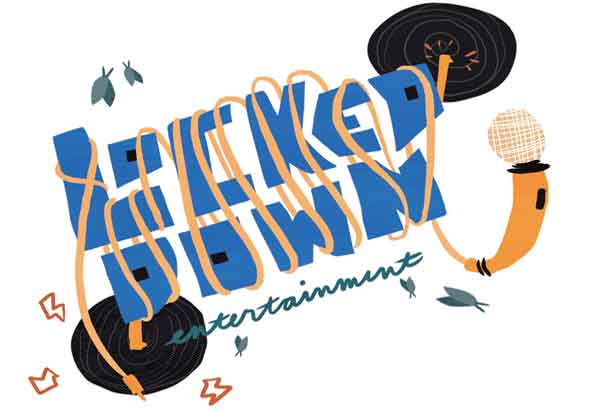 L Locked Down Entertainment
One of the most prominent prods for industrial, hip-hop, and good old rock 'n' roll, Locked Down always puts up a solid show with bands like Cheats, Flying Ipis, Squid9, Tarsius and more.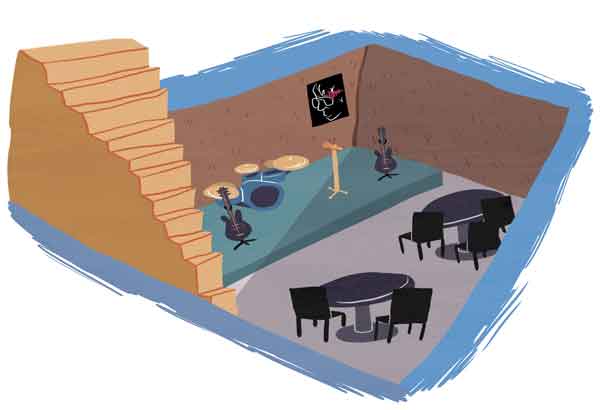 M Mow's
One of the newest gig bars in Quezon City, Mow's has been a springboard for new bands and young gig productions. A lot of collegiate musicians from UP, ADMU, Kalayaan, and nearby schools flock here for its laid-back atmosphere, affordability and accessibility to students.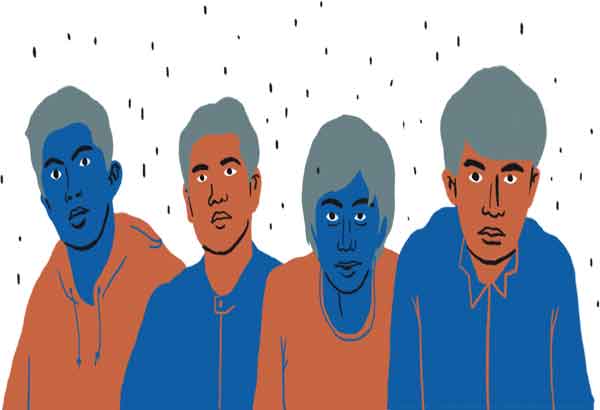 N Never the Strangers
NTS has come a long way since their first album. The single from their latest full-length offering, "Sabay," is a welcome experiment with texture that plays out like a slow-motion collision between two lovers.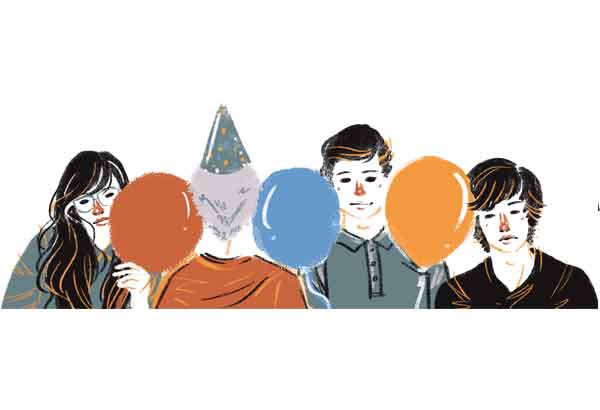 O Oh, Flamingo!
Technical skill and a natural talent for producing catchy hooks are rarely traits you can find in one act, but indie outfit Oh, Flamingo! is the kind of band that can boast about having both. Be sure to catch their upcoming EP launch, happening Nov. 14 at Route 196.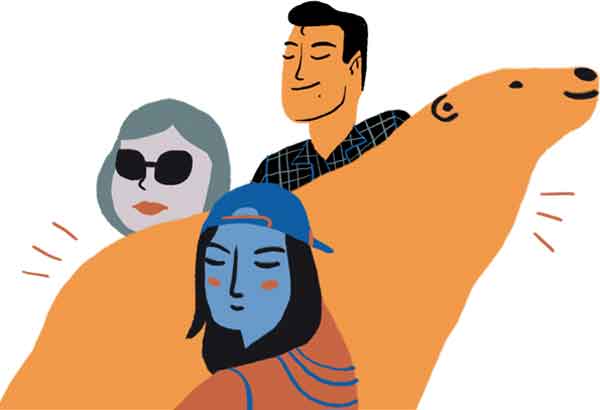 P Party Bear Records
Party Bear Records is quickly establishing itself to be the cultural nexus of electropop and indie rock, with acts like Taken By Cars, Techy Romantics and She's Only Sixteen inhabiting its roster.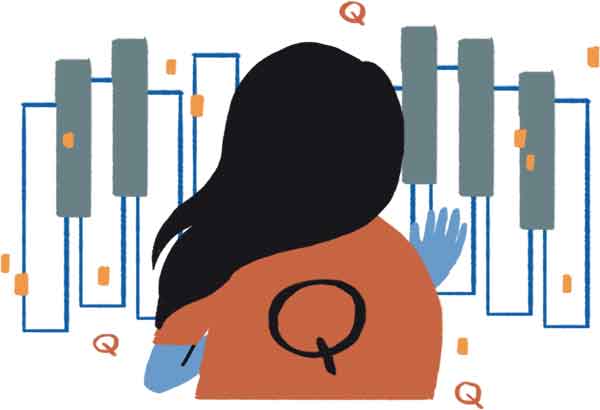 Q Qelle
With legions of beatmakers dominating the online and IRL soundscape today, separating yourself from the rest of the pack as an electronic musician is no small feat. Qelle managed to do this, grabbing the attention of the scene's veterans upon uploading their first song on Soundcloud. Get on it.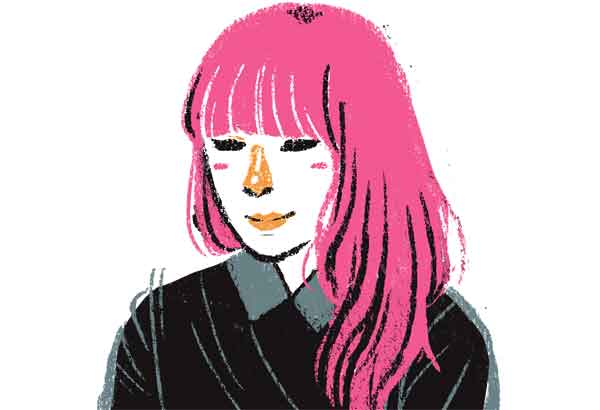 R Reese Lansangan
Musician. Designer. Renaissance woman. Reese Lansangan is the kind of creative you look at and think to yourself, "When I grow up, I wanna be just like her." Don't tell us we're the only ones who feel this way.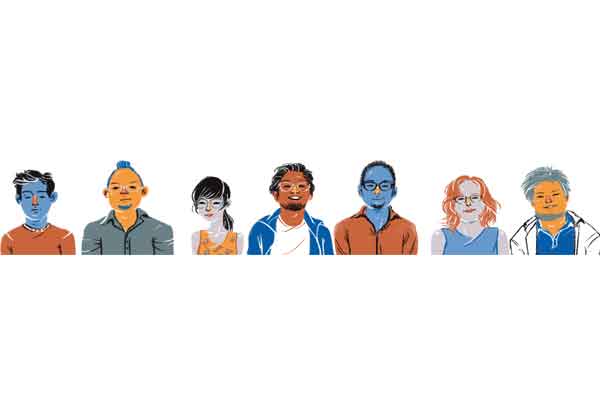 S Sofar Sounds
Sofar, or Sounds from a Room, is an international movement whose first Manila show took place two years ago. It brings back intimate gigs, where you can hear someone like Bullet Dumas or Taken by Cars in the comfort of a living room.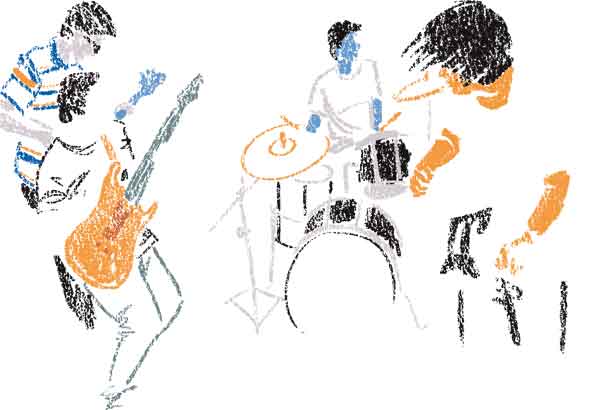 T tide/edit
Math rock is very hard to explain, as is anything with the word "math" in it, so don't try explaining it to your friends. Take them to a tide/edit gig instead. Let the energy and structural complexity of each song convince them for you.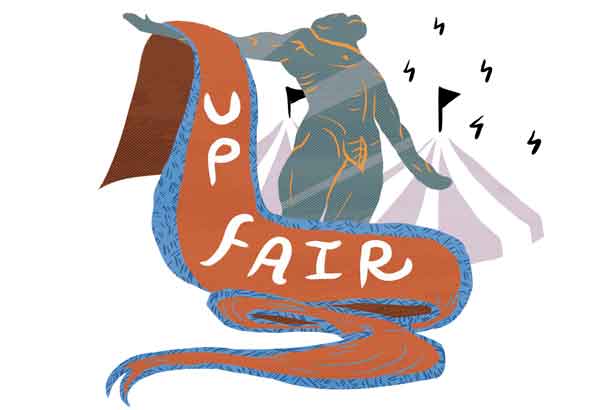 U UP Fair
Playing at the UP Fair is a milestone for many musicians. Often, it's a band's first taste of sharing a lineup with Pinoy music's biggest artists, and playing on a concert-sized stage in front of hundreds of people.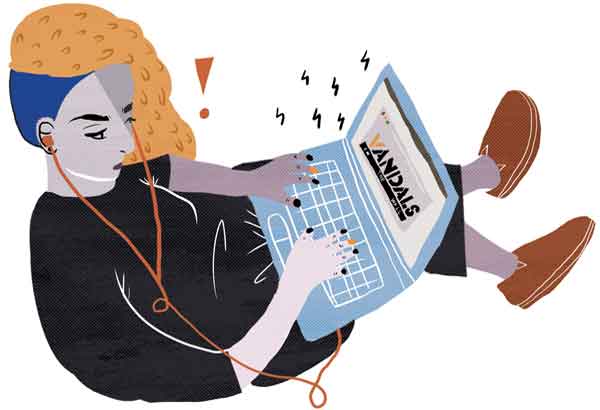 V Vandals on the Wall
Vandals on the Wall is often the first to review new releases from underground artists of all genres from electronic pop to bizarre, uncategorizable tunes. Its editor in chief, Ian Urrutia, also co-produces a gig production called The Rest Is Noise.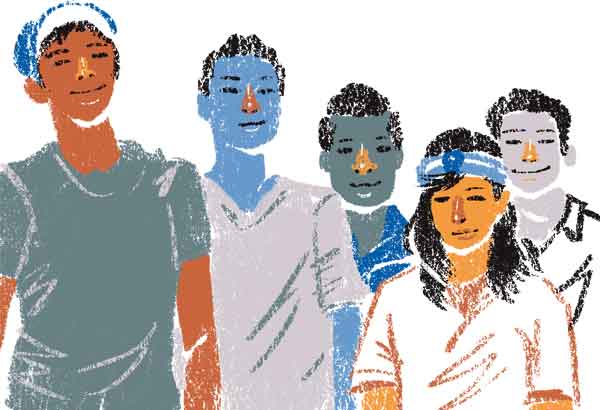 W Wilderness
When Wilderness plays live, they transform from an eight-person collective into a singular unity, pulsing with primal energy and white heat. Their freak prog-kundiman single Pasaway is one of the most intriguing, unique releases of the past few years.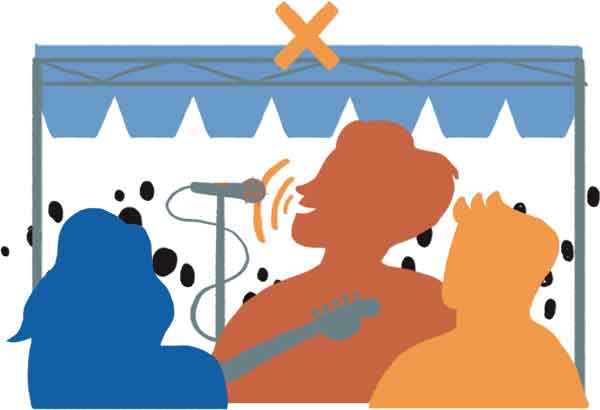 X Cubao X
A mainstay of local music, Cubao X has seen years of music come and go, from the legendary Meiday gigs to countless large shows, the likes of which have Raimund Marasigan crowdsurfing in the middle of the street on a weeknight.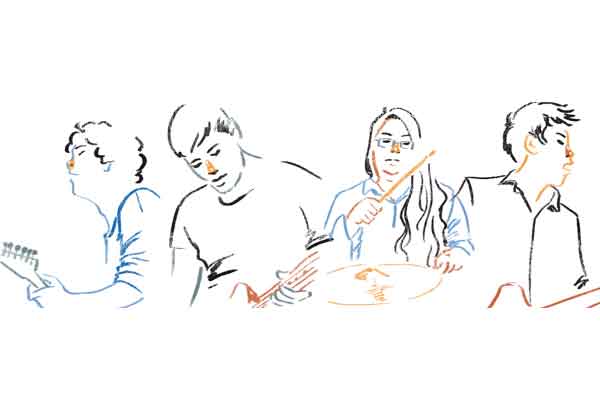 Y Y?rei
A weird hybrid of punk and grunge fueled by a lyrical penchant for anxiety tempered by an unflinching sense of self-awareness, Y?rei is a musical anomaly that doesn't apologize for their existence. You'd be hard-pressed to find anything like their latest EP in the current rock scene.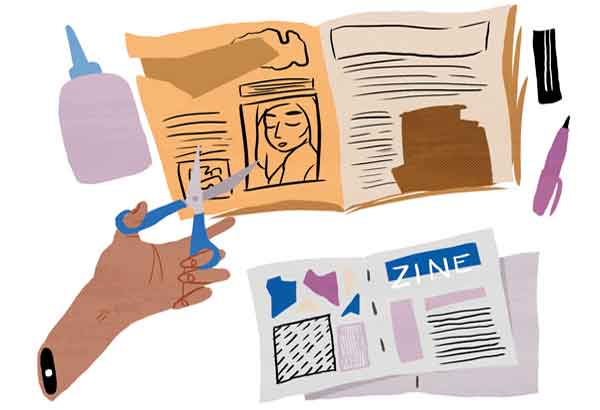 Z Zines
Self-published zines lovingly made with staples and paper are part of the DIY ethos that's integral to independent music. A lot of great gigs owe a lot to illustrators, many of which have zines to their name as well.