Tips and hacks when booking flights to the Philippines
September 25, 2023 | 5:30pm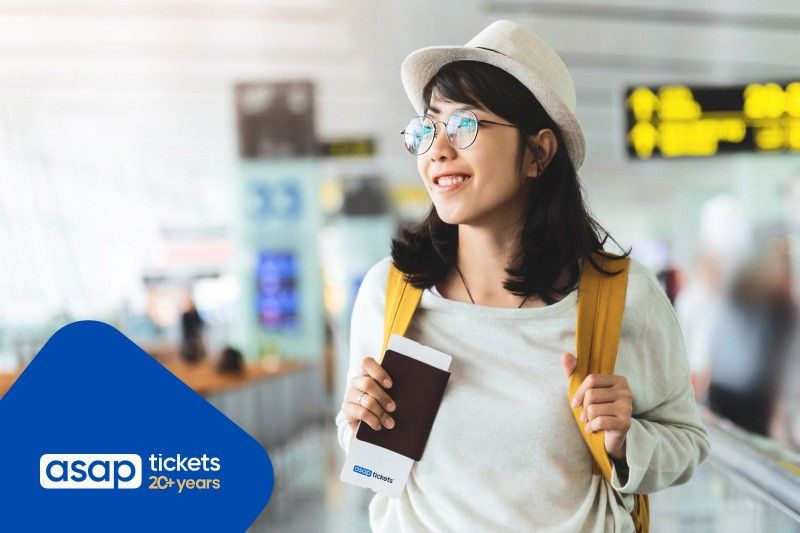 MANILA, Philippines — When booking flights, we all want to save a buck while traveling in comfort. With this in mind, here are top tips and hacks for booking the cheapest flights to the Philippines from the US.
Book a non-stop flight
Flights to the Philippines are long. Each stopover increases your travel time and can leave you even more jetlagged.
For a more pleasant experience, consider booking direct flights with Philippine Airlines or United Airlines. Non-stop flights to the Philippines depart from Los Angeles, New York, San Francisco and Honolulu. In fact, the top departure cities for the Philippines are Los Angeles, New York, and San Francisco.
If you don't live in those cities, it may make sense to travel there first and then fly directly across the ocean. By doing so, you'll avoid making a stopover during the nighttime. Spending the night aboard a plane is much more comfortable than looking for your connecting gate at an airport.
Use a travel agent to book flights
The distance between the Philippines and the US means flight prices can be significant. However, booking with an airline such as Singapore Airlines or Philippine Airlines can help you save on your flights and enjoy excellent in-flight service.
Your best bet is to have a travel agent look at the itineraries available for your travel dates and offer the best deals to you.
ASAP Tickets works directly with Philippine Airlines and other top airlines flying to the country. So, when you book with their travel agents, they can offer prices you won't find online, including below-market tickets from Philippine Airlines.
Book during off-peak season and save more
If you're flexible about your travel dates, you can save money by traveling during shoulder season or less popular months. When demand is lower, more affordable flights to the Philippines become available.
For the cheapest tickets to the Philippines, look to travel in January after the New Year. Meanwhile, traveling in May will command the highest prices. December is also a peak travel month, so you'll need to book your flights well in advance if you plan to travel at the end of the year and don't want to overpay.
You can also take advantage of having a connection at a nearby destination and save even more. Most popular stopovers when traveling to the Philippines are Seoul, Hong Kong and Tokyo. You may get less sleep with a stopover, but you can save hundreds of dollars.
Keep in mind that Seoul Incheon and Tokyo Haneda have been recognized as some of the best airports in the world for several years, so you know you'll have a comfortable stopover.
Ask your travel agent about the cheapest times to travel and which stopover will be the most affordable. If you adapt your travel dates, you can save on your trip to the Philippines.
Book now, pay later
Philippine Airlines offers the option to secure your booking and pay for the flight later. Use it for a good deal before low-priced tickets are no longer available.
Airline price policies are based on demand. Initially, a limited number of cheap tickets will be available. Once they sell out, prices go up.
ASAP Tickets also offers the same option for other airlines. It's an excellent way to save money if you can't pay for your flight immediately.
Contact ASAP Tickets to get the cheapest flights to the Philippines and ask about all the available payment options.
Choose the appropriate cabin class
All the top airlines flying to the Philippines offer excellent service in Economy cabins. But if you want to travel more comfortably, consider traveling in Premium Economy class, available with Cathay Pacific, Singapore Airlines, Philippine Airlines and United.
You won't have to pay Business class prices but will get more legroom, comfortable seats and extra amenities.
What to remember before you travel to the Philippines
Make sure to check your passport validity before your trip. For problem-free travel, your passport has to be valid for six months following your travel dates.
Before booking your tickets, please check that your name is spelled exactly as it appears on your ID. If you notice a mistake, contact your travel agent or the airline within 24 hours of the booking to have the name corrected.
US citizens don't need a visa if they stay in the Philippines for 30 days or less. If you plan to stay longer than 30 days, contact a Philippine embassy or consulate to get a visa before the trip.
Book your flight with ASAP Tickets
ASAP Tickets is your trusted travel agency that's just a call away. It is within reach 24/7 for support with a free consultation with travel experts. Call 1-888-370-8717 today and get a free quote for your trip to the Philippines.
---
Editor's Note: This #BrandSpace story is created with ASAP Tickets. It is produced by the Advertising Content Team that is independent from our Editorial Newsroom.
---