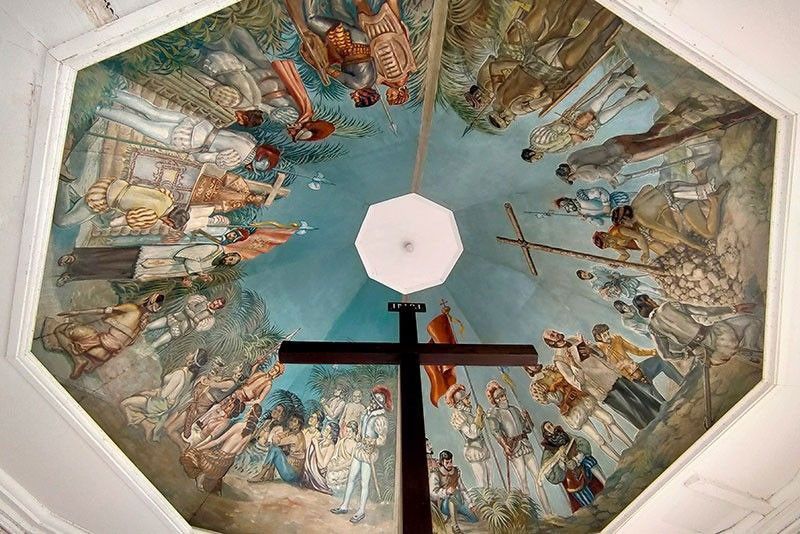 Magellan's Cross in Cebu
Philstar.com/Jan Milo Severo
LIST: Top Chinese New Year destinations in the Philippines, survey says
MANILA, Philippines — Chinese New Year or the Lunar New Year is just like the New Year for many Filipinos: many almost always opt to fly to a beach destination or a tourist mecca. This year, however, many travelers including Filipinos, are opting to stay closer to home.

This is partly due to practical, safety and sentimental reasons. Many borders are still closed while air travel is costly with expenses for quarantine hotel and swab tests as part of the budget for anyone who wishes to fly to many destinations.

Thus, many are looking for destinations that are closer to home.
Based on Agoda.com booking data, Cebu tops the list of domestic destinations. Tagaytay (number 2) and Boracay (number 4), locations that aren't traditionally frequented by Pinoys during this period, entered the top five this year.
According to the booking site, this trend further proves that Filipinos are going to what's within their reach, edging out Davao City and Palawan from last year's top 5 list.
While travel in style still lands in most searches with travelers looking for one to 3.5 star-hotels, Agoda noted that there is an upward trend in search for non-hotel accommodations with facilities that include kitchens and separate living and sleeping spaces.
Couples emerged as the top type of Filipino traveler that will be traveling during the Lunar New Year — strengthening the idea that Pinoys are keeping any travel within allowable parameters of government health and safety protocols.
"Just like the mythical Ox of the Chinese zodiac, the Asian traveler is proving their resilience and strength this Lunar New Year through their determination to get away and make the most of domestic travel opportunities. In a change from non-COVID times, our data shows us that beach and countryside spots are more popular than capital city breaks and high energy destinations. People want to reward their hard work and resilience with upgraded stays in top class areas, be it beach destinations, such as Boracay Island (the Philippines) or Phu Quoc (Vietnam), scenic mountains like Khao Yai (Thailand) and Chiayi (Taiwan), or historic cultural destinations like Xian (China)," said Timothy Hughes, Agoda's Vice President Corporate Development.
Top Lunar Year Destinations - Philippines - 2021
1. Cebu
2. Tagaytay
3. Manila
4. Boracay
5. Baguio City
Top Lunar Year Destinations - Philippines - 2020
1. Manila
2. Cebu
3. Baguio City
4. Palawan
5. Davao City