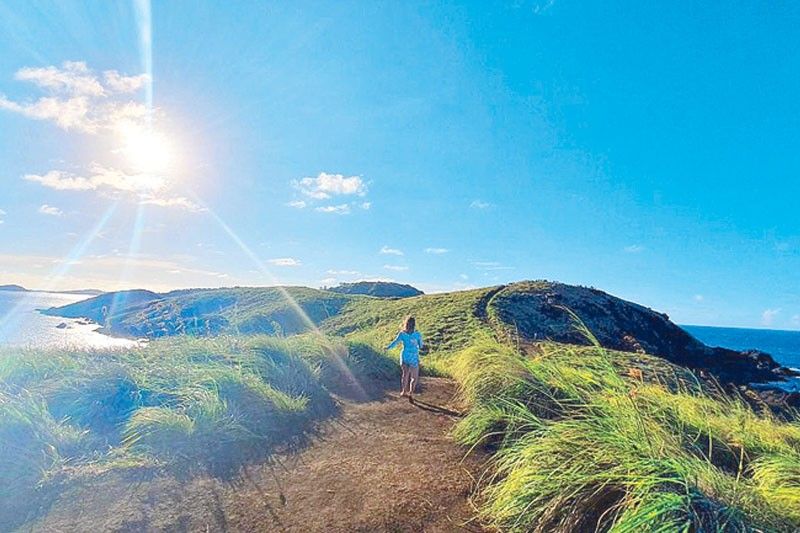 Calaguas Islands are fast becoming a favorite of local and foreign tourists.
Perfect jump-off point to Calaguas
(The Philippine Star) - February 21, 2020 - 12:00am
It's often difficult to find the perfect accommodation when planning a beach trip, especially when you're going to destinations that require a few stops along the way. One of these is Calaguas, Camarines Norte's hidden gem that is not so hidden anymore.
What better way to recharge before heading to Calaguas than by staying at Hotel Formosa, a cozy and chic boutique hotel located in the heart of Daet, Camarines Norte, just 20-30 minutes away from Vinzons Port, the jump-off point for Calaguas.
Previously only known to locals, beach lovers have since discovered Calaguas, a group of islands in Vinzons, Camarines Norte. The group of islands includes Tinaga and Guintinua islands and other smaller islands. The famous Mahabang Buhangin or Long Beach is on Tinaga Island.
This tropical paradise is now recognized as one of the top summer destinations in the Philippines and has been dubbed as "the next Boracay" thanks to its pristine beaches with powdery white sand and clear turquoise waters. Aside from swimming in the clear waters and lazing on the pristine beach, you can play beach volleyball or Ultimate Frisbee or go trekking up the hill for a good view of the cove.
While Calaguas has gained popularity over the years, it has not quite hit the mainstream market yet, which is why it is not as crowded as other beaches. If you want to take a breather from the city, then this summer is the best time to treat yourself to a weekend getaway at this new destination.
However, it is still a bit of a challenge to get to the islands as there are no direct flights. To get to Camarines Norte from Metro Manila, you will have to take an eight-hour bus/car ride to its capital city Daet or a 45-minute plane ride to Camarines Sur's Naga City, followed by a two-hour van/car ride to Daet. Moreover, boat trips to the islands depart early in the morning, making it difficult for long-distance travelers.
Fortunately, vacationers have found a way around this predicament, and that is by staying a few nights in Daet before going to Vinzons and hopping on that boat ride to Calaguas. And because hotel options are rather limited in Vinzons, most opt to stay in Daet.
Hotel Formosa is a boutique hotel named after the famous Formosa pineapple in Daet, known for its Pinyasan Festival celebrated every June. Desiree Ong, assistant general manager at Hotel Formosa, says the hotel aims to give their guests the best of what Daet has to offer. "We want to pay homage to what our town is best known for, which is the Formosa pineapple. Our tagline is 'Be a part of the experience' and the name reflects how we truly want our guests to experience the distinctive Daet hospitality," she explained.
Hotel rooms range from Standard and Deluxe to Superior Suites and Family Suites, with free WiFi, free parking, Nespresso coffee and free breakfast. Recently, newly renovated rooms have been added to the mix as a response to the growing demand of their patrons.
As Hotel Formosa is independently owned, they pride themselves for their unique, customized and personalized service. "We aim to give our guests a premium experience and we also try our best to ensure that every guest request is accommodated to make them feel at home as much as possible," Ong said.
Located 20 minutes from the beach, adventurers can stroll, dine or surf along Bagasbas Beach, one of South Luzon's popular surfing destinations.
Hotel Formosa's value for money, strategic location and unrivaled service makes it the prime choice for some added rest and relaxation before you sail towards the calming embrace of Calaguas.
For reservations, visit hotelformosadaet.com.