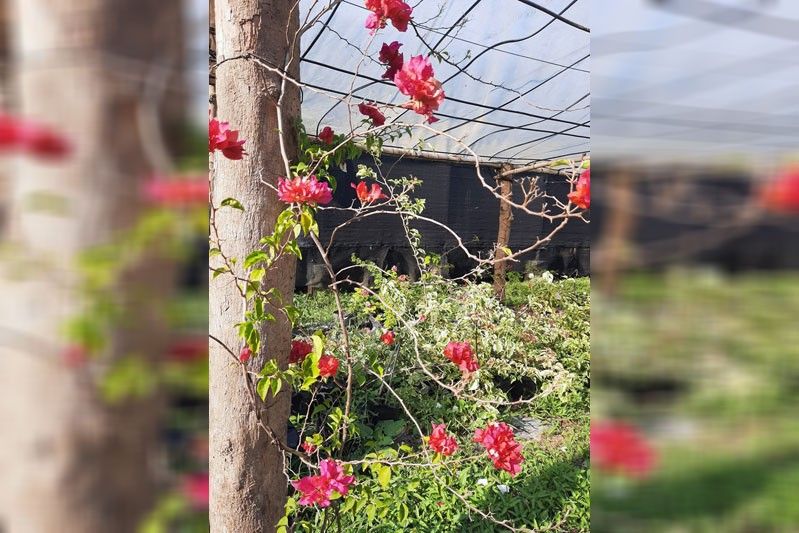 Bougainvillea thrives in the heat and are giving Region 1 a boost in agri-tourism.
Let a hundred flowers bloom
Eva Visperas
(The Philippine Star) - February 14, 2020 - 12:00am
Make that 101.
A farm with 101 varieties of bougainvillea is giving a boost to agri-tourism in Region 1.
Green Top Organix Farm, owned by Alex and Noemi Disu in Barangay Lipit Tomeeng in San Fabian, Pangasinan province, used to be a barren plot of land. It is now all a-bloom with bougainvillea from different places here and abroad, propagated through cuttings and sold to their customers and hobbyists.
Some of the plants were bought by the couple online while others are gifts of friends who travel overseas, Noemi said.
The farm propagates not only bougainvillea but other plants, too. The farm also grows Buddha plant, dieffenbachia, curry plant, miracle tree, white sapote tree, tamarind, among others.
That's why, on a recent visit, Department of Tourism Region 1 director Joseph Francisco Ortega suggested the farm be known as Plants of the World.
Pangasinan 4th District Rep. Christopher de Venecia, whose thrust is agri-tourism and who has been making a pitch to potential sites in his jurisdiction, also visited the farm recently to see how other sites can be developed.
He said the strategy of the Regional Development Council for the Ilocos Region is agri-tourism "so what we have to do is create a circuit of agri-tourism sites and also diversify the offering."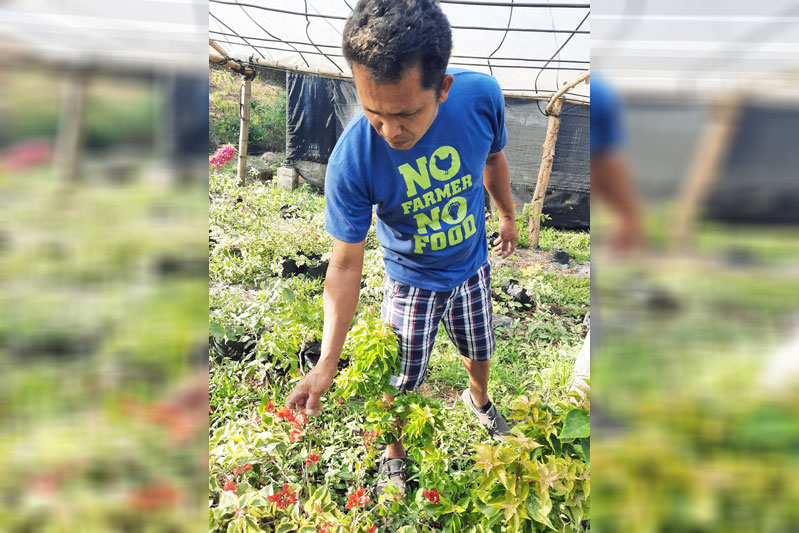 He said farms like Green Top Organix Farm can also be used as a learning site for students, especially for those planning to take agriculture courses.
The farm has a mist propagation section where plants are grown and transferred to pots.
De Venecia plans to introduce a first-of-its-kind concept in his district which is to require students to visit and stay in farm sites for weeks "because if they experience an exciting farming site, the more they will be encouraged to study agriculture."
A small cutting of bougainvillea costs P100. The price is higher when the plant is bigger and is of a new variety, said Alex.
Bougainvillea is resistant to heat and is known as a summer plant, he added.
He said their supply is lacking because of the growing demand for bougainvilleas.
"This is now the craze plant," he said. Bougainvillea collectors immediately grab up stocks when new varieties arrive.
He said they, too, were victims of this fad but they turned their hobby into a business. The couple started their bougainvillea propagation two years ago.
They have a group called Bougainvillea Philippines that collects, shows and introduces new varieties.
Noemi said there are limitless opportunities in agriculture.
She said 16 years ago, they started to put up a small house and slowly developed the area. "A friend who came from Thailand gave us a tamarind for pasalubong. We planted the seeds and now the tamarind tree is bearing fruits. That's how long we have been here," she added.
The farm is now also a school for practical arts and the couple host trainings on agriculture in schools and barangays. The farm has been accredited by different government agencies as a farm-tourism site.
Meanwhile, Barangay Inmalog Norte also in San Fabian is known as Bougainvillea Village as many households plant bougainvillea in their front and back yards. Some are even growing the plant for livelihood.
Dominga Viloria started it as a hobby until it became her livelihood, delivering her cuttings to a client in Baguio City.
She convinced her neighbors in the barangay to make it an income-generating activity and now, almost every household propagates the plant and people earn extra cash from it.