Limketkai Luxe & other golden treasures of CDO
February 9, 2020 | 12:00am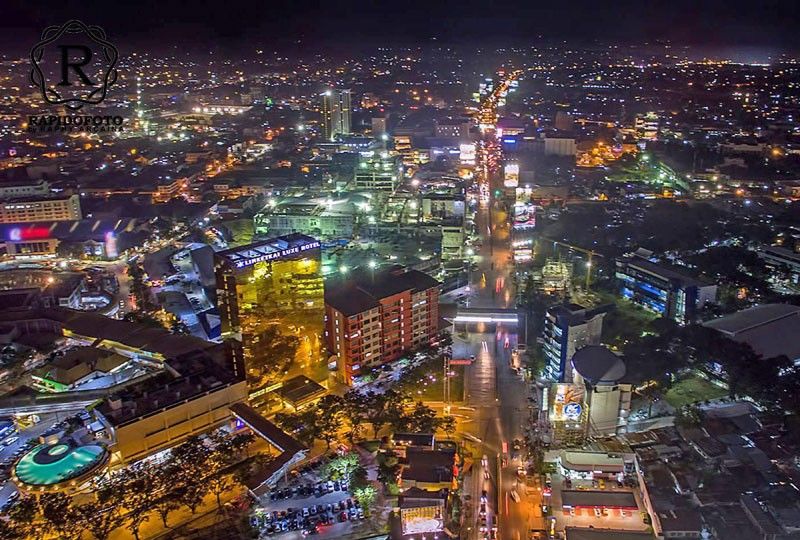 Memories are inevitably created when we travel. They accompany us long after the joyful trip is done because memories themselves are a destination.
A little bit before Christmas, we took time out from our busy schedules to visit some friends in Cagayan de Oro. The City of Golden Friendship, a growing metropolis tucked in Northern Mindanao, has the perfect balance of urban energy and rural landscapes.
My niece Alexandra Dayrit had been crowned as Miss Philippines Earth-Fire 2019 and was invited by her fellow queen, Miss Philippines Earth-Air 2019 Ana Monica Tan, to visit her hometown.
We flew from Manila directly to CDO and took a van straight to the Limketkai Luxe Hotel, our base for the weekend. I had not been to the city since 2002 and was impressed with the amount of development that has taken place within the span of a few short years.
Upon pulling up to the hotel, I marveled at the glistening gold exterior. "Oro," from where the city gets its name, means gold — and Limketkai's designers drew inspiration from this. In fact, we found out from the hotel staff that this was the first gold-colored hotel in the Philippines.
Limketkai Luxe is the tallest and biggest hotel in the city, and undoubtedly the best place to stay in Cagayan de Oro. It is centrally located, making it perfect for getting around the city. It's just a short walk away from various malls, markets and sites — ensuring that all your needs are conveniently within reach.
Upon our arrival, the warm staff welcomed us and accompanied us to our room where we were greeted with complimentary sweets and a sweeping view of the city. We had just come from a Christmas party the night before our early flight, so we were eager to nap in the cool, comfortable room.
I lay down in my hotel bed, and instantly fell into a deep sleep. It was truly relaxing to be away from Manila amid the holiday rush, even for just a few days.
Cagayan de Oro is known as the Heart of Northern Mindanao. Its location makes it a perfect business hub to the second largest island in the Philippines; it is also the ideal base for those who would like to explore the natural beauty of Mindanao.
For those who would like to get to know the city, the hotel staff highly recommends visiting Museo de Oro, the oldest museum inside Xavier University-Ateneo de Cagayan. Here you will get to know the history and origins of Cagayan de Oro and neighboring localities. They also recommended a visit to the Gardens of Malasag Eco-Tourism Village, a seven-hectare botanical garden boasting native Philippine flora and fauna, a short 20-minute drive away from the hotel.
While in the city, foodies will be delighted to try authentic local cuisine. Specialties here include Sinuglaw, grilled pork belly mixed with kilawin na tanigue or tuna, and ostrich salpicao. I loved both of these dishes, of course adding copious amounts of chili as I like my food hot. Local restaurants recommended by the hotel staff include Kagay-anon Restaurant, Boy Zugba, Restaurant Damaso and Cucina Higala.
More adventurous travelers have unlimited options for outdoor fun close to the city. The top activity in CDO is white water rafting. In fact, Cagayan de Oro River, which is just 30 minutes away from the hotel, is the only place in the Philippines where you can go rafting year-round.
Running between Cagayan de Oro and Bukidnon provinces, there are 21 courses ranging from calm, serene waters to rough, rocky rapids. Aboard a raft, armed with safety gear (helmets and life vests), you can float down the river, taking in cool, fresh air and picturesque scenery. At any time, the water could speed up, abruptly surprising you with rushing rapids, boulders, and a racing heart.
Anyone looking for an adrenaline-filled adventure has to try whitewater rafting here at least once. It's definitely an activity that everyone should tick off their bucket list.
On our first day in the city, Alex was invited to join an Off-Road Expedition organized by the Team CDO 4x4 Club. They headed to Brgy. Awang in the nearby town of Opol, Misamis Oriental where they would venture into uncharted roads.
Most people wouldn't dream of taking muddy, bumpy roads, but Off-Roaders such as Team CDO get a thrill by exploring unpaved ground. This particular expedition was the trial run for the Mindanao Overland Xpedition event held last Jan. 10 to 12. This was a two-day trail ride with an overnight stay at a campsite in the beautiful mountains of Misamis Oriental.
As we had arrived a day late, Alex joined the group on the evening after their first trail. She was fetched by a muddy, monster 4x4 truck, which met up with two other vehicles to head up into the mountains.
On the way to the campsite, where the majority of the group was already waiting, it was pitch black. She couldn't see where they were going, only imagining the rough terrain through the bumpy ride.
It didn't take too long to arrive at the campsite, where about a dozen other trucks were already parked. Tents were set up and people from all walks of life were seated together, talking, drinking and laughing while enjoying the cool mountain air.
At sunrise, they were greeted by a breathtaking view — a vast ocean of mountains, stretching as far as the eye could see. This was the reward of off-roading — witnessing places that most people never even imagined they could go before.
The rest of their adventure led them through valleys, mountainsides and riverbeds, driving through mud and rocks and overcoming roadblocks such as fallen trees and impassable roads.
She got back to Limketkai Luxe late in the evening, exhausted from the trail and quickly fell asleep. She told me in the morning that it was the most comfortable rest that she had ever gotten.
We took it nice and easy for the rest of our trip. We opted to stay in and just enjoy the hotel's amenities. After all, this trip had meant to be about getting away from the chaos that is Manila during the holidays.
We had breakfast at the KaVe Restaurant and Bar, which offered a sumptuous selection of continental as well as Filipino dishes, fresh fruit, native delicacies and desserts. I was very happy to see one of my favorite comfort foods, arroz a la cubana, was part of the breakfast buffet spread, with deep fried saba and egg on the side. To finish off our meal, we enjoyed the colorful desserts that decorated the spread, making it just as beautiful as it was sweet.
Limketkai Luxe boasts a full-service spa, gym and roofdeck infinity pool. I sat by the pool bar while my niece took a dip in the crystal water. We sipped on drinks and lounged on the deck, talking and laughing as we watched the sunset.
Dusk fell. As the sky grew dark, we witnessed a magical moment as the infinity pool lit up, illuminating the water against a breathtaking view of Cagayan de Oro city.
We had an unforgettable stay at Limketkai Luxe, the perfect place to take a break and unwind while still enjoying every comfort of city living.
The owners, the Limketkai family, did an excellent job with the design and management of the luxe hotel. Coincidentally, they also own the nearby Limketkai Center shopping complex and Philippine Ostrich and Crocodile Farm. While you're in Cagayan de Oro, visit the farm located in the nearby town of Opol.
The 13-hectare property is home to hundreds of ostrich, the largest bird in the animal kingdom. This farm was the first in the country to integrate ostriches and crocodiles, making it a favorite tourist attraction for visitors in Misamis Oriental.
In our brief weekend stay at Cagayan de Oro, we experienced nature's beauty and wonder, thrills and adventure, mouthwatering cuisine and luxurious amenities care of Limketkai Luxe hotel. I felt so recharged after our visit to this vibrant city.
We boarded our flights with many happy memories in tow. Cagayan de Oro is an adventure waiting to unfold.
* * *
For reservations, you may directly book with Limketkai Luxe Hotel. Please log on to www.limketkailuxe.com or call 088-8800000 and 8779-5240.
E-mail the author at [email protected].