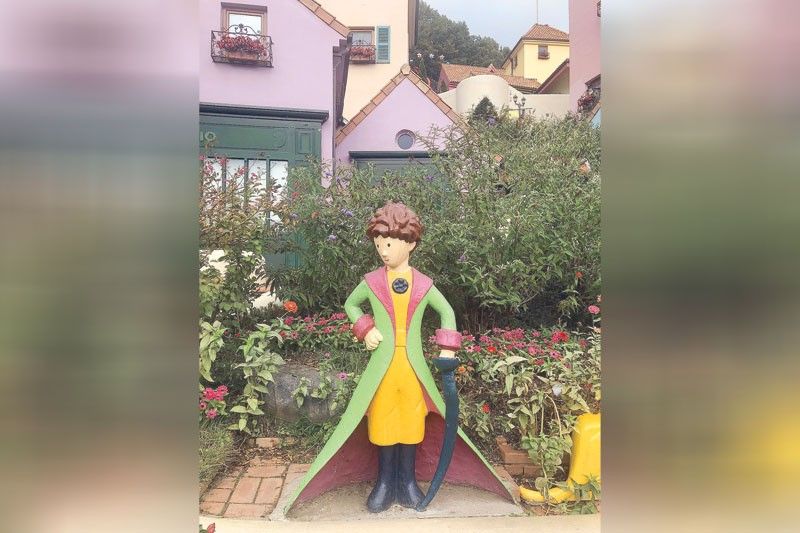 A life-sized statue of the Little Prince at Petit France. Korean ginseng is prized for its health benefits.
Nami & the Little Prince Discoveries beyond Seoul
Edu Jarque
(The Philippine Star) - January 5, 2020 - 12:00am
MANILA, Philippines — Gapyeong Wharf is the jump off point for the fabled Nami Island, which reminded us of New York's Central Park. Just an hour away from the center of Seoul, it is a favorite getaway for couples and families.
A two- to three-minute ferry ride – or a one-and-a-half-minute zipline ride from the bay for adrenaline junkies – it is a crescent-shaped isle of approximately 554,000 square yards, admired and adored for its beautiful scenery and serene atmosphere where there seems to be an unwritten law that everyone has to talk in whispers. It is truly a natural hotspot for nature lovers.
It is famous for eye-catching wide paths lined with chestnut, poplar and redwood trees that exude fabulous fall foliage. Warning: good luck on your selfies or group-fies for there will always be accidental photobombers in your shots!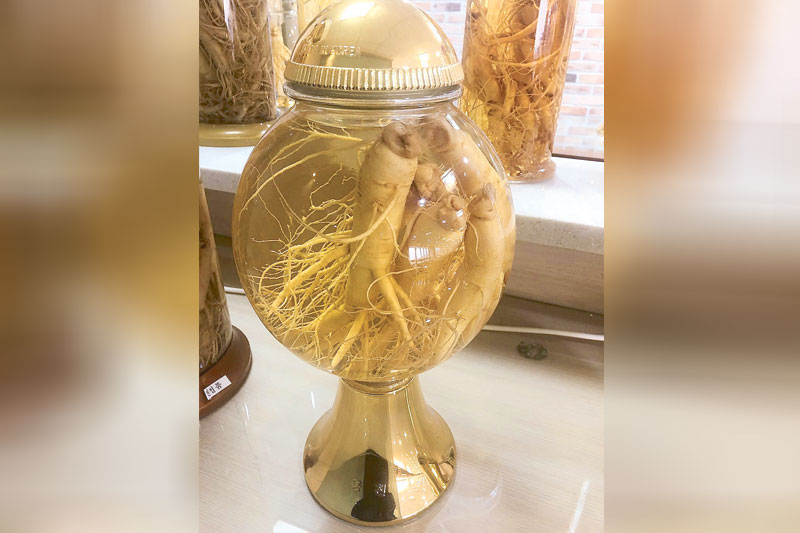 The snack we enjoyed most was the popular warm and made-on-the-spot pan-fried rice cakes filled with red beans.
We whispered a prayer at the grave of General Nami Jeong Gun, who led a victory against rebels during the Joseon Dynasty, while we offered tributes to Minn Byeong Do, the founder of Nami Island himself, the person behind the flowers and trees.
The center of the isle boasts of grass fields with camp sites with tourist and watersports facilities.
The guide pointed out that what broke the silence were squads of screaming girls – guided by their phone maps – who could not keep their excitement, as they called to others once they finally found certain spots from the drama Winter Sonata, starring Bae Yong Joon and Choi Ji Woo.
These telenovelas piqued our curiosity, so our next unscheduled stop was Petit France, a French-inspired vintage compound of colorful buildings, flea markets, a medieval garden with a central fountain surrounded by lush greens and an assortment of in-season flowers, marionette performances and a mini Eiffel Tower.
There was even a life-sized version of the Little Prince from the iconic and endearing novella of Antoine de Saint-Exupéry amidst more meticulously arranged beds of flowers.
However, the main highlight of the venue is a museum on the protagonist, where we were wowed by imagery and lines taken straight out of the book, in all its dreamy pastel glory. There is even a bookshelf which carried all the published versions, a tribute to the author.
Oh yes – for fans of the Korean drama My Love from the Star, it was the perfect time for selfies as there were giant posters of Kim Soo Hyun and Jun Ji Hyun.
After a well-deserved siesta, we drove to the Sakimakgol Pottery Village, a quiet, sleepy district full of studios, whose ever-decreasing population inherited the art of pottery making.
We were amazed by each and every shop, which had their own spin on their ceramic wares that ranged from traditional and complex to practical and decorative. We purchased a piece, not just out of obligation – in fact, there was never any pressure to buy anything – but because we were absolutely astounded by their skills.
As the sun set, we headed to the nearby Ooozooo Garden, the newly-opened magical and mystical lights extravaganza which provides an out-of-this-world experience through thousands of twinkling illuminations.
The Flower Garden seemed like an ocean of blossoms, whose petals and buds mysteriously glowed as they swayed with the breeze. Tunnel Galaxy 101 is the longest subway of lights in the country, an experience I can only describe as walking through the cosmos.
Other standouts were the Romantic Garden, specially made for couples who plan to confess their love; Star Ocean, a show akin to ocean waves; and the Tunnel Interstellar, a psychedelic example of the ever-moving lights which took us to another world.
However, we wanted to learn more about the wonders of ginseng – the wonder herb that claimed to boost the immune system, restore energy and produce clear skin. But we wanted to hear it directly from the experts. Due to the popularity of Korean cuisine, we likewise searched for a kimchi-making workshop. In both educational seminars, we could see their pride in sharing their Korean lifestyle.