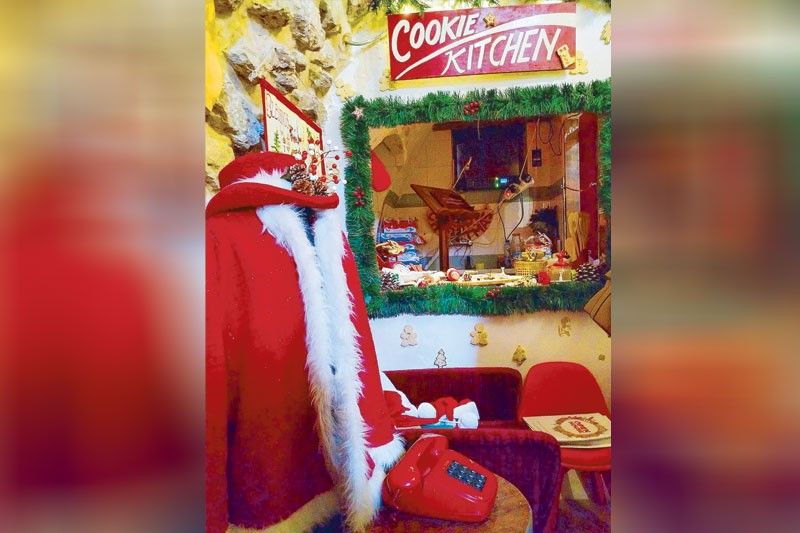 Santa's House is located in a 700-year-old family home in Old Jerusalem.
Christmas festivities in Israel
(The Philippine Star) - December 20, 2019 - 12:00am
MANILA, Philippines — Many people make it a point to visit Israel during the Christmas season, to be where it literally all started where the Christ Child was born in Bethlehem.
Although Bethlehem is located in the West Bank, the Israel Ministry of Tourism is providing free shuttle buses from Jerusalem to Bethlehem from 2 p.m. (local time) of Dec. 24 to 2 a.m. on Dec. 25. Pick up is at the Mamilla/Karib bus stop.
There will be a midnight mass at the Church of the Holy Sepulchre in the Old City of Jerusalem on Dec. 24.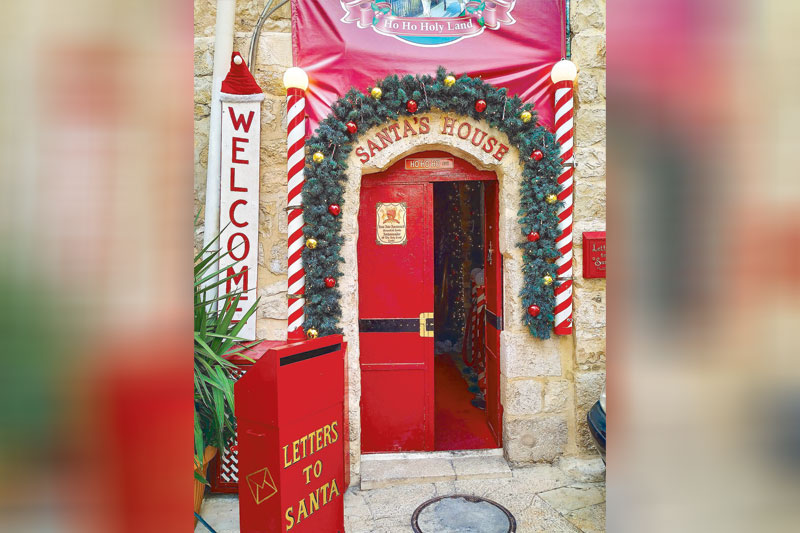 There is also a magical place to experience Christmas joy in the Old City of Jerusalem – Santa's House. Situated in an old house where the Kassissieh family have been residing for the past 700 years, the stone walls and arches and the domed ceiling typical of homes in the Old City encompass a fantasy room dressed for the holiday season with hand-made decorations.
Issa Kassissieh, also known as the Jerusalem Santa, has been spreading Christmas cheer in the Holy City for over 10 years.
He came up with the concept of a Santa's House to provide children with the opportunity to experience the magic of Christmas and to meet Santa Claus.
Children can enjoy a visit to Santa as well as a visit to the Cookie Kitchen, a Toy Workshop, Santa's mailing station and much more.
Santa's House attracts visitors of different backgrounds and beliefs from all over the country and the world.
Santa's House is a volunteer, non-profit project, relying exclusively on donations and contributions to provide gifts and treats for the children.
Locals and visitors alike enjoy the chance to see and greet Santa on his traditional Holy Land transport, be it camel or carriage. Perhaps the Jerusalem Santa's catch phrase best captures his cheerful approach to his calling: Ho Ho Holy Land.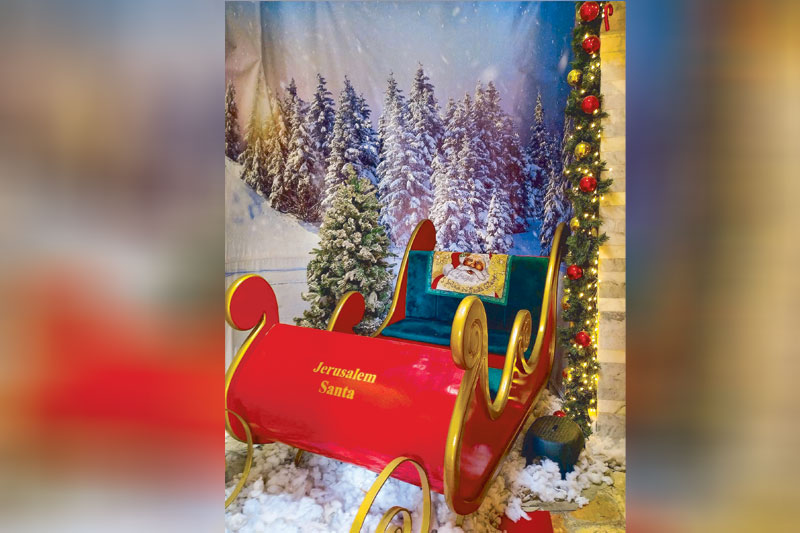 Elsewhere in Israel, the annual Christmas Parade in Nazareth on Dec. 24 is a sight to behold. The parade starts at the tomb of the Virgin Mary. A fireworks display at 6 p.m. precedes the Christmas Eve mass at 7 p.m. at the Basilica of the Anunciation.
Entrance to the church needs a special free card distributed at the tourist information office.