Copenhagen: A blend of fairytales and cutting-edge design
September 29, 2019 | 12:00am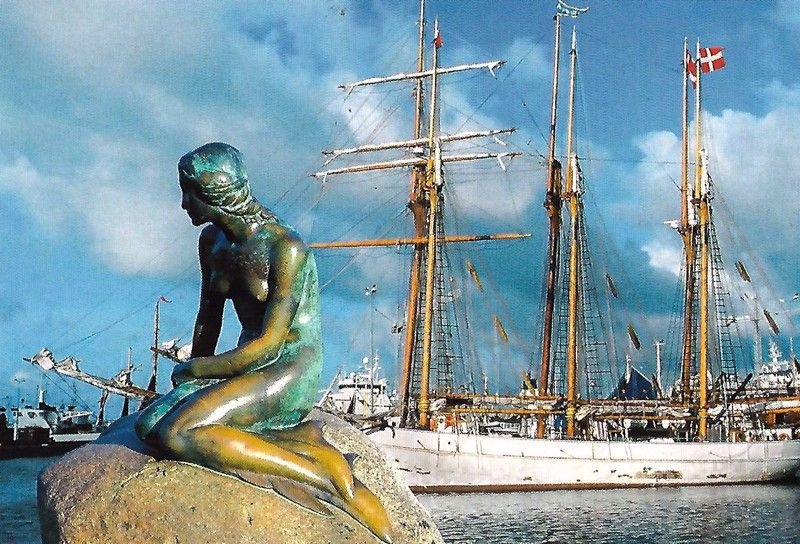 Historic and charming yet cosmopolitan and cool Copenhagen has established itself as one of the most exciting destinations in Europe. It's a city designed for people. With its popular green parks and streets made for pedal-power, you can explore its sights and neighborhoods by foot, bicycle, kayak and waterbus.
Copenhagen is a city with quality of life, with world-class dining and innovative New Nordic Cuisine. A beautiful blend of fairytale buildings, quaint canals and cutting-edge design, the city exudes a friendly, easygoing atmosphere like all good capital cities. Copenhagen is rich in culture and sights, so if you love exploring ashore, this port of call has plenty of opportunities.
My sister Jaqui Dayrit-Boncan, Dr. Marite Vergara, lovely couples Nikki Boncan-Buensalido, with her husband Jason Buensalido and daughter Annika, and Christel Boncan-Constantino with her husband Mike Constantino and son Pablo, and I disembarked from the Disney Cruise to explore Copenhagen. In this port of call, we rode the Hop-on, Hop-off Bus and toured this fabulous city.
Daintily perched for a century on Copenhagen's waterfront is one of Denmark's most famous landmarks, The Little Mermaid. Edvard Eriksen sculpted this bronze statue in 1913 to honor Copenhagen's most famous fairytale writer, Hans Christian Andersen. Eriksen used his wife Eline as the model. An enduring symbol of love, she cuts a tragic figure, suffering for her dream prince. The statue has been the victim of rebellion. Radicals have painted her over, and maverick artists have even beheaded by. But the beautiful Danish sculpture attracts countless tourists each year.
The fairytale theme continues throughout Copenhagen, in particular at the enchanting Tivoli Gardens. It's said to be the second oldest amusement park in the world. It is also believed that Walt Disney derived inspiration from and built Disneyland after a visit to Tivoli Gardens.
Erected in 1843, Tivoli is a myriad of vintage fairground rides, colorful gardens, music and lights. The park is adored by people of all ages, so don't assume that it is just for children. With innumerable restaurants, quiet corners and a magical, romantic atmosphere, Tivoli has played an important role in Danish tourism and the lives of the Danes.
As well as being a city of fairytales, Copenhagen is also a grand royal city — home to the world's oldest monarchy. So it's only fitting that throughout the city there are a number of magnificent royal sites. In the city center are two palaces, Christiansborg, which is home to the Danish Parliament, and Amalienborg, the winter residence of the royal family.
Step inside Amalienborg and experience the past and present royal life. Amalienborg offers two royal experiences that let you get close to royal history through the last 250 years. The museum in Christian VIII's Palace presents the private interiors of the most recent kings and queens and an exhibit on the monarchy today with its many traditions.
In Christian VII's Palace you can walk in the footsteps of royal guests and be shown around the magnificent rooms where grand festivities are held. Each room reflects the modern taste of its period and the personalities of the kings and queens, whether in the military, Victorian, or knightly style.
The scope of the museum stretches back 150 years to Christian IX and Queen Louise, who were known as "the in-laws of Europe" because four of their children ascended to the thrones of England, Greece, Russia and Denmark, respectively. The museum collection bears witness to a strong family bond with many paintings and cherished photographs of the large family. From the museum there is access to the magnificent royal reception rooms.
Not to be missed is The Gala Hall decorated in neo-classical style at its zenith, and The Appartement Hall in which Bertel Thorvaldsen's gilt-bronze figures are on display. You can also opt to visit the Amalienborg Palace at midday to catch the ceremonial changing of the guard. Each day the guards parade through Copenhagen, beginning their journey at another of the city's royal buildings, Rosenberg Castle.
For a break in sightseeing, the sun-kissed Nyhavn area is the perfect place to relax with a cup of coffee or Danish beer. With cozy cafés and bars lining a pretty canal, it's no surprise that on a warm summer's day, Nyhavn comes alive. The vibrant spot is one of Europe's most romantic heritage harbors. Once home to shady sailor's joints, today's Nyhavn is a picture-postcard dining spot. The name Nyahvn means "new harbor," although the canal was dug by Swedish prisoners of war from 1971 to 1973. Hans Christian Andersen also penned his fairytales "The Princess and the Pea" and "The Tinderbox" in this centuries-old harbor. It's the classic place to go with its old, colorful buildings.
Just a two-minute walk from the bustling Nyhavn Canal you can find Ofelia Plads. Here you can enjoy sundown jazz with a view and an open-air reverie to old schooners. Food trucks and open-air events also add buzz. To reach the wharf, walk around the Royal Playhouse along the waterfront promenade. Don't forget to walk to the end for a splendid harbor view.
Copenhagen is filled with many wonderful parks and green spaces where you can explore and relax. The city is also really well set up for bikes with cycle lanes everywhere. There's an iconic structure called the Bicycle Snake, a bridge that connects the city and transports cyclists across the harbor on an aesthetic ride above the harbor basin. Copenhagen is leading by example with sustainability, too; you can even take a trip on a solar-powered boat.
Not that many years ago Copenhagen was a city that would partially close down once the tourist season was over. On weekdays in January, February and March you had the city somewhat to yourself, for better or worse. The city saw few tourists in the early summer, and it could take many months for Copenhagen to wake from its hibernation.
Not so any more. Copenhagen has become a city that lives life to the full and has a lot to offer 365 days a year. A great deal has happened in Copenhagen over the past couple of years. In fact, the city is opening a new circular metro line today, Sept. 29. It will be the most expensive investment in Copenhagen history. If you have the good fortune to be in the city in October or at the end of the year, the Tivoli garden will be reopening for Halloween, an emerging Danish festival in recent years, or for the Christmas season, which starts around mid-November.
With an expert local guide showing you around the city, your time ashore will be so much more rewarding as you discover wonderful Copenhagen.
* * *
You can email the author at [email protected].