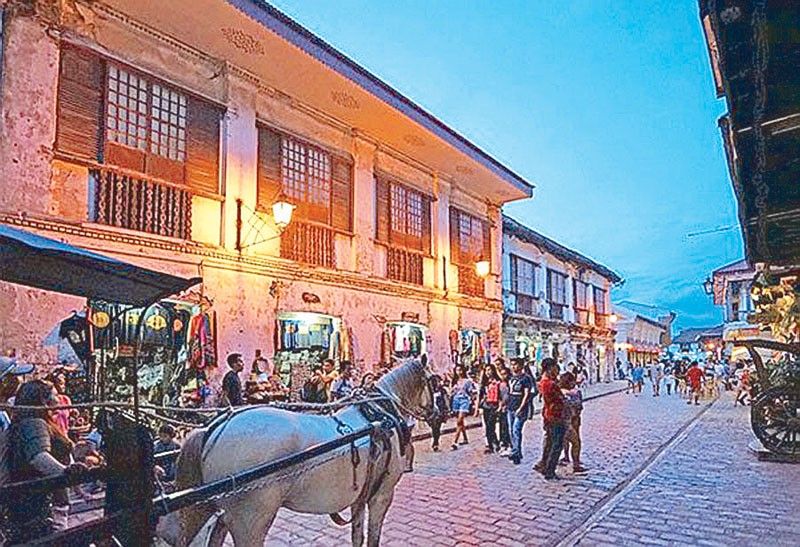 Vigan included in CNN's most picturesque towns
MANILA, Philippines — The Department of Tourism (DOT) is lauding the inclusion of Vigan City in Ilocos Sur in CNN Travel's list of 13 of Asia's most picturesque towns.
"The City of Vigan's heritage, the Hispanic architecture and the food make it a picture-perfect site and deserving of the spot in the CNN list," Tourism Secretary Bernadette Romulo-Puyat said.
CNN described Vigan as "one of the best places to experience Spanish colonial-era architecture in Asia."
"The CNN citation of the City of Vigan means that sustainable tourism is not just about environmental protection but also the preservation of the country's history and culture," Puyat said.
Established by the Spanish in 1572, Vigan is among the World Heritage Cities of the United Nations Educational, Scientific and Cultural Organization (UNESCO).
"Travelers will find the vast majority of the colonial buildings around the central square, Plaza Salcedo, including the white and yellow St. Paul's Cathedral. The beautiful Baroque structure was first built in 1641 and then restored after several earthquakes and fires," CNN's Kate Springer said.
She also mentioned the plethora of must-see Instagrammable landmarks at Vigan City including Plaza Salcedo and the trade center at cobble-stoned Calle Crisologo.
"A short walk south, Calle Crisologo is another major landmark. The cobbled street features well-preserved heritage houses, alfresco bars and kalesa (horse-drawn carriages) that transport you back in time," Springer said.
Vigan is joined by other Asian cities such as Hoi An in Vietnam, Yufuin in Japan and George Town in Malaysia, among others.
Puyat said Vigan City showcases the local government's efforts in preserving its ancestral houses by mandating thorough research and documentation of the buildings' original design before permitting any restoration work.
"A touch of Spanish colonial style is also a requirement for the design of new structures in the area to complement the City's preservation and tourism program," the DOT said.
"Family ancestral houses are transformed into museums, souvenir and antique shops and restaurants while maintaining its original Spanish style influence," it added.
Selected as one of the New Seven Wonders Cities in 2014, Vigan's attractions include the pottery workshop, food adventures with its established culinary scene that features unique native dishes such as bagnet, a deep fried crispy pork belly dish; poqui-poqui, a mixed vegetables dish and empanada, a stuffed fried pastry.