Disney Magic afloat in Europe
August 25, 2019 | 12:00am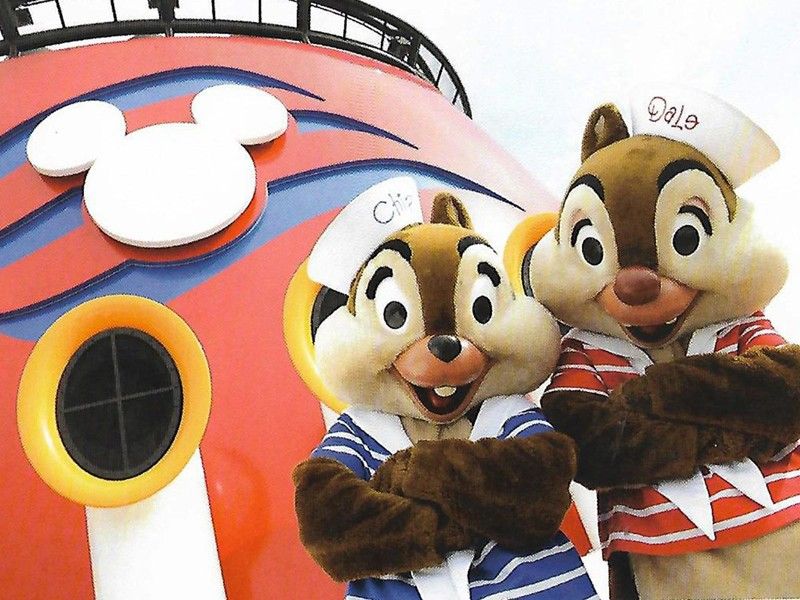 A cruise aboard Disney is a whimsical and spectacular experience. You will never forget your Disney vacation—the way it felt like walking down Main Street, USA, watching spectacular fireworks light up the night sky and stepping into new worlds as your favorite stories come to life. There are many words you can use to describe it, but in the end there's only one that really fits — magical. And before you have even left, you find yourself wishing you could return to the fairy tales, the happily ever-afters and dreams come true because one Disney vacation is not enough.
My sister Jaqui Dayrit-Boncan, her best friend Dr. Marite Vergara, my nieces Nikki Boncan Buensalido and Christel Boncan Constantino, together with their husbands Jason Buensalido and Mike Constantino, plus their adorable kids Annika Buensalido and Pablo Constantino (both three years old) and I recently took a 10-day cruise aboard the Disney Magic Cruise line from Copenhagen, Stockholm, Helsinki, Tallin, St. Petersberg back to Copenhagen. It was an unforgettable cruise that I recommend to everyone. From Manila, we flew comfortably on Qatar Air to Doha then to Copenhagen.
The captain and his command team shared interesting facts about the Disney Magic during the welcome cocktails on the ship. The overall length of this ship is 964 feet or 294 meters and the overall width of the ship is 105.8 feet or 32.25 meters. She is just able to make it through the Panama Canal — this makes her a Panamax Ship. The tonnage of each anchor compares to the weight of 3 elephants (approximately 28,200 lbs.). He also mentioned how the exterior colors of the ship are selected because they are the colors of Mickey Mouse.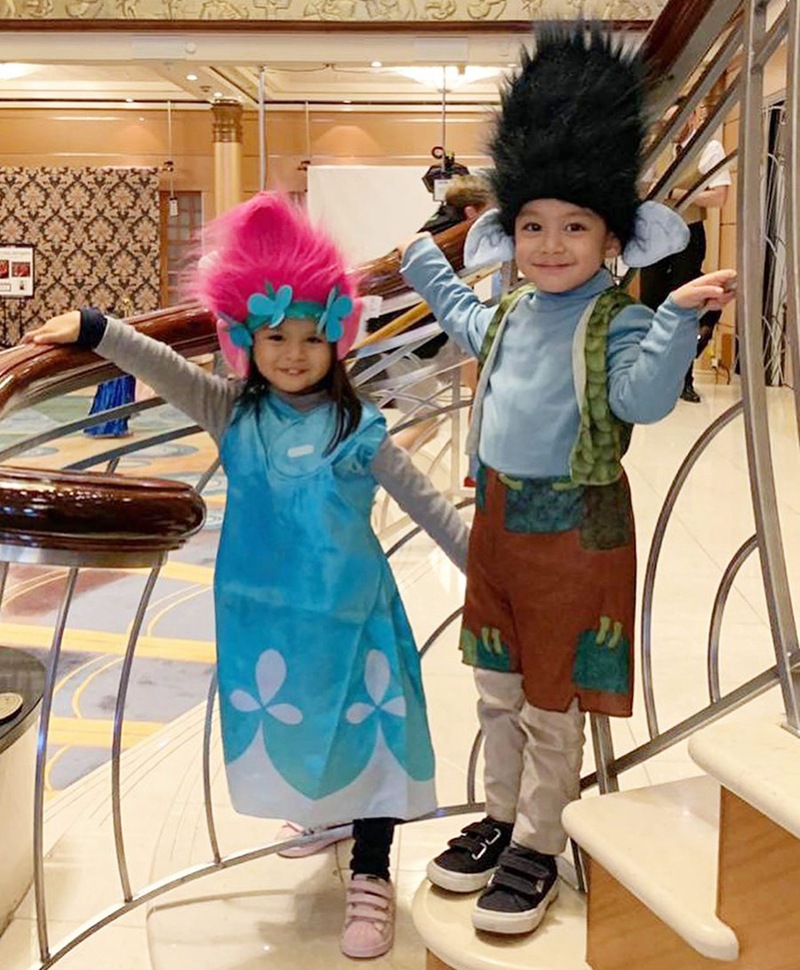 Annika Buensalido and Pablo Constantino play inside the Disney Magic Liner. Photo by Nikki Buensalido
The shore excursions in the different cities were very special but travelling aboard the Disney Magic made the wonderful difference for this trip. I never saw Annika and Pablo so animated as they visited every nook and cranny of the ship, having their photos taken with Disney characters such as Mickey Mouse, Minnie Mouse, Pluto, Rapunzel, Sleeping Beauty, Cinderella, Elsa and much more. At the Animators Palate restaurant where we dined most of the time, Annika and Pablo screamed, "We love it!"
Each night, there was a themed dinner that consisted of gastronomic fare like lamb, steak, lobster, scallops and molten lava cake, crème brulle and so much more. Check out these dining places to realize the variety of cuisine they have aboard the Disney Magic. We enjoyed the rotational dining where one can enjoy a different restaurant a night. The setting changes while your table number and service team stay the same—so there's a helpful friendly face exactly where you ought to find it. Our staff included the best ever named Reeve Allen Salumbides and Made Ahdi Martaedi from the Philippines and Indonesia respectively.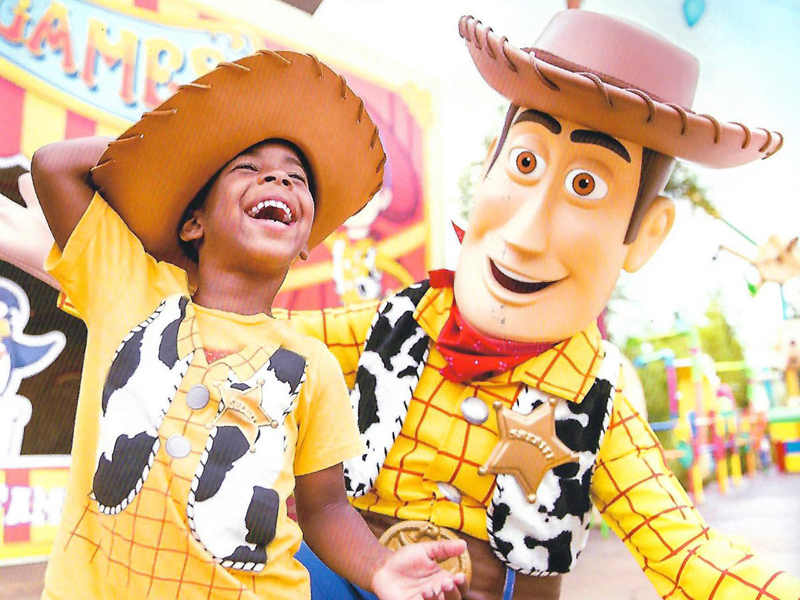 Meet Woody of Toy Story aboard the Disney Magic Liner.
On Deck 3, you can find restaurants inspired by Disney films. Rapunzel's Royal Table features a royal feast where we experienced memorable characters, flavors and original music inspired by the film Tangled. Lumiere's, on the other hand, features exquisite continental cuisine with a French flair served in a grand dining room reminiscent of a classic transatlantic ocean liner. The place is inspired by the song Be My Guest from the hit movie Beauty and the Beast.
The Poolside Sandwiches & Snacks allowed us to enjoy hamburgers, chicken and other classic American fare along with freshly made gyros at Duce-in Diner, located on Deck 9. Other places we tried on Deck 9 included Pinocchio's Pizzeria and Daisy's De-Lites where they served healthy options such as fresh fruits, salads and sandwiches as well as a variety of soups and daily specials with a create-your-own theme. There are also open-air movies in the deck where Jaqui, Marite and I watched nightly like Maleficent, Lion King and other Disney favorites.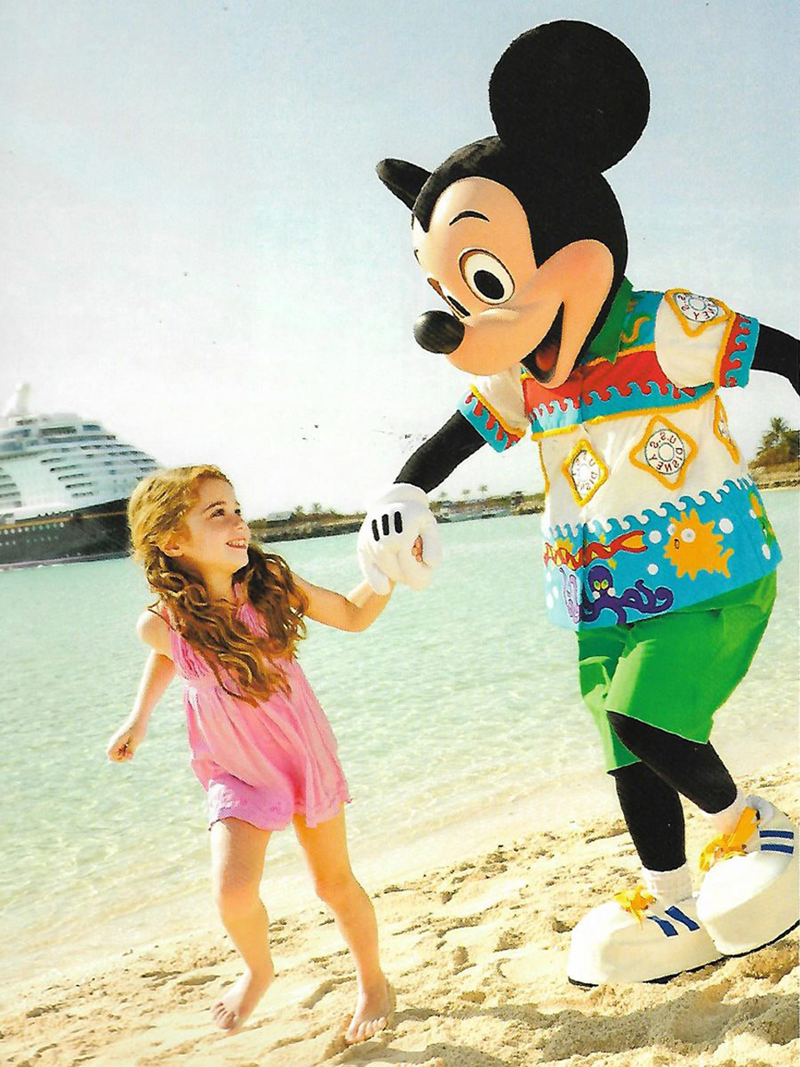 Shore excursions aboard the Disney Magic add excitement to your cruise.
Frozone Treats allowed us to chill out with a super cool refreshment! This poolside spot mixed up refreshing, frozen-fruit smoothies, specialty coffees, fresh juices and more for the entire family to enjoy — morning, noon and night! Pablo loved the strawberry ice cream while we adults enjoyed the banana ice cream.
Other places included the Cabanas on Deck 11 where we could stroll along the boardwalk for a casual breakfast or lunch. And on select evenings, guests could enjoy a casual sit-down experience. There's also the Promenade Lounge on Deck 3 where we could mingle with fellow guests while enjoying a refreshing beverage. And lastly, the Cove Café where adults found peace and quiet as well as gourmet coffee, flavored iced teas, wine and cocktails.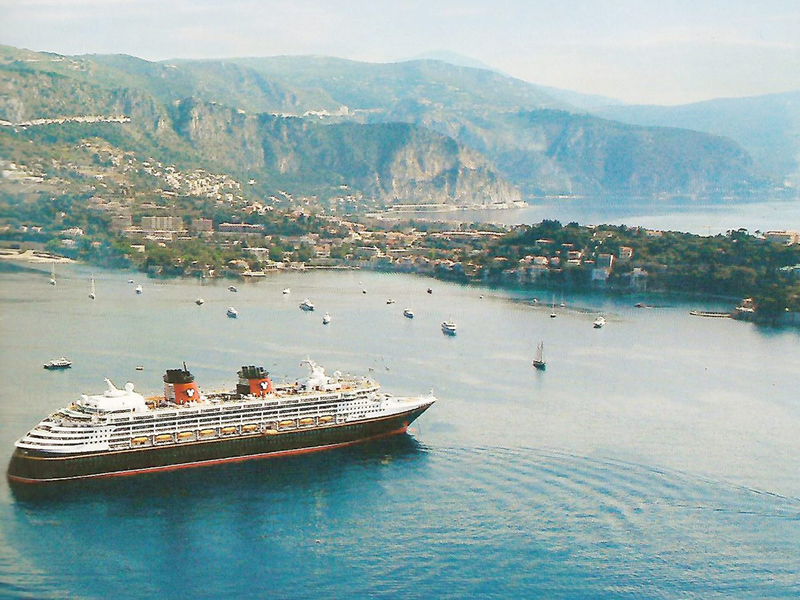 Get on board with a Disney cruise in Europe.
There are entertainment places aboard the ship that kids and adults can all enjoy. The Walt Disney Theatre is a state-of-the-art venue that provides an impressive setting for original, Broadway-style entertainment. In true Disney style, production shows are amusing yet heartwarming, innovative yet nostalgic. The advanced effects and talented performers keep the audience engaged from start to finish. Another place for first-run movies was the Buena Vista Theatre. A theatre that features 3-D technology, bringing a whole new dimension of cinematic entertainment to the high seas. Pablo watched Toy Story and kept repeating out loudly the lines from the film. He simply loved the film! Annika watched Lion King and enjoyed it as well.
There are Disney Cruise Line deck parties which are basically music and dance extravaganzas that deliver excitement with a dose of Disney magic. Guests can also listen to live musicians. Look out for special themed sets paying tribute to some of your favorite musical genres and artists.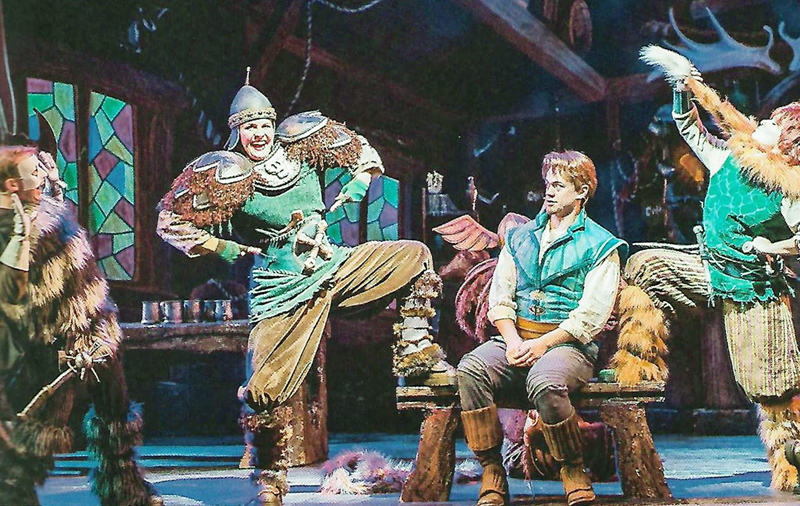 Walt Disney Theatre provides one-of-kind shows and state-of-the-art entertainment onboard the Disney Magic cruise line.
Open-air activities include invigorating workouts on the 1/3-mile running track or the more cruise-traditional shuffleboard. Jason was able to work out twice or thrice aboard the ship. There is also the Aqualab where families can frolic among poplets, geysers and bubblers in the fun water play area. Nephews' Splash Zone is for children three years of age and under who are not yet potty trained. In here, water jets flood the children's splash deck with fun. Goofy's Pool & Funnel Vision is where the families can gather to swim, sunbathe and watch classic Disney animated features, movies, major sporting events and more on the giant Funnel Vision LED screen. Lastly, the Quiet Cove Pool is a retreat exclusively for adults to swim and sunbathe.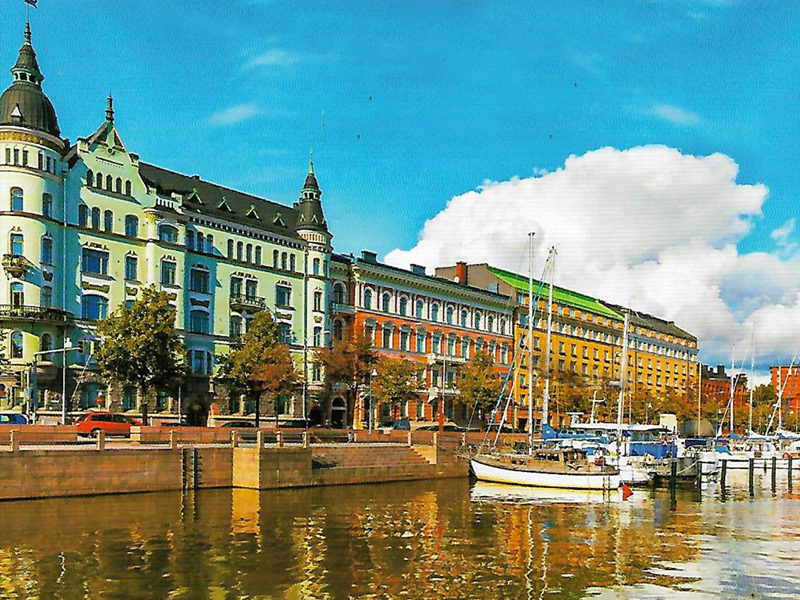 Helsinki port of call: additional adventures on the Disney Magic Cruise.
Youth activities included the "It's a Small World Nursery," Disney's whimsical area where babies and toddlers three years old and younger are safely cared for by trained counselors. This inviting and comforting space provides interactive, hands-on features that will delight the curious tiny tots who are ready to explore. The little ones can also enjoy the Disney's Oceaneer Club and Lab. Disney's Oceaneer Club offers exciting activities on the high seas where children ages three to 12 can interact with Disney characters and become immersed in the classic fairy tales. Children get a chance to play on the delightful Slinky Dog slide, fight crime with Captain America at MARVEL'S Avengers Academy and experience the world of Disney Junior. The Disney Oceaneer Lab, on one end, is where children can learn the skills of the Disney animators. Here, they can become a sleuth to solve mysteries with Disney Characters and participate in extreme and sloppy science experiments and special cooking programs.
The Bibbidi Bobbidi Boutique is where children can receive the royal treatment where they choose from a variety of pixie-dusted, magical transformations. The Scuttle's Cove is an activity area on Disney Castaway Cay staffed by the ship's counselors and available for children. With organized activities, a whimsical water-play area and Monstro's Point, kids will be delighted all-day long.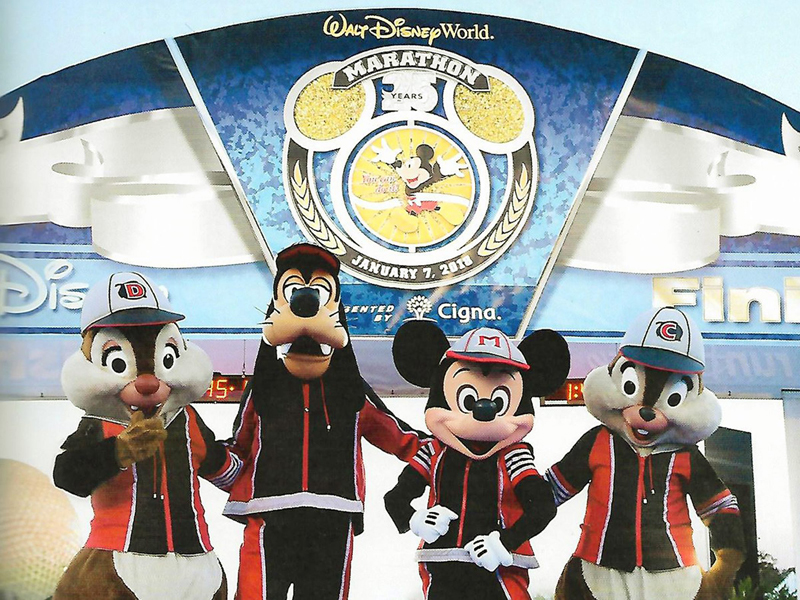 Chip & Dale, Goofy and Mickey Mouse will entertain you aboard the Disney Magic.
So why choose a Disney Cruise? Enchanting entertainment, outstanding dining options, spacious staterooms, fun-filled pools and waterslides plus their very own private island on select itineraries are yours to enjoy on a Disney cruise.
Cruising with Adventures by Disney is a wonderful way for families to experience the heart of Europe. It all starts aboard your luxury-appointed cruise ship—where you'll only need to unpack once and have everything you need close at hand. And because it's an all-inclusive vacation, all the essentials for an unforgettable family vacation are included in your stay. It's active and immersive, too. Imagine biking in Copenhagen, Helsinki or Stockholm, learning archery at the historic castle of Tallinn in Estonia. And since these are Adventures by Disney-exclusive sailings, you'll enjoy world-class service from your crew, and, of course, your Adventure Guides.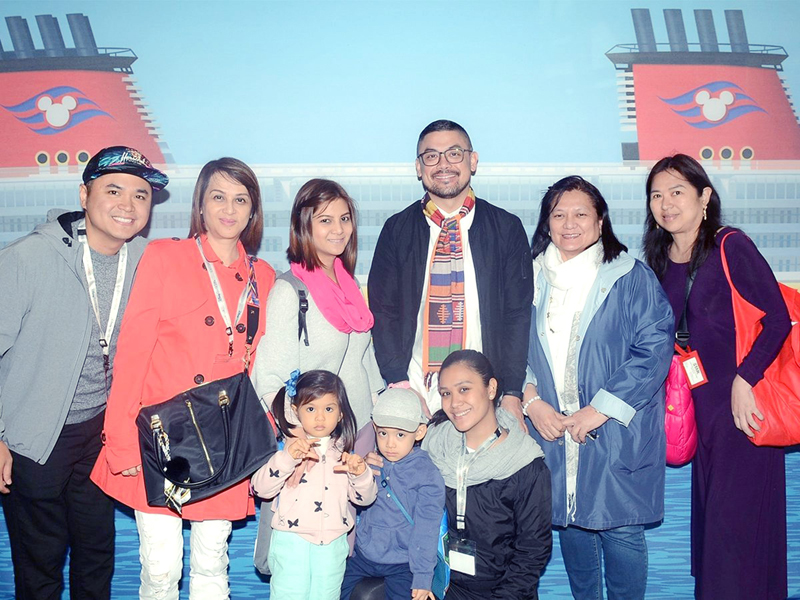 The gang is here to enjoy culinary treasures, wonderful hospitality, amazing clubs for kids and adults, Disney characters, Broadway style shows and some of the best spas at sea. (From left) Jason Buensalido, Jaqui Dayrit-Boncan, Nikki Buensalido, Mike Constantino, Dr. Marite Vergara, the author Christine Dayrit with Annika Buensalido, Pablo Constantino and Christel Constantino.
* * *
For more information, go to https://disneycruise.disney.go.com/.
Email the author at [email protected]