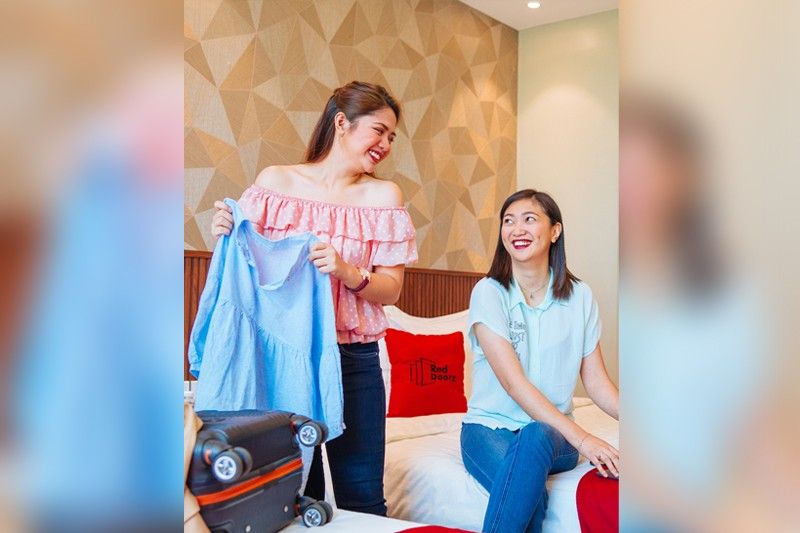 With 150 properties in the Philippines, RedDoorz promises a safe, affordable, and reliable stay for all kinds of travelers.
Photo Release
RedDoorz: Big on city experience, bigger on hotel savings
MANILA, Philippines — When travelers find themselves in the big city—foreign or familiar—and in need of a place to stay, they take into consideration several things. Budget is almost always the top concern, knowing that hotel accommodations in prime locations may be costly.
Now they don't have to.
Whether vacationing with family, planning a group study with college buddies, looking for a place to crash after a night of partying, or simply wanting to de-stress from work or school, there's a safe and cozy yet budget-friendly sanctuary for travelers.
Introducing RedDoorz, the largest- and fastest-growing, technology-driven hotel management and booking platform in Southeast Asia.
With over 1,000 properties scattered throughout the region—150 in the Philippines alone—the company promises a safe, affordable, and reliable stay for all kinds of travelers.
Since its arrival in the Philippines in 2018, it has managed to expand to 10 major cities in the country, including Metro Manila, Iloilo, Palawan, Bacolod, Metro Cebu, Davao, Pampanga, and Tagaytay.
Last July 30, select members of the media were invited for an exclusive sneak peak of their premium properties in Trinoma and South Triangle, both strategically located along main thoroughfares, and nearby malls and MRT stations. These prime locations are matched by amenities and services to benefit an ever-growing client base.
"There's really a lot of growth and opportunity in the industry, especially in the Philippines. That's why you see a lot of 'Mom-and-Pop' hotels starting to offer standardized hotel stays because there's a huge demand for it, even if you move outside Manila. So we partner with them...providing guaranteed service and affordable stay," said Ray de Jesus, country marketing manager for RedDoorz.
Best prices, easy access
Customers, either locals or foreigners, who book with RedDoorz can expect a great experience on services and facilities.
Not only can they take advantage of affordable prices, they are also provided Service Guarantee and standardized amenities such as free WiFi, satellite television, beverages, and toiletries, among many others.
Because of this assurance, travelers enjoy their tours and activities at their destinations even more. If they're there for business and not leisure, then they can accomplish tasks more effectively after a restful night.
As part of its diversified offerings, RedDoorz accommodations come in three tiers: Standard, Plus, and Premium, all under the promise of "best price." It also has event-ready spaces for those inclined to host happenings for bigger groups.
For easier accessibility, the company is also out with a mobile app that fast-tracks booking processes. Users can streamline searches, view photos, and read detailed descriptions and reviews of properties for more certainty and ease of mind.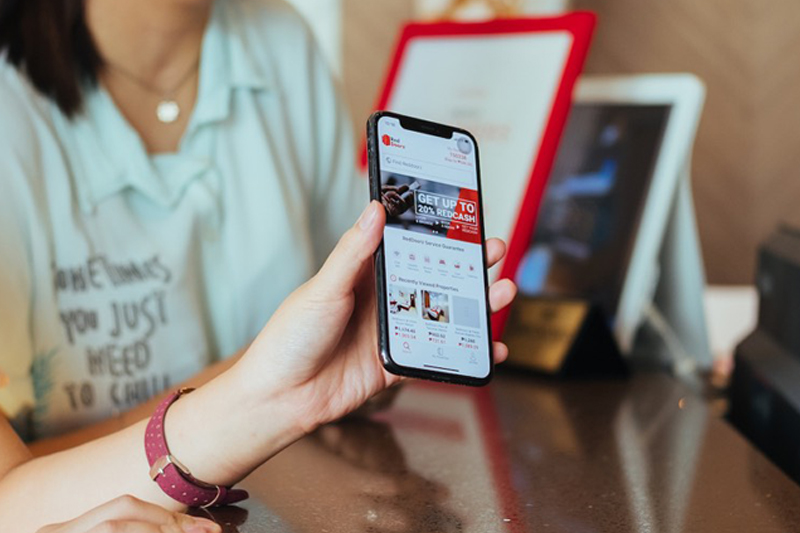 Booking via the website or app also gives customers up to 40% RedCash reward points that they can use for future bookings, as well as exclusive promotions, discounts, and partner deals through their RedClub membership.
Booking only takes three easy steps:
Select a desired RedDoorz Hotel
Tap the "Book Now" button and place your payment using your method of choice (credit cards, DragonPay via bank transfer and 7-Eleven outlets, online banking, and Pay-at-Hotel)
Once payment is done, a confirmation email will be sent you will all the details to make sure you're all set!
As a treat, RedDoorz is offering bookings for as low as P499 this August, so make sure to book now!
With RedDoorz, get ready to save on hotels, and not on experiences.
For more information, visit the RedDoorz website here, check out their Facebook page here, and download the mobile app on Google Play and iOS.