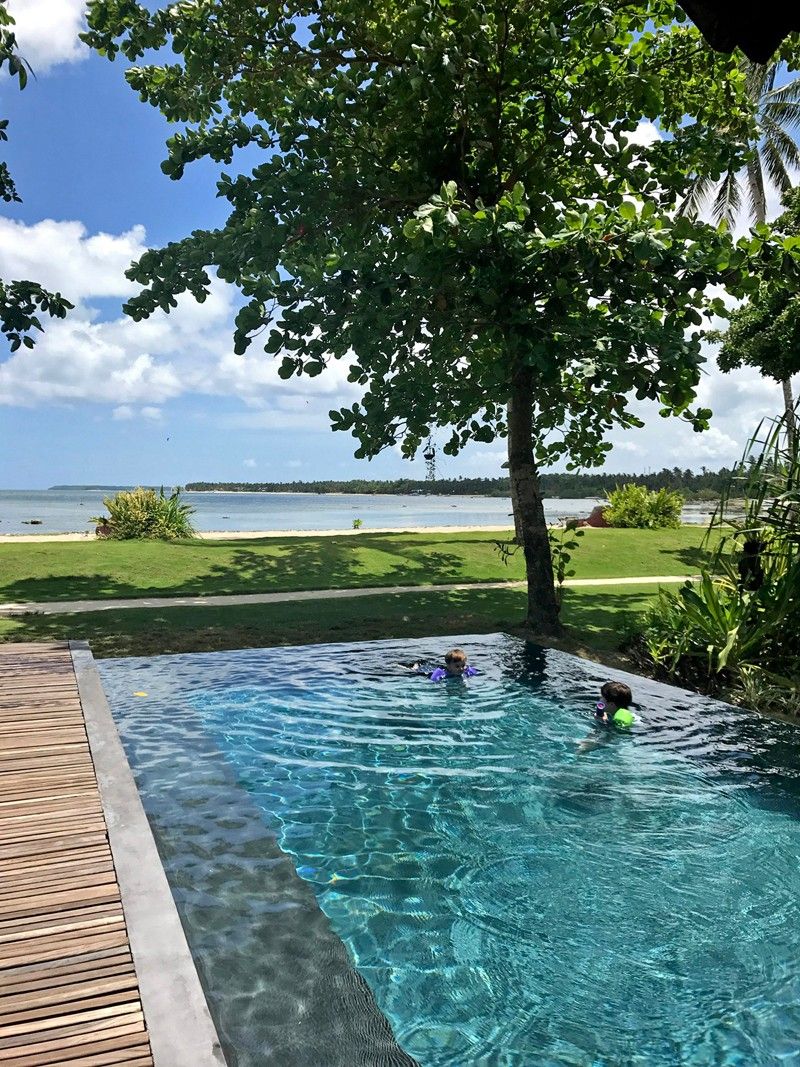 Quick summer family getaways
The city is scorching and there's nothing more stifling than being stuck in the urban jungle for summer. Let's not even mention the crazy cabin fever our kids get when they've been out of school for a few weeks and literally bouncing off walls! Everyone needs a break! Even if it's just a mini-one because not all of us may have the luxury of taking off on a long holiday for the sweltering months ahead.
Traveling last minute with kids is not that simple. It is crucial to choose the right place adapted to your needs. There are two important factors I like to consider when booking a stay with my kids: space and service. When you have small children like mine, their suitcases are bigger than mine, so having extra space in a room is such a big deal to us. Service is also essential, especially when traveling without a nanny. Left the toothbrush at home? Maybe in desperate need of diapers? How about off-the-menu French fries? Good service can really make a stay go from good to exceptional! Finding the right value-for-money establishment where you can have a bit of both is key!
Here's a roundup of my favorite quick escapes from Manila with suggested stays that are absolutely family-friendly.
Kalinaw, Siargao
Recently renovated and upgraded, most of the spacious villas at this gorgeous resort now have their own pools. We went last summer and it was the perfect little holiday with my kids. They spent all day in the pool, played in the sand overlooking the sea and enjoyed riding tricycles around the coastal area. More than anything, we loved just hanging out and enjoying quality time with the kids. We particularly loved how malambing the staff was and how relaxed everyone is. Kalinaw has great food and an amazing wine list, which means that if the summer crowds are just too much, you can just stay put and enjoy your holiday without even stepping out the door.
Visit www.kalinawresort.com.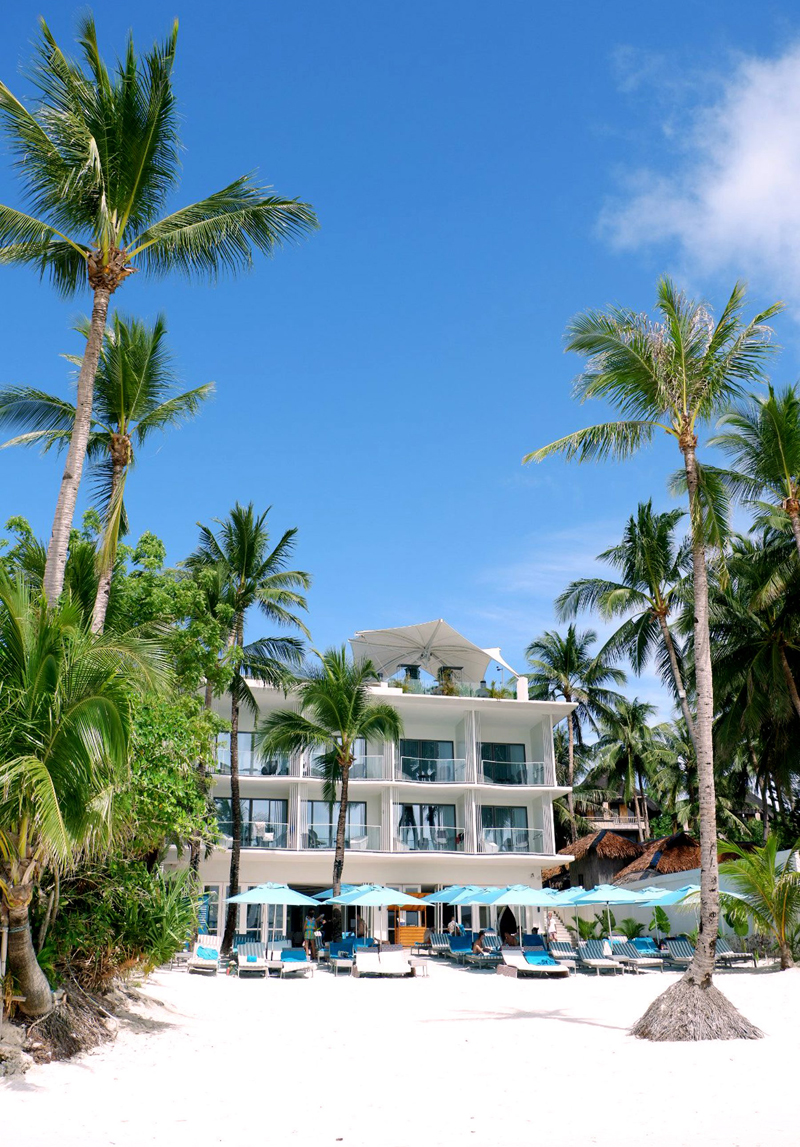 The Lind, Boracay
With it's well-enforced rules, Boracay has become a very family-friendly place. Gone are the days of "Laboracay" — White Beach is now a wholesome and safe place for families to enjoy the crystalline waters and glassy shores. Plus their sunsets are still unbeatable! The Lind has excellent service with probably the best pizza and grilled octopus on the island! They are also one of the only ones to have daybeds on the beach! The kids' club and shady pool are perfect for a midday hot sun escape. Moms can also get some downtime with a little bit of self-care at The Spa.
Visit www.thelindhotels.com.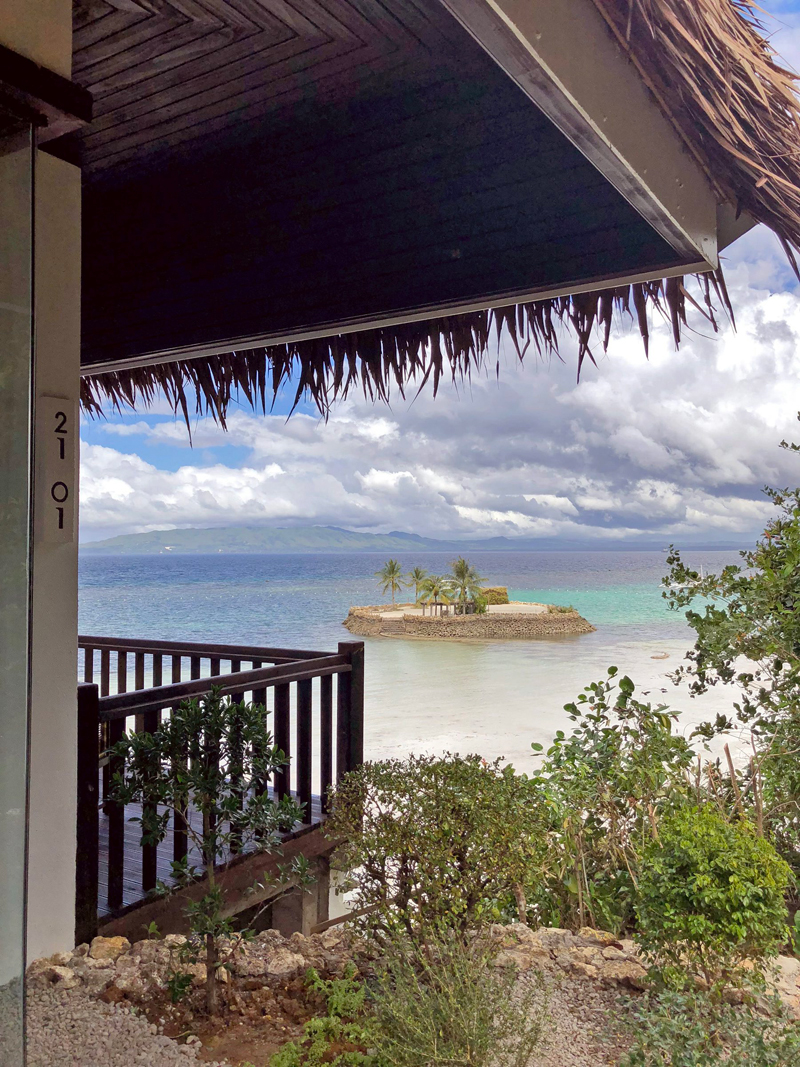 Mithi Resort and Spa, Bohol
Secluded in its own cove, Mithi boasts its own private beach with calm waters. When traveling with small children, this is an absolute bonus for me as I can sit on the sand and relax without having to worry about losing them on crowded shores. Book Room 2101 — it has the best view of the property with a stunning balcony overlooking the sea. It also has a little jacuzzi which kids would love. The staff is super friendly and is willing to accommodate most requests. The location is also near enough to the rest of the busy areas of Panglao island so you can easily head out for day trips to explore the wonders of Bohol.
Visit www.mithiresort.com.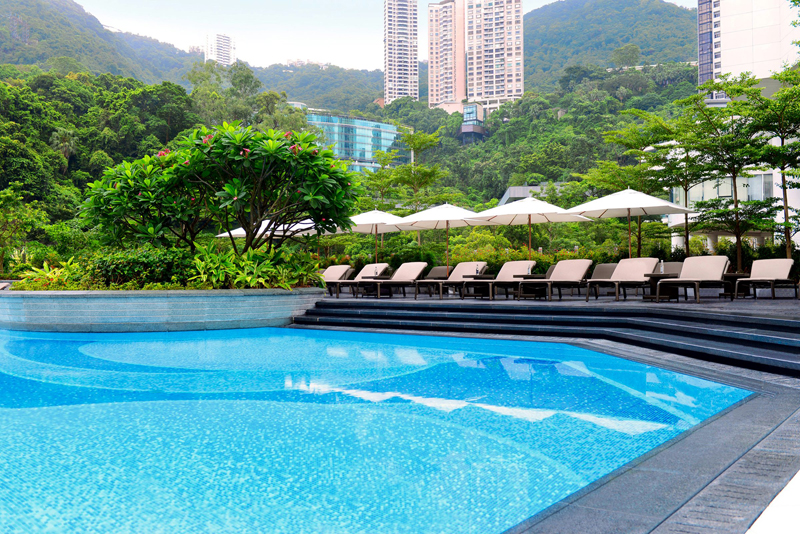 JW Marriott, Hong Kong
Hong Kong is the quintessential quick escape. Bypass Disney for the crowds and do visit Ocean Park; little kids love seeing all the animals. The city itself is a spectacular place to be with children. Tall skyscrapers, the double-decker buses, taking the ferry from HK side to Kowloon alone is already a great adventure! Our stay at the JW Marriott was beyond perfect! They have great views of the city, super centrally located with easy access to Pacific Place Mall and MTR. They offer newly renovated rooms with two double beds which is a really comfortable option when traveling with two kids. We stayed in a suite that had a huge living and dining area, truly making it a home away from home. The service was impeccable and super kid-friendly with amazing room service options, which is something I always consider when traveling with my boys. Nothing beats a great room service dinner and bottle of wine to unwind after the kids have gone to bed!
Visit https://www.marriott.com/hotels/travel/hkgdt-jw-marriott-hotel-hong-kong/.
Grand Hyatt, Bangkok
Bangkok is probably one of my favorite escapes. Great food, great bars, amazing markets, all kinds of options from the chic to the gritty. All at super-accessible prices. My last two trips were girl trips with my mother and sister and with some friends. Both times I stayed at the Grand Hyatt Erawan. The location is so central, the rates are so reasonable and the rooms very comfortable. What is unparelleled, however, is the famous Hyatt service. As soon as I arrived in the room, I was welcomed with a framed photo of my family and the latest book from my favorite author, with a note from the management! As if this wasn't enough, after an afternoon of shopping, while getting ready for dinner, I was pleasantly surprised by a knock on the door with a delivery of ice cold rosé wine! They accomodated all of our requests including receiving an order for pizza at the lobby at 1 a.m.!
Visit https://www.hyatt.com/en-US/hotel/thailand/grand-hyatt-erawan-bangkok/bangh.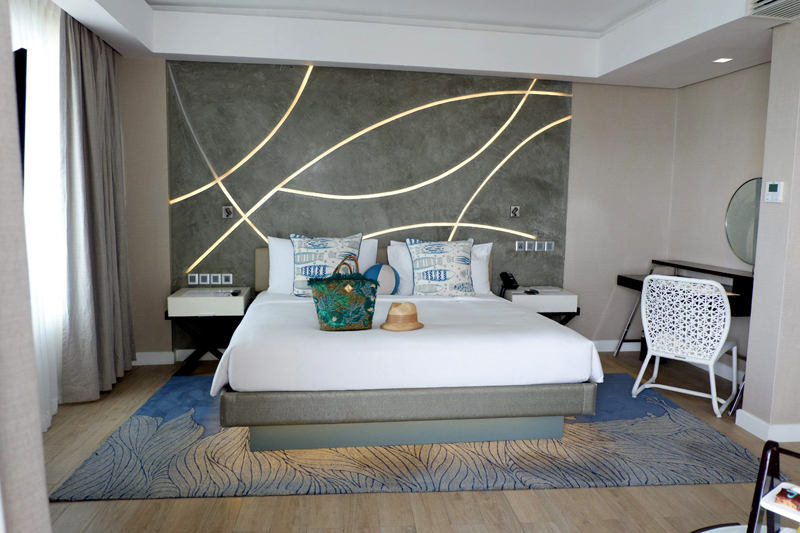 Fraser Suites, Osaka
Although my last trip to Osaka was far from being family friendly (read: drunken bar crawls and dancing on tables), it definitely left me with a yearning to go back and explore with my kids. The crazy colorful signs alone will excite them, not to mention it's also home to one of the biggest aquariums in the region and other obvious attractions — Universal Studios, Legoland and Umeda Castle. I love that Osaka is also really affordable in terms of food offerings. It's also incredibly easy to get around. Stay at the Fraser Suites for its great location and to have more space. Their one-bedroom suites come with a mini kitchenette and laundry that makes traveling with small kids easier.