Iran is irresistible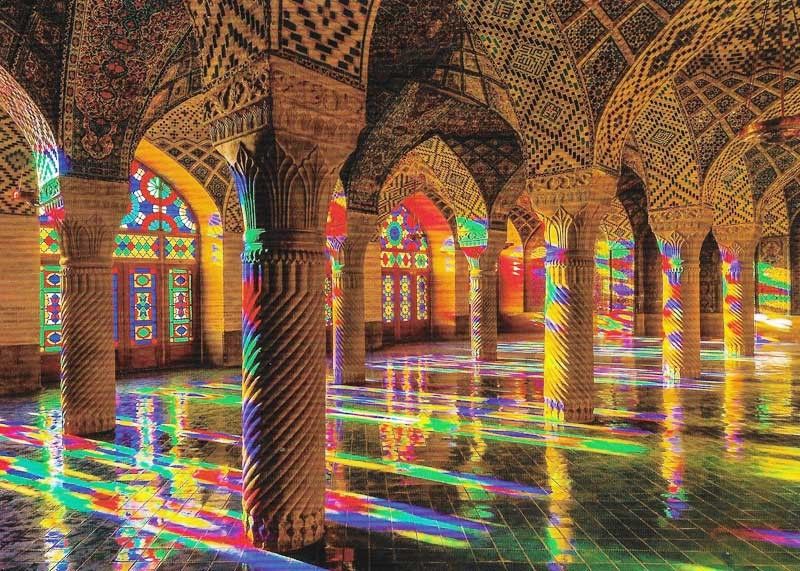 Iran is a jewel waiting to be discovered. This mountainous, ethnically diverse country of Southwestern Asia that I recently explored is a kaleidoscope of colors, flavors and spices. It is a dream destination where one will marvel at its immense beauty and culture.
Much of Iran consists of a central desert plateau, ringed on all sides by lofty mountain ranges that afford access to the interior through high passes. Iran—after seeing the beauty of the place, the kindness of the people and the sumptuousness of the food in Shiraz, Tehran, Persepolis and Esfah?n—is my new favorite destination.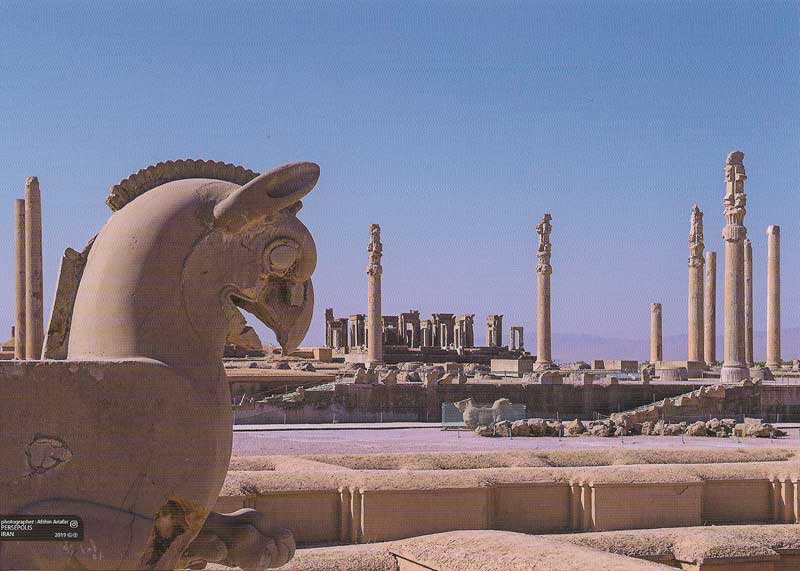 The Huma bird capital at Apadana, Persepolis, Iran is a UNESCO heritage site.
At first, because of what I heard and read, I was very nervous to come to this country but later on realized how safe the place and kind the people were. The change of heart happened instantaneously in Shiraz, the former capital of Iran, because the capital city of Fars province mimics serenity and peace. SShiraz is reachable via a two-hour flight from Doha. From there, the discovery of a lifetime took place.
Iranians that you meet on the street ask you how you are. They lead you to where you want to go. They offer you a cup of tea or two. No strings attached. They are very friendly to foreigners. Their countenance is very warm and convivial. They dialogue with foreigners and locals alike. They are very beautiful people with their sharp noses and lovely eyes.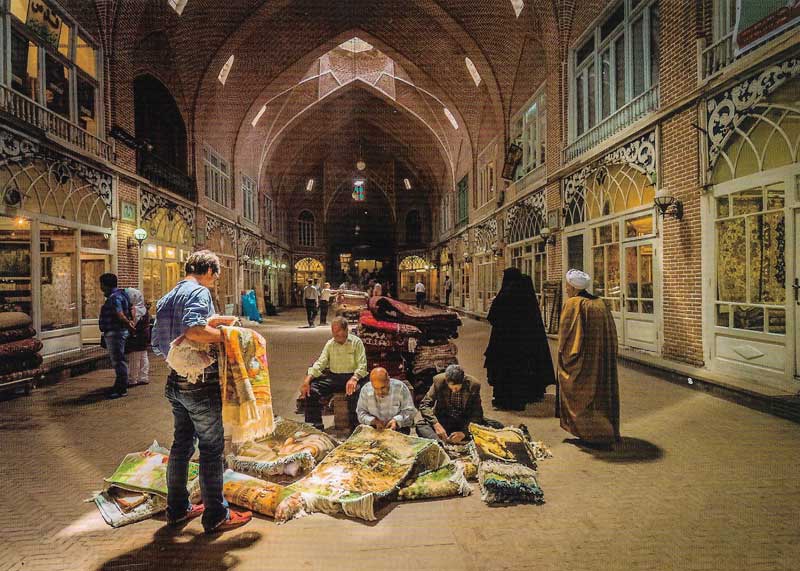 Be enthralled at the Bazaar of Tabriz in Iran.
I learned that the Iranians are a loving people who are kind and hospitable. Not knowing what to expect in this visit to Iran, I followed my instincts to join this group organized by Adams Express Travel. I was very touched by the people I met in this group. And touched all the more with the Iranian people we interacted with.
Before I embarked on this tour, I was directed to bring shawls and scarves to cover my hair and neck. With respect to the locals, this is what you must wear. So rich in culture, the women of Iran are still clad in either black or colorful kaftans, which cover themselves from head to foot.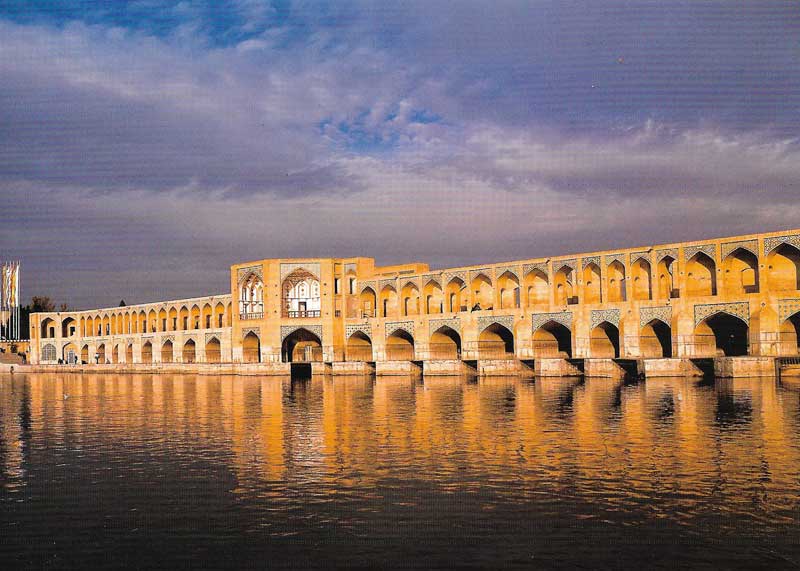 The Khajo Bridge in Esfah?n, Iran is truly a sight to behold.
My head turned giddy from all the dazzling sights. With Omid Sayed, the tour guide, as my teacher, I felt like I was drinking in history lessons of the most beautiful kind. I learned that this country is renowned for its exquisite gardens and architecture. Efforts were mounted to preserve historic buildings and expand the city's network of parks. Its capital Tehr?n, cities such as Esfah?n and Sh?r?z which we visited combine modern buildings with important landmarks from the past and serve as major centers of education, culture and commerce.
One must never miss to see the Imam Square in Esfah?n. This square is located in the center of the most beautiful city in all of Iran: Isfahan. 'He, who has seen Isfahan, has already seen half of the entire world', is an old Persian saying. This square is situated in one of the most beautiful and most interesting cities in the world and is one of the most iconic places in all of Iran.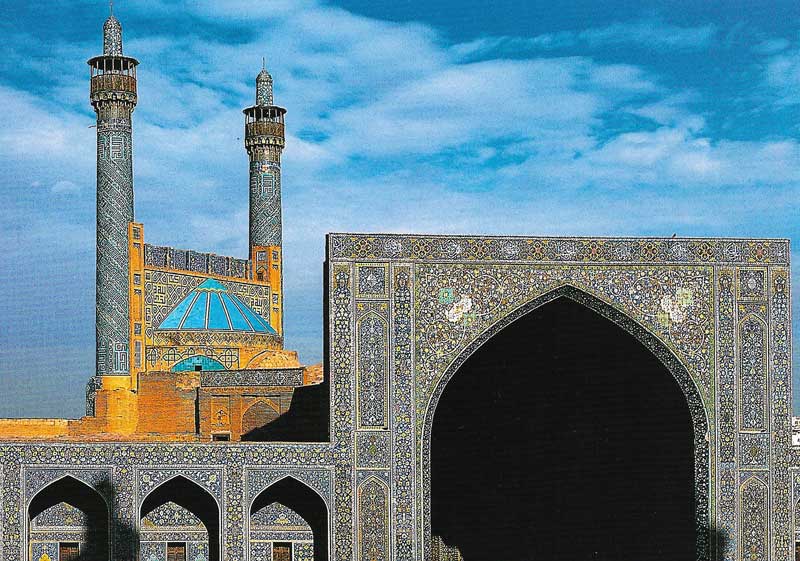 Imman Mosque in Estafan, Iran is located in one of the most beautiful squares in this city.
Celebrated as the heartland of Persian culture for over 2,000 years, Shiraz has become synonymous with Islamic education, romantic poetry and fine wine. It was one of the most important cities in the medieval Islamic world and was the Iranian capital when many of its most ornate buildings were refurbished.
A city of poets, Shiraz is home to the graves of Hafez and Sa'di, both major pilgrimage sites for Iranians. It's also home to splendid gardens and exquisite mosques. There's melody in the breeze that caresses you in Shiraz , especially if you witness the nearby Persepolis – the area's major tourist destination. I enjoyed walking through the mosques and the temples replete with mosaic tiles and marble domes.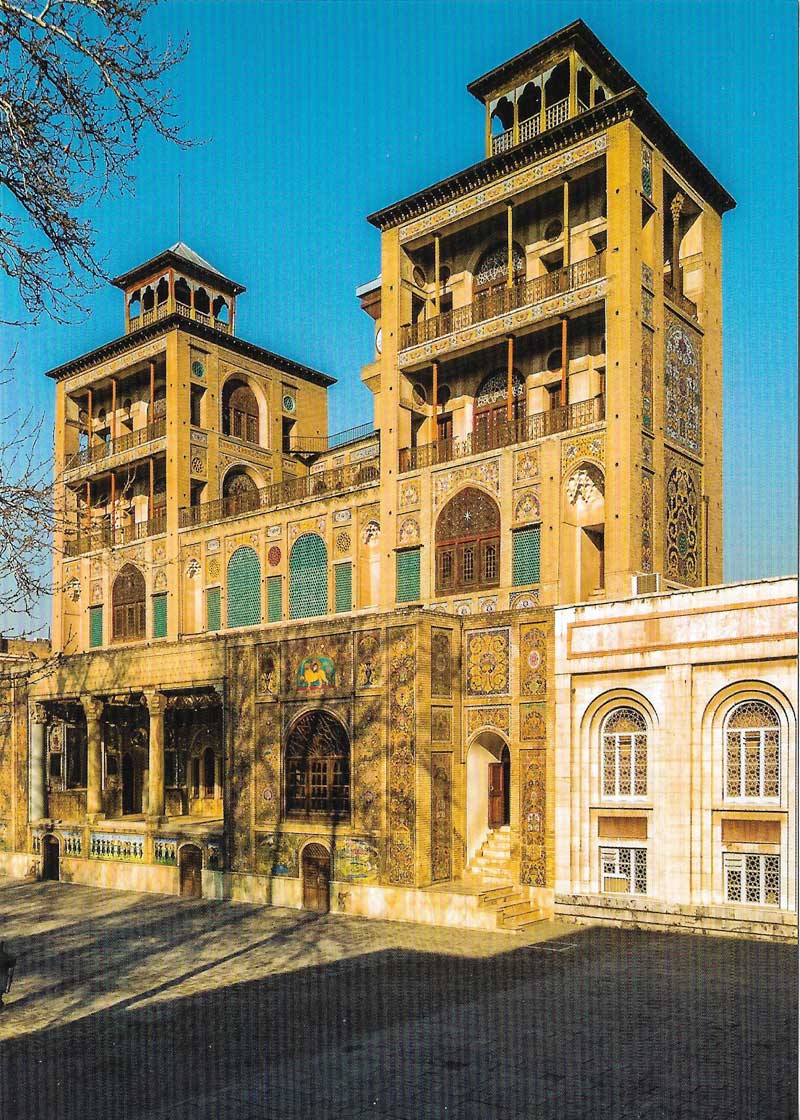 Gulistan Palace, Shams-oi Emarah Towers in Iran is a fascinating display of Persian crafts and culture.
Our group of 13 was driven in a very comfortable tour bus to the most glorious site in Persian history — the Persepolis, where we unearthed the most fabulous sights one can find here. We were in awe as we witnessed this UNESCO heritage sight.
Our gracious guide Omid Sayed shared that the site includes a 125,000-square-meter terrace, partly artificially constructed and partly cut out of a mountain, with its east side leaning on Rahmat Mountain. The other three sides are formed by retaining walls, which vary in height with the slope of the ground. From there, it gently slopes to the top.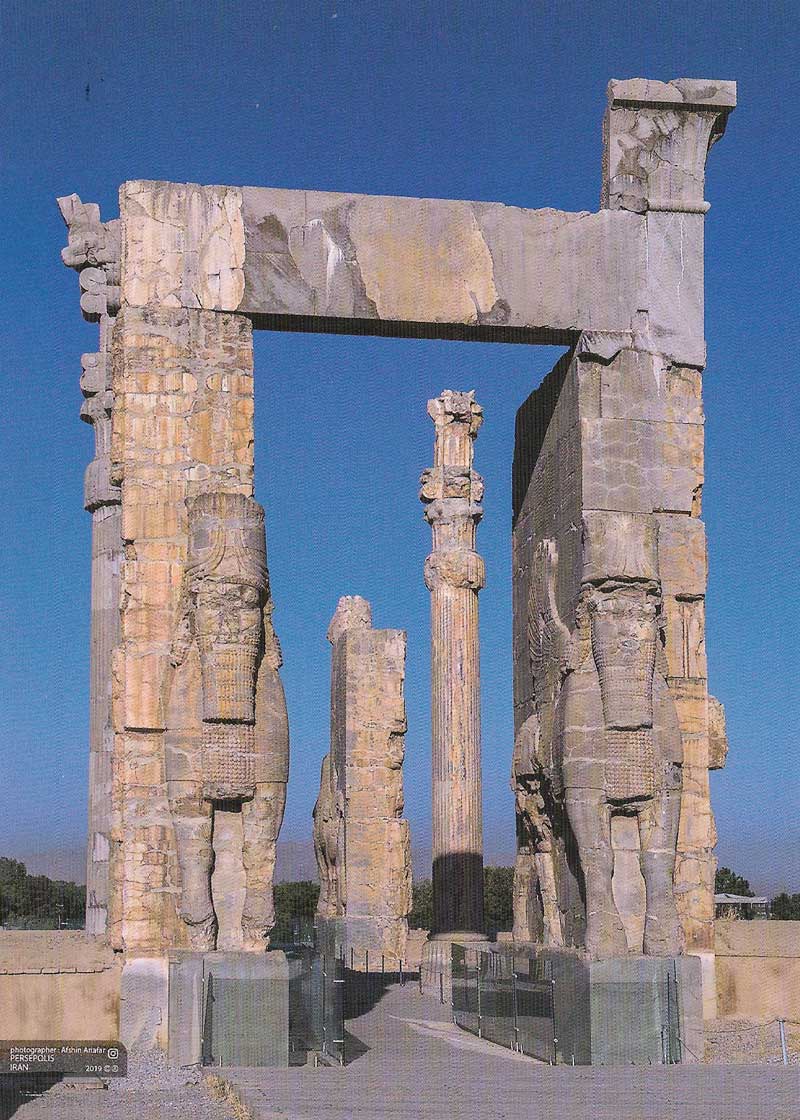 The famous Gate of All Nations in Persepolis.
We also learned that the archaeological evidence shows that the earliest remains of Persepolis date back to 515 BC. Cyrus the Great chose the site of Persepolis but it is believed that it was constructed by Darius I according to André Godard, the French archaeologist who excavated Persepolis in the early 1930s.
We visited Pasargad to see the tomb of Cyrus the Great. We also went to the Zoroastrian Fire temple and the Amid chakmaq square. The abandoned Tower of Silence was a very interesting place to see with the highest portals and minarets in Iran.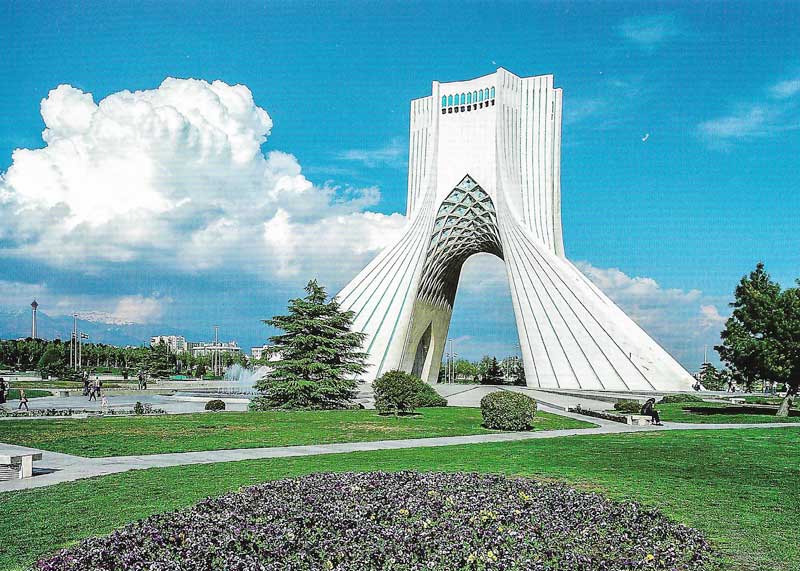 The Azadi Tower, a famous landmark in Tehran, shows modern architecture with Iranian influences.
Moving to Esfah?n we got acquainted with the city's historic monument. We visited the famous bridges and the Armenian quarter and the Tabahatee house. These were very historic sights. It was like walking through the pages of a history book.
Esfah?n is among Iran's top tourist destination for good reason. Admire its tree-lined boulevards, frolick in the Persian gardens and walk amidside the Islamic buildings gives it a visual appeal as a living museum of traditional culture. Walking through the historic bazaar, over the picturesque bridges and across the Unesco-listed central square are sure to be highlights of one's unforgettable trip.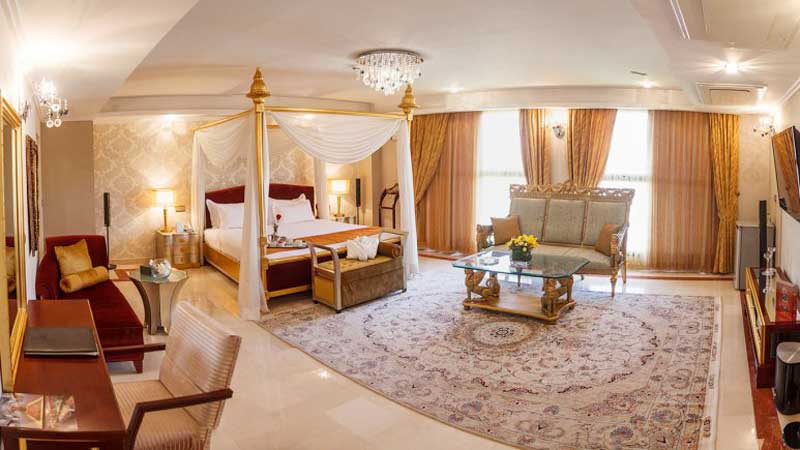 One of the luxurious suites of Espinas Palace Tehran.
The bazaars we visited in Tehran and Kashan were among the largest in the world where one could get scarves, carpets, trinkets, magnets and many other souvenirs. These items were all hand-woven and very intricate. The prices were very affordable. We were surprised that they looked expensive but they were quite affordable. No credit cards are allowed in business transactions in Iran. Rial, their local currency, is used.
In the north of Tehran proudly stands Espinas Palace Hotel, a peaceful heaven that exudes the elegant ambience of a real luxury hotel. Espinas Palace is a juxtaposition of the fine and contemporary modern comfort with a spectacular taste for the past. As one of Tehran's most premium buildings with exhilarating architecture, the beautiful Palace is an imposing city landmark, which boasts a magnificent lobby, dramatic public spaces and indulgently comfortable bedrooms. The hotel features all the amenities and services of a luxury five-star hotel with a unique feel-at-home atmosphere.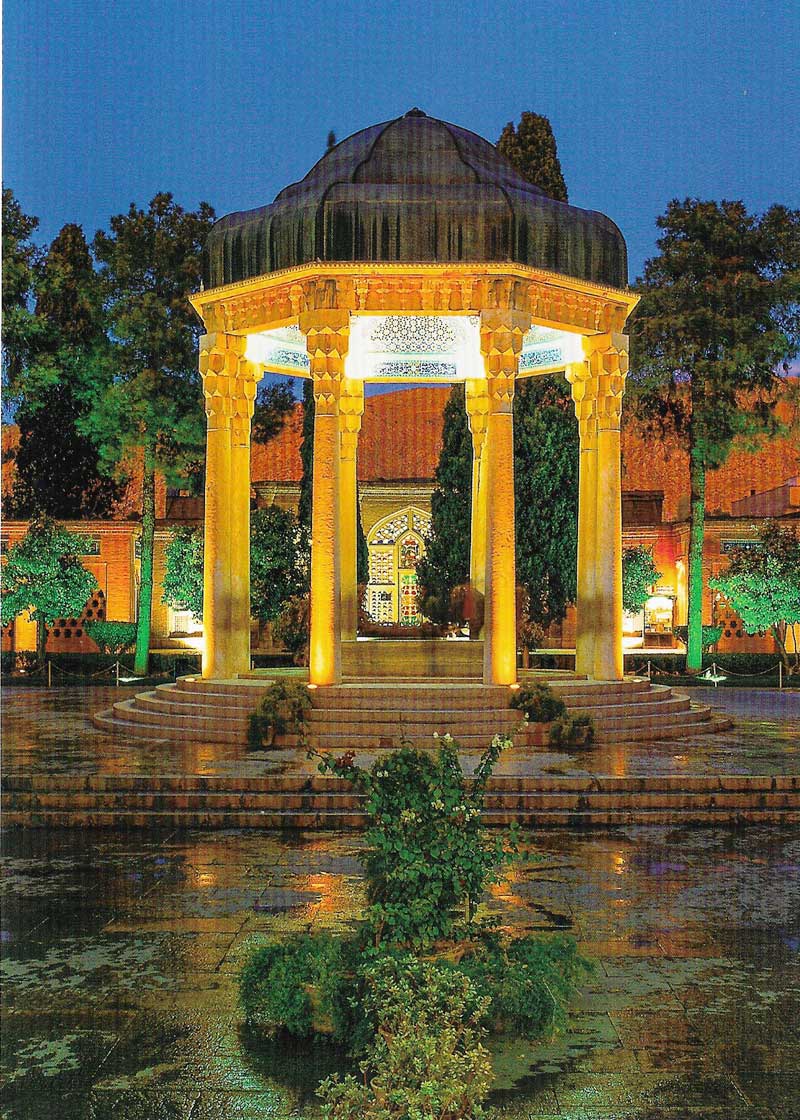 The Hafez Mausoleum in Shiraz Iran is located in a peaceful garden setting with an ambience of poetry and romance.
There are the usual Iranian traffic issues, but the city's agreeable climate, set in a fertile valley once famed for its vineyards, makes it a pleasant place to visit (except at the humid height of summer or the freezing depths of winter). Best time to travel is between March and May or late September to early November.
Each meal that we had in Iran was a feast. We enjoyed every meal after very extensive walking in 15 degrees cold weather. We feasted and enjoyed Iranian specialties like freshly baked breads, salads and main dishes of chicken or lamb . Food is very cheap in Iran. Fresh produce is plentiful. The cuisine is not spicy but flavorful.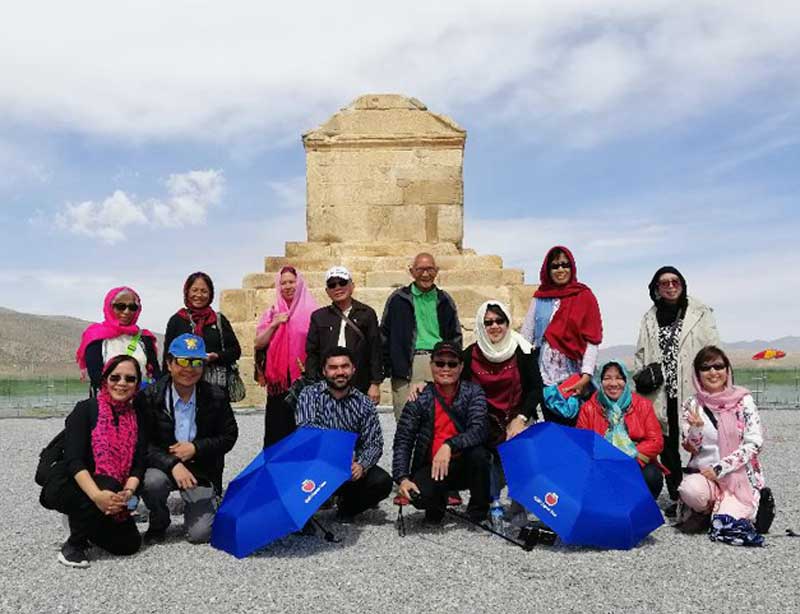 The gang's all here (standing from left) Violy Sagla, Fely Alinao, The author Christine Dayrit, Cris Constantino, Felix Copiaco, Leny Reyes, and Vangie Reyes. (sitting from left) Nema Ocon, Dr. Dick Angelia, Guide Ohmid Sayed, Joseph Liao, Penny Liao, Maura Constantino, and Dra. Cecile Angelia.
Iran is perfectly a safe and wonderful destination. I made the right decision and followed my instincts and am glad. Once you step inside Iran, you will be overwhelmed by its beauty and culture. The perfect time to visit Iran is now.
(E-mail the author at [email protected].)
(For inquiries on Iran, call Adams Express Travel at 521-1651/1638/1698 fax 521-2255. E-mail [email protected] www.adamsexpresstravel.com.)