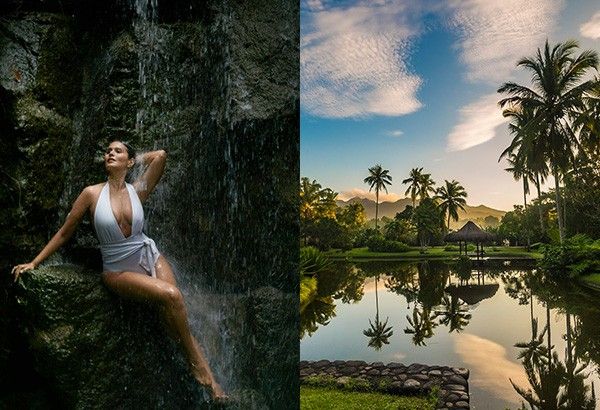 Actress Iza Calzado unwinding in Batangas
The Farm/Released
LIST: Travel updates for summer 2019
MANILA, Philippines — Summer is just around the corner!
For those making plans and looking for ways to cool down, check out the following travel updates, destinations and must-haves.
Philippines' first eco airport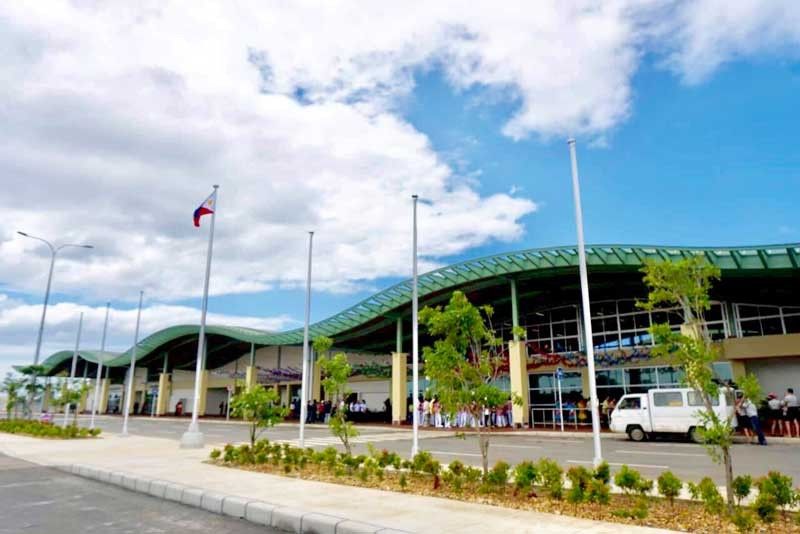 Bohol-Panglao International Airport - DOTR/Released
Tourists who will go to the world-class Alona Beach in Panglao, Bohol can now save time as the new Panglao International Airport is now open for operations.
AirAsia made its proving flight before President Rodrigo Duterte inaugurated the country's first "eco-airport."
Located in Bohol province, the new airport was reportedly built according to the highest standards of green and sustainable design such as the use of natural ventilation and solar panels.
It is also designed to accommodate two million passengers, more than double the capacity of the old Tagbilaran airport. The airport was also engineered to accommodate seven aircraft at one time, including large aircraft for international flights.
"We are delighted to be finally operating in the new airport that will offer our guest passengers one of the best airport experiences and facilities in the country. Aside from its sustainable and eco-friendly structures, Panglao International Airport provides access to international tourists making Bohol with its abundant attractions the next premiere destination in Asia," AirAsia Philippines chief executive officer and pilot Capt. Dexter Comendador said.
Comendador added that they aime to connect secondary cities or hubs and take Bohol to new heights and rise among the premiere tourist destinations not only in the Philippines but also in the whole of Southeast Asia.
"We are the official airline partner of Bohol province and tourism organizations for three years in a row through our Behold Bohol project since 2015. We feel strongly about supporting the growth and development of cities outside Metro Manila," he said.
From housing to resorts and hotels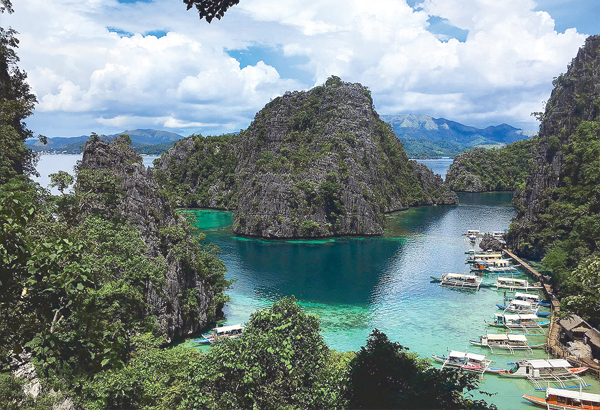 Palawan - The STARFile
Housing developer 8990 Holdings Inc. is now also venturing into hospitality business, which is set to introduce a diverse range of hotels, resorts and luxury establishments called 8990 Leisure and Resorts.
"The Philippine leisure and hospitality industry is on an upswing with the current administration focusing on tourism development. The launch of 8990 Leisure and Resorts definitely comes at a perfect time," said Willie Uy, 8990 Holdings, Inc. president and chief executive officer.
The company is looking at developing a total of 3,000 rooms in the next five years and eyeing to open in the following key destinations: Cebu, Makati, Davao, Palawan, Boracay, Siquijor, Alabang, Manila, Iloilo, Legazpi, Clark, Lapu-Lapu, Siargao, and Baguio.
The company's portfolio will include resort Adama, a five-star luxury family resort and hotel Kura, for the trailblazers who are seeking to indulge in the grandness of life, and Argo, a resident urban hotel in the city.
City 'staycation'
Hilton returns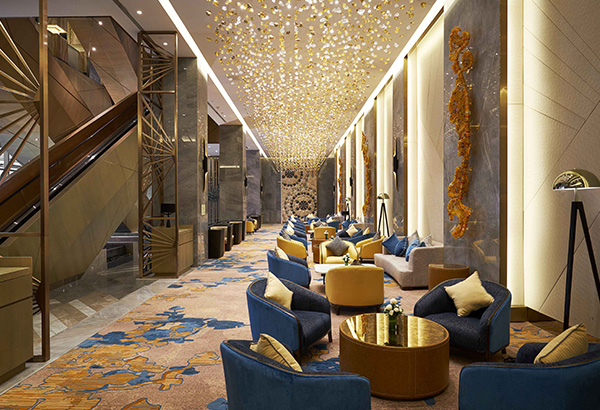 The launch marked the hotel brand's formal entry into the Philippine market. RWM/Released
Hilton Manila recently had its grand launch. The hotel is located within Resorts World Manila (RWM), touted as the Philippines' first integrated entertainment and tourism resort, and just across the Ninoy Aquino International Airport Terminal 3.
The launch marked the hotel brand's formal entry into the Philippine market and highlighted the company's innovations through its 100-year history and the warm and genuine hospitality that the company is known for.
The event opened with a rousing welcome remark from RWM's Chief Operating Officer Stephen Reilly, followed by an inspiring speech by hotel general manager Simon McGrath, who talked about the hotel chain's return to Manila through its invaluable partnership with RWM.
The hotel is said to be the first in the Philippines to have the digital key or keyless entry – an innovative feature that can be accessed exclusively via the Hilton Honors app.
Road trip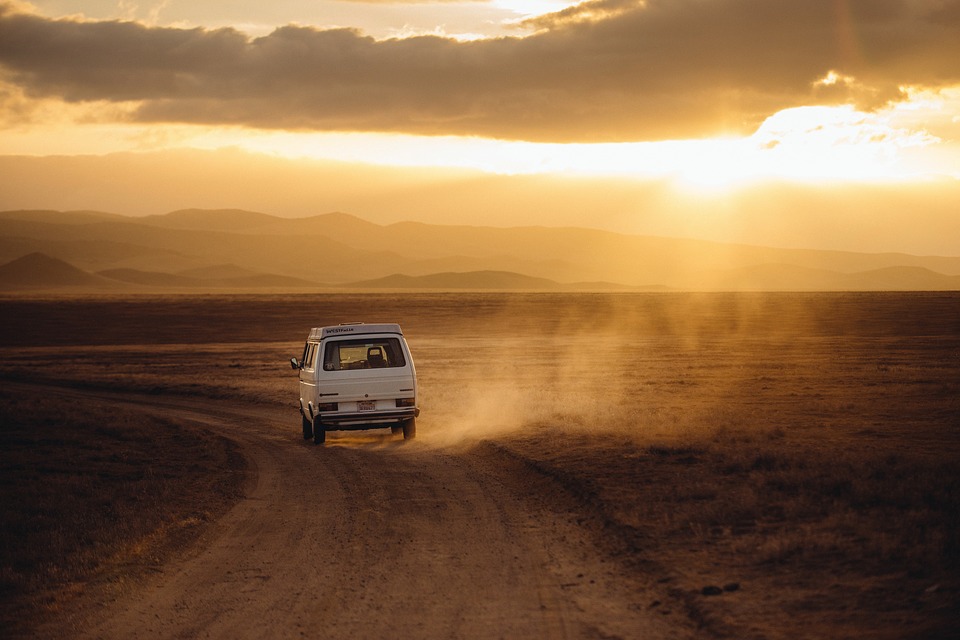 Going on a road trip? Check your car's oil.
Before embarking on a road trip this summer, it is important to check your engine first to avoid mishap along the way. Prestone Motor Oils offers free labor on oil change at Rapide in different branches nationwide. Get free labor on change oil by bringing a minimum of 4-liter G-Tech or 6-liter D-Tech specially marked oils at select Rapide outlets. Cost on oil filter and other incidentals are not included.
G-Tech Full Synthetic, which is made for gasoline-powered engines, is the brand's mineral and synthetic blend. It uses hydrocracked base oil with a core additive for better engine performance. G-Tech Advance also improves piston cleanliness, delivers better fuel efficiency and lowers oil consumption.
D-Tech 500 Full Synthetic is universal heavy-duty diesel engine oil that brings American and European standards to meet the requirements of API, CI-4, ACEA E7, MB 228.3 and the stringent Global DHD-1 specifications.
BPO tourism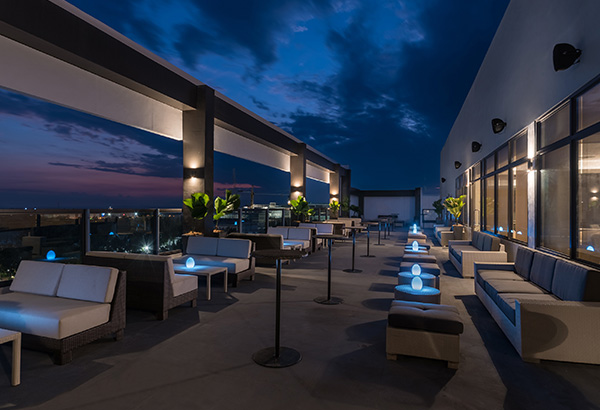 Straight Up Bar - Released
Ayala Land's Seda Capitol Central, the newest hotel catering to global travelers in Bacolod City, is riding a surge of economic and tourist activities now reinvigorating the Negros Occidental capital.
Seda Senior Group General Manager Andrea Mastellone disclosed that firms in the Business Process Outsourcing (BPO) arena and tourism arising partly from the Meetings, Incentives, Conventions and Exhibits, also known as the MICE market, was keeping the hotel busy and engaged.
Bacolod ranks among the top five cities outside Metro Manila catering to BPO firms that keep its 154 rooms including 16 premier studio-style rooms occupied mostly during the weekdays. At other times, tourists and those attending meetings and conventions in the city keep the hotel guest and meeting rooms busy. When combined the meetings rooms can seat up to 250.
Its newly launched Straight Up roof top bar on the eighth floor of the hotel. offering views of the city and al fresco seating has also become a popular meeting place after hours for business travelers, tourists and local residents. During the day, guests converge at the hotel's all-day dining facility called Misto with 95 seats.
Batanes-bound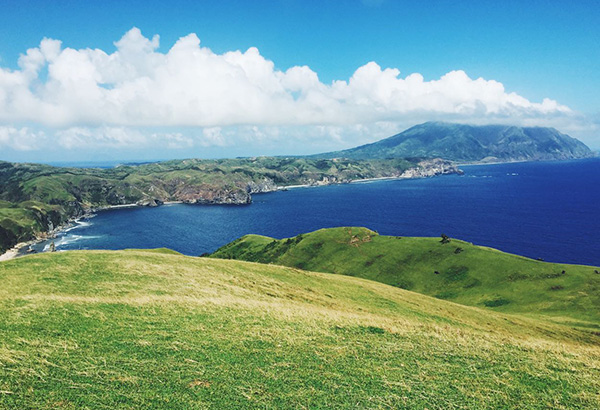 Batanes - CebPac/Released
Batanes— with its dramatic scenery, crashing waves and idyllic landscape—is on most travelers' bucket lists.
Cebu Pacific announced that they will launch the Batanes route on March 25, just in time for the summer travel season.
Batanes emerged as the most requested destination among netizens on social media in a crowdsourcing campaign Cebu Pacific launched last year, aside from being ready for commercial aviation and tourism.
Using the hashtag #CEBFlyMeTo, netizens were asked which destinations in the Philippines they would want Cebu Pacific to fly next. Other popular choices among netizens included Daet (Camarines Norte), Mati (Davao Oriental), Bantayan Island (Cebu), San Vicente (Palawan) and Siquijor. All top picks were then assessed in terms of readiness for commercial flights, with criteria that included airport infrastructure, safety and security processes, and passenger facilities.
"Our new flight to Basco is in keeping with our commitment to connect more of the Philippines and make air travel safe, affordable, reliable, and fun-filled for everyjuan. What makes this route more special is that netizens were actively engaged in the selection of our new destination—our customers were part of the process," said Alexander Lao, Cebgo President and CEO.
Health and wellness programs
A multi-awarded eco-luxury medical wellness resort in Lipa, Batangas, The Farm helps people regain and maintain their balanced state of mind and body through holistic healing and a healthier lifestyle. The aim is for guests' bodies to return to their ideal, balanced state and achieve holistic optimum wellness using five key healing components: Holistic integrative medical services, Nurturing spa and hydrotherapy water wellness, Plant-based, whole food, vegan cuisine, Mindful movement and functional fitness and Healing environment and heartfelt service.
To provide better services and offer more effective solutions to those seeking to improve their quality of life, The Farm has partnered with European Wellness Center (EWC) and Living Life Well Integrative Medical Clinic (CIGNA accredited global health care provider). For the already existing Health Optimization programs, The Farm has updated and improved three of their most popular retreats. The new Health Optimization, Cellular Health, Executive Health, and Aesthetics programs will be available this March.
One of these is the Holistic Wellness program which starts with a wellness consultation and health assessment with a licensed physician and state-of-the-art biomedical diagnostics. Guests can also have a psychoemotional clearing session as well as access to healthy and wholesome foods served at the Alive! Restaurant. A relaxing retreat will not be complete without the traditional Hilot massage at the spa, as well as calming and refreshing morning and afternoon walks in the property which nature-lovers will truly enjoy.
Another is Detox Cleanse, which is for those who wish to get rid of the accumulated toxins in their bodies as well as other negative energies that burden their minds. Through a wellness team's guidance, guests can have a better idea of their current body state and what they can do to achieve their goals through specific medical services and holistic treatments specifically designed for them.
Visit the real 'King's Landing'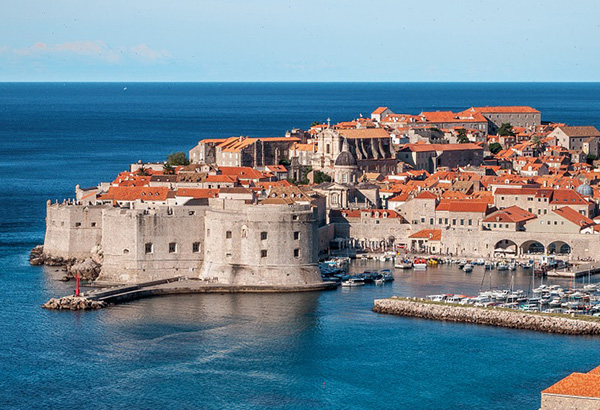 Croatia
For those who have been to Italy, France and Spain, it is now time to try Croatia, a unique combination of historical wonders, stunning architecture, modern hotspots and breathtaking natural beauty.
Imagine walking on a summery day through its well-preserved forts, cobblestoned streets and ancient buildings, all while overlooking the azure Adriatic Sea. Going here means going back in time while enjoying the relaxing view and vibe of a Mediterranean jewel.
Steeped in culture and history, Croatia offers that old town vibe you expect to feel in European countries. Start your Croatian trip from its capital, Zagreb, which is filled with charming pavement cafes and restaurants – perfect for those who love to stroll through cobblestoned streets that exude the medieval feel.
Alongside these quaint alleyways and century-old shops are modern boulevards and quirky museums and galleries showing how, in Zagreb, old and new beautifully blend with each other. It is a metropolis for those who love strolling and soaking in culture and art in every way possible.
Another place to explore if you're in for more of that old place feel is the UNESCO protected historical center of Dubrovnik also known as 'the pearl of the Adriatic'. It has well-preserved gothic, renaissance, and baroque churches, monasteries, palaces and fountains that take you back in time. This dreamy city boasts of the Old Town – a famous walled city which is the filming location of the Game of Thrones' 'King's Landing' and the latest Star Wars movie franchise.
To experience Croatia, you may take the newly opened Emirates daily flight to Zagreb with a layover in Dubai. The southeast European destination will be served by an Emirates Boeing 777-300 aircraft offering the only first class cabin product between the Middle East and Zagreb. When returning to the Philippines, you may opt to fly out from another city near Zagreb to maximize your trip.
Award-winning accommodations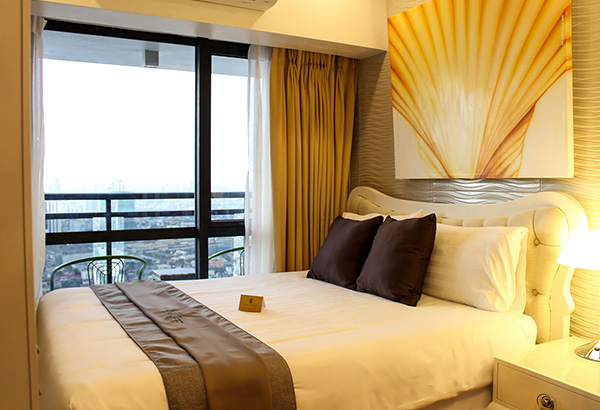 Accredited by the Department of Tourism and a member of the Philippine Tour Operations Association, Inc., the suites were established in 2016. Released
Siglo Suites, the first and exclusive specialty management and leasing service by Century Properties, recently won awards from two distinguished travel booking companies.
The Knightsbridge Residences bagged the 2018 Gold Circle Award from Agoda Philippines, while Traveloka's 2018 Customers' Choice award went to Siglo at Azure Urban Resort Residences, Acqua Private Residences, The Gramercy Residences, and The Knightsbridge Residences.
Accredited by the Department of Tourism and a member of the Philippine Tour Operations Association, Inc., the suites were established in 2016 to help unit owners lease out their condominiums to short, medium and long-term guests and tenants.
"Essentially, we do what owners would do for their unit -- from setting up and furnishing the home above the mandatory furnishing required when leasing out a unit, to management of bills and all mails for the owners, repairs and other required maintenance of the unit. We make sure that everything is in order so that the owners need not worry," said Jaime Navarro, Head of Sales Unit Management and Marketing.
Country's first express hotel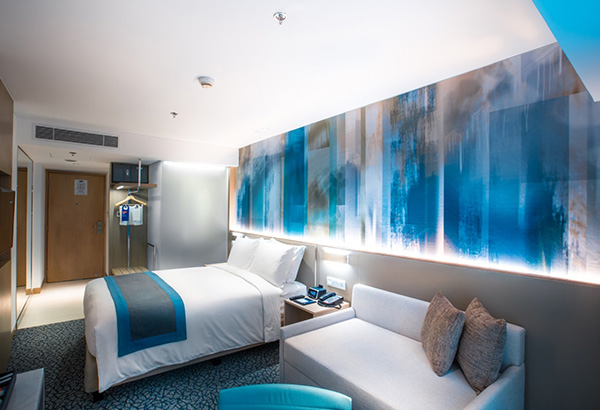 The new hotel caters to airport transit guests. Released
Choosing a nice place to stay when travelling is one of the hardest things to do especially when budget hotels do not necessarily look like the one they pictured in their websites.
The first express hotel in the country was recently launched in the Newport City promising affordable rates while enjoying globally-recognizable hotel brand perfectly suits for travelers.
Holiday Inn Express Manila general manager HT Cheah said an express hotel also tries to offer good products that of the travelers or guests need in a hotel but in limited services.
Part of the InterContinental Hotels Group, the new express hotel is located at the old Remington Hotel building in front of NAIA Terminal 3.
"The purpose of the Resorts World of converting this hotel from Remington to Holiday Inn Express is they want to raise the standards. They wanted to have a brand awareness of the Resorts World. Obviously, they wanted to raise the standards, the perception of the people so we are part of all the objective and mission and vision of the Resorts World," told Philstar.com.
The general manager said that the Remington Hotel's rooms are very basic but the new hotel, despite being an express hotel with limited services, the rooms are very satisfying so they hope to get more clients aside from travelers.
"When this hotel first built, it caters a lot of travelers and airport transit guests because we are near the airport so the rooms are very basic. The products now in the hotel are very different. Although it is an express hotel, we keep the standard very high so we are attracting brand new market segment. Besides transit guests, we are hoping to get higher level groups," HT said.
"Being the first express hotel in the Philippines, we are expecting all of the people who got into express hotel in other countries will go here," he added.
Currently, the hotel is in renovation but now in business with limited rooms. Once the transition is complete, all rooms will be equipped with its signature sleep solution which features blackout curtains, comfortable bedding, and a choice of firm or soft pillows.
Beachfront near Manila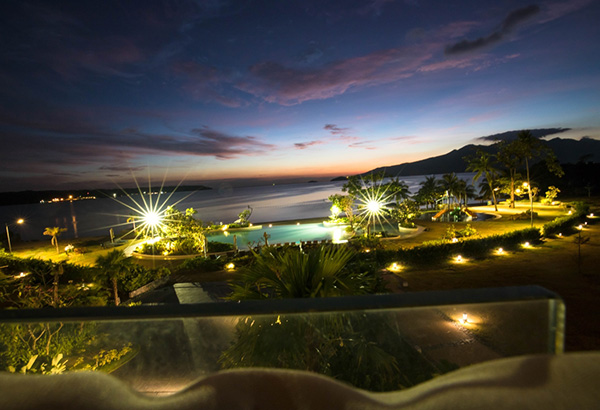 Subic at night. Released
A couple of hours drive from Metro Manila, Acea Subic Bay in Zambales offers private beachfront resort which boasts sights, comforts, flavors, and thrills for every family member. Facilities also include a playground for children, fitness gym, and a complete range of water sports and activities.
"Subic has been one of the go-to vacation spots of many Filipino weekenders in the past years because of its accessibility and attractions," the hotel's general manager Pamela Robinson said.
Pledge for cleaner beaches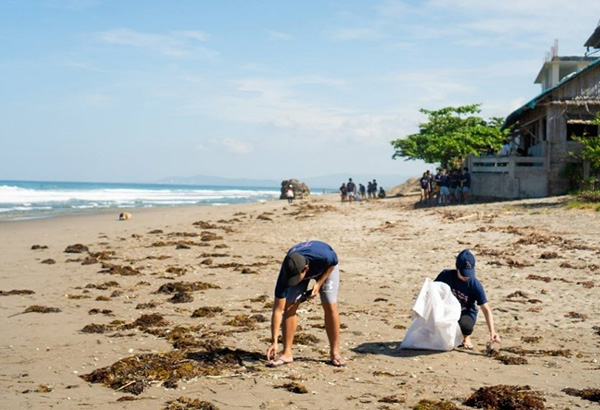 Beach clean-up. Reef/Released
Dedicated to making sure beaches stay clean and healthy, international beach apparel brand Reef pledges to use the fun, freedom and spirit of the beach to champion a better life for people and planet.
To achieve this, the brand is targeting to accomplish 1,500 beach clean ups, remove 150,000 lbs of trash, and engage 30,000 volunteers around the world this year, in the hopes that their industry and communities play an equally big role in enacting meaningful change for the planet.
Globally, the brand partnered with Surfrider and has cleaned up 840 beaches and collected 206,871 lbs of trash which is beyond the target mentioned with the help of 30,654 volunteers as of this writing.
In the Philippines, the brand hosted their annual Free the Sea Movement, a three-day event and coastal clean-up that aims to promote responsible travel and environmental conservation.
Now on its third year, Free the Sea Movement 3 in San Juan, La Union was created in partnership with WWF-Philippines and aimed to encourage people to live a sustainable lifestyle by not using single-use plastics that are harmful to the environment, specifically oceans.
Around 100 volunteers participated in the clean-up during Free the Sea Movement 3 and the event also included Plastic Solutions' talk on eco-brick making. The brand is also part of WWF-Philippines Ayoko ng Plastic Campaign, which seeks to lessen, and eventually eliminate, single-use plastics within the country by raising awareness of the issue of plastic pollution with the public.
Single-use plastics are among the biggest pollutants found in our oceans today. In 2016, plastic production amounted to as much as 335 million metric tons, approximately half of that amount used for single-use purposes. A whopping 32% of plastic packaging being left to the environs, with 8 million tons of plastic packaging wind up in the ocean each year.
The event also included free surfing clinics forthe volunteers and a fun Music Festival Night graced by bands like Orange & Lemons, G2 & the Bundocks, Coeli, The Geeks PH, Rusty Machines, Eazyhead, We are Imaginary, Cheats.
Apart from mounting coastal clean-ups, the brand is also committed to supporting environmental programs of local communities. Recently, the brand also donated cash and goods to the La Union Surfers Club to support the organization's environmental efforts in the area.
"A lot of our programs next year will be geared towards encouraging people to live a sustainable lifestyle," says Reef Philippine Marketing Head Marnelli Gaerlan. "Most of our products are now PVC free and we even have sandals enhanced with Eco One as well which makes them 100 percent biodegradable."
Eco-One is an organic additive that enhances the biodegradation process through a series of chemical and biological processes when disposed of in a biologically active landfill. A normal plastic bag could take hundreds of years to breakdown, but with Eco-One, the material will biodegrade over a shorter period of time.