Boracay beachgoers warned vs blue bottle jellyfish
February 15, 2019 | 6:33pm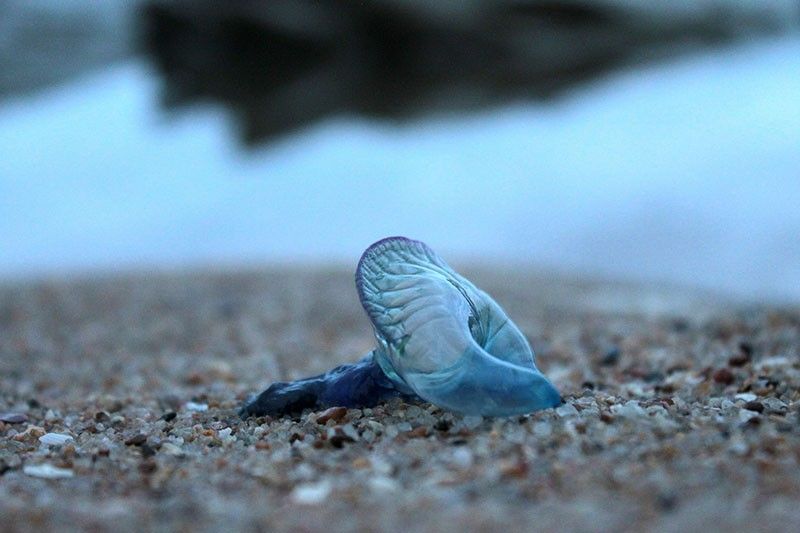 MANILA, Philippines — Swimmers in world-famous island of Boracay have been warned about sightings of blue bottle jellyfish.
In an advisory, the Municipal Environment and Natural Resources Office and Municipal Disaster Risk Reduction Office of Malay, Aklan said that blue bottle jellyfish have been spotted in the eastern coast of the island and along Puka Beach.
"Although there are no sightings of this species on the front beach, we still appeal to the public to remain vigilant and never touch these creatures as their stingers are still active even if they are out of water," the two agencies said.
Malay's MENRO and MDRRMO advised tourists to approach deployed life guards along the beach if stung by the creature.
They noted that the stings of blue bottle jellyfish are "venomous and can kill fishes, although rarely kills humans." They also warned the public that the sting of the species is painful.
According to Australian Museum, sting by a blue bottle will present no harmful danger to an average person but for the very young, elderly, people allergic to them or in extreme cases, they can present further complications.
Blue bottle, also known as Indo-Pacific Portuguese man o' war, is not technically a jellyfish but a colony of four kinds of highly modified individuals.